A trial looking at nab-paclitaxel and gemcitabine after surgery for pancreatic cancer (APACT)
Please note - this trial is no longer recruiting patients. We hope to add results when they are available.
This trial is looking at 2 chemotherapy drugs called gemcitabine and nab-paclitaxel after surgery for pancreatic cancer. It is for people whose pancreatic cancer can be completely removed.
More about this trial
It may be possible to remove pancreatic cancer with surgery if it hasn't grown further than the surrounding tissues. You usually have the chemotherapy drug gemcitabine after your operation to lower the chance of the cancer coming back.
Doctors are looking at ways to improve treatment for pancreatic cancer. In this trial, researchers are looking at a drug called nab-paclitaxel alongside gemcitabine. Nab-paclitaxel is another chemotherapy drug. It is also known as Abraxane.
Researchers want to find out if having nab-paclitaxel and gemcitabine helps people after surgery for pancreatic cancer.
This trial will compare the combination of gemcitabine and nab-paclitaxel with gemcitabine alone. The aims of the trial are to
See which treatment works better to delay or stop the cancer coming back after surgery
Learn more about the side effects and how this affects quality of life
Who can enter
You may be able to join this trial if all of the following apply
You have pancreatic cancer that can be completely removed with surgery
You have a certain type of cancer called adenocarcinoma of the pancreas (your doctor can tell you more about this)
Your doctor thinks you will be able to start treatment no more than 3 months after your surgery
You have satisfactory blood test results
You are well enough to carry out all your normal activities apart from heavy physical work (performance status 0 or 1)
You are willing to use reliable contraception during treatment and for 6 months afterwards if there is any chance you or your partner could become pregnant
You are at least 18 years old
You cannot join this trial if any of these apply. You
Have already had treatment for pancreatic cancer
Have an infection that is not getting better with treatment
Have certain heart problems (the trial team can advise you about this)
Have certain lung conditions such as  interstitial lung disease
Have problems with a type of body tissue called connective tissue, such as a condition called lupus
Have had another cancer in the last 5 years apart from very early cancer of the cervix (CIS) or non melanoma skin cancer that was successfully treated more than 6 months ago
Are known to be allergic or very sensitive to nab-paclitaxel or gemcitabine
Are having any other treatment as part of a clinical trial
Have HIV, hepatitis B or hepatitis C
Have any other serious medical condition or mental health problem that the trial team thinks could affect you taking part in the trial
Are pregnant or breastfeeding
Trial design
This is a phase 3 trial. The researchers need 800 people to take part. It is a randomised trial. The people taking part are put into 1 of 2 treatment groups by a computer. Neither you nor your doctor will be able to decide which group you are in.
People in one group have gemcitabine
People in the other group have gemcitabine and nab-paclitaxel
You start chemotherapy no more than 3 months after your surgery. You have gemcitabine and nab-paclitaxel through a drip into a vein. Whichever group you are in, you have treatment once a week. Each 4 week period is called a cycle of treatment. Everyone has up to 6 cycles and this will take about 5½ months in total.
Everybody taking part will be asked to fill out a questionnaire before starting treatment, at set times during the trial and after finishing treatment. The questionnaire will ask about any side effects you have had and how you have been feeling. This is called a quality of life study.
Hospital visits
You see the doctor to have some tests before taking part in this trial. These tests include
You have your chemotherapy at the hospital once a week.
You see the trial doctor every month for a check up and have some blood tests. Every 2 months, you have either a CT or MRI scan while you are having treatment.  After that, you have one every 3 to 6 months.
When you finish treatment, you see the trial doctor every 3 months for about 2½ years and then every 6 months for a further 2½ years.
Side effects
The most common side effects of nab-paclitaxel include
A drop in blood cells causing an increased risk of infection, bleeding or bruising problems, tiredness and breathlessness
Constipation or diarrhoea
Tingling and numbness in your fingers and toes (peripheral neuropathy)
Tiredness (fatigue)
High temperature (fever) or chills
Loss of appetite and weight loss
Cough or shortness of breath
Rash, itching or changes to your nails
Swelling of your hands, feet or face
Trouble sleeping (insomnia)
Tummy (abdominal) pain or discomfort
Pain in your joints or muscles
Mouth pain or taste change
Depression
Liver problems
Headaches
Drowsiness
Dizziness
Dehydration
Nose bleeds
This is not a complete list of side effects. The trial doctor or nurse will talk to you about other possible side effects before you agree to take part in the trial.
We have more information on the side effects of gemcitabine.
How to join a clinical trial
Please note: In order to join a trial you will need to discuss it with your doctor, unless otherwise specified.
Please note - unless we state otherwise in the summary, you need to talk to your doctor about joining a trial.
CRUK internal database number:
Please note - unless we state otherwise in the summary, you need to talk to your doctor about joining a trial.
Charlie took part in a trial to try new treatments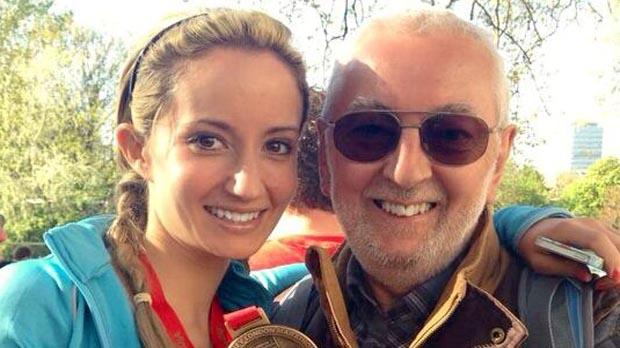 "I think it's really important that people keep signing up to these type of trials to push research forward."