A trial looking at imatinib and dasatinib for newly diagnosed chronic myeloid leukaemia (SPIRIT 2)
Cancer type:
Chronic myeloid leukaemia (CML)
More about this trial
Doctors usually use imatinib (also called Glivec) to treat chronic myeloid leukaemia (CML) when it is in chronic phase. Imatinib is a type of biological therapy called a tyrosine kinase inhibitor or TKI. Most people respond well to this treatment and their CML stays under control for many years.
A new drug called dasatinib (also called Sprycel) can help people who have developed resistance to imatinib, or who cannot take it because of side effects. Dasatinib is also a tyrosine kinase inhibitor.
In this trial, the researchers wanted to compare dasatinib with imatinib as a first line treatment for chronic phase CML.
The aims of the trial were to
Find out if dasatinib was better than imatinib for people with newly diagnosed CML
Learn more about the side effects
Summary of results
The trial team found that the CML of people who had dasatinib responded better than those who had imatinib.
This was a phase 3 trial. It was a randomised trial. 812 people were put into 2 treatment groups. Neither they nor their doctor could choose which group they were in.
406 people had dasatinib
406 people had imatinib
After a year of treatment, the researchers did blood tests to find out how much of a protein called BRC-ABL there was in the blood compared to another protein called ABL. BRC-ABL (also known as the Philadelphia chromosome) and ABL are both associated with the development of CML. So the doctors wanted to see what affect the drugs had on these proteins. They call this a major molecular response. The number who had a response was
237 people in the dasatinib group
175 people in the imatinib group
After an average follow of just over 3 years, the researchers looked at how long it took for the CML to come back and the overall number of people who were still alive. They found that there was no significant difference between the 2 groups.
Of the people who had imatinib, the worst side effects were those affecting their digestive system

.
Of the people who had dasatinib, the worst side effects were a drop in their blood cells and fluid on their lungs (pleural effusion

).
The trial team concluded that after 1 year dasatinib had a more significant molecular response than imatinib. They are continuing to follow up these people to find out how many are still free of their CML and the overall number who are still alive after 5 years. When these results become available we will update this summary accordingly.
We have based this summary on information from the research team.  As far as we are aware, the information they sent us has not been reviewed independently (peer reviewed

) or published in a medical journal yet. The figures we quote above were provided by the research team. We have not analysed the data ourselves.
How to join a clinical trial
Please note: In order to join a trial you will need to discuss it with your doctor, unless otherwise specified.
Please note - unless we state otherwise in the summary, you need to talk to your doctor about joining a trial.
Supported by
Bristol-Myers Squibb
Cancer Research UK
Experimental Cancer Medicine Centre (ECMC)
NIHR Clinical Research Network: Cancer
The Newcastle upon Tyne Hospitals NHS Foundation Trust
Other information
This is Cancer Research UK trial number CRUKE/09/003.
CRUK internal database number:
Please note - unless we state otherwise in the summary, you need to talk to your doctor about joining a trial.
Around 1 in 5 people take part in clinical trials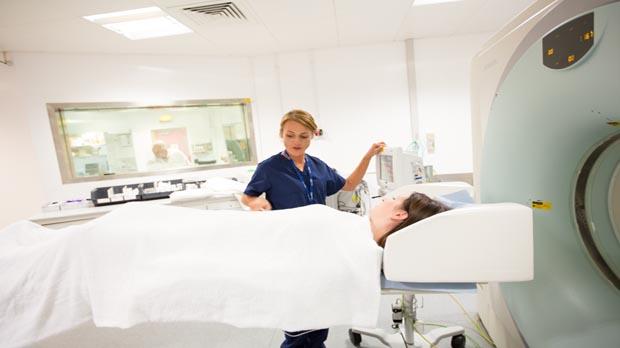 Around 1 in 5 people diagnosed with cancer in the UK take part in a clinical trial.