A trial looking at how often to give pembrolizumab for non small lung cancer (REFINE-Lung)
Cancer type:
Non small cell lung cancer
This trial is looking at whether it is possible to give pembrolizumab less often for advanced non small lung cancer.
It is open to people with non small cell lung cancer that has:
spread into the tissue around the lungs
spread to another part of the body
More about this trial
Doctors treat non small cell lung cancer (NSCLC) with an immunotherapy 

called pembrolizumab. You have pembrolizumab as a drip into a vein once every 3 or 6 weeks for up to 2 years. 
Research suggests that this may be too often. You might be able to have treatment less often without affecting how well it works. The benefits of this could be:
fewer side effects
fewer hospital visits 
improved quality of life
In this trial some people will have pembrolizumab every 6 weeks (the standard treatment

). And others will have it less often. 
The aims of this trial are to find out:
whether giving pembrolizumab less often is as good as the standard 6 weeks
what the side effects are when pembrolizumab is given less often
how having pembrolizumab less often affects quality of life 
Who can enter
The following bullet points are a summary of the entry conditions for this trial. Talk to your doctor or the trial team if you are unsure about any of these. They will be able to advise you. 
Who can take part
You may be able to join this trial if all of the following apply. You:
have non small cell lung cancer that has spread (advanced cancer )
have had 6 months of pembrolizumab either with or without chemotherapy
are to continue having pembrolizumab. This is because you had a scan  that shows it is helping.
are at least 18 years old
Who can't take part
You cannot join this trial if any of these apply. 
Your cancer continued to get worse during the first 6 months of pembrolizumab.
You had severe side effects from pembrolizumab.
Your doctor does not plan to continue your treatment with pembrolizumab.
You are taking an experimental drug or using a device as part of another clinical trial. This is if it is within 28 days of being put in a treatment group for this trial. 
Trial design
This is a phase 3 trial. The team need 1,750 people in total to join the trial.
It is a randomised trial

. A computer puts you into a treatment group. Neither you nor your doctor choses which group you are in.
Everyone has pembrolizumab. You have it as a drip into a vein. 
There are 2 parts to this trial.
Part 1
In part 1 there are 2 groups. You have pembrolizumab once:
every 6 weeks – the standard treatment
every 12 weeks
When there are about 75 people in each group the team will compare the groups. This is to make sure that having pembrolizumab every 12 weeks is working just as well as the standard treatment. When they are sure of this they will go onto part 2. 
If they find that having pembrolizumab 12 weeks apart is not as good as the standard treatment the team will stop the trial. 
When part 2 opens you will continue having pembrolizumab as part of the trial according to which group you are in.
Part 2
In part 2 there are 5 groups. You have pembrolizumab once:
every 6 weeks
every 9 weeks 
every 12 weeks
every 15 weeks
every 18 weeks
You continue having pembrolizumab for 2 years. This is as long as it is helping and the side effects aren't too bad.
During treatment you have a CT scan

 to make sure the treatment is helping. 
If your cancer is getting worse and you are having pembrolizumab less often you can stay in the trial and have it every 6 weeks. That is if your doctor agrees with this. 
If you are having pembrolizumab every 6 weeks and the cancer is getting worse then you don't continue as part of the trial. Your doctor will talk to you about what other treatments there might be. 
Quality of life
You fill in questionnaires: 
before you start treatment
during treatment 
after treatment
The questions ask about:
your general health and wellbeing
what you are able to do
side effects and symptoms
These are quality of life questionnaires. 
Samples for research
You give blood samples when you join and during the treatment. Where possible the team take these when you have blood taken for routine tests. 
The team use these samples to find out:
why treatment works for some people and not others
how the differences in people's genes affect how well treatment works
You don't have to agree to give these blood samples.
Hospital visits
You have a CT scan and see the doctor. This is to see if you are able to join the trial. 
You then see the doctor before starting treatment for a physical examination

 and blood tests.
You see the doctor before each treatment to see how you are and for blood tests.
You have a CT scan every 3 months. 
Side effects
The trial team monitor you during treatment and afterwards. Contact your advice line or tell your doctor or nurse if any side effects are bad or not getting better.
Pembrolizumab can affect the immune system. It may cause inflammation in different parts of the body. This can cause serious side effects. They could happen during treatment, or some months after treatment has finished. Rarely, these side effects could be life threatening. Your doctor or nurse can explain what these side effects are, the risk of them happening and what to look out for.
 
If you have any of these side effects tell your doctor or nurse as soon as possible. You should tell them that you are on or have been on an immunotherapy.
We have more information about pembrolizumab and its side effects. 
How to join a clinical trial
Please note: In order to join a trial you will need to discuss it with your doctor, unless otherwise specified.
Please note - unless we state otherwise in the summary, you need to talk to your doctor about joining a trial.
Supported by
Imperial College London
Imperial Clinical Trials Unit – Cancer (ICTU-Ca)
NIHR Health Technology Assessment (HTA) programme
CRUK internal database number:
Please note - unless we state otherwise in the summary, you need to talk to your doctor about joining a trial.
Charlie took part in a trial to try new treatments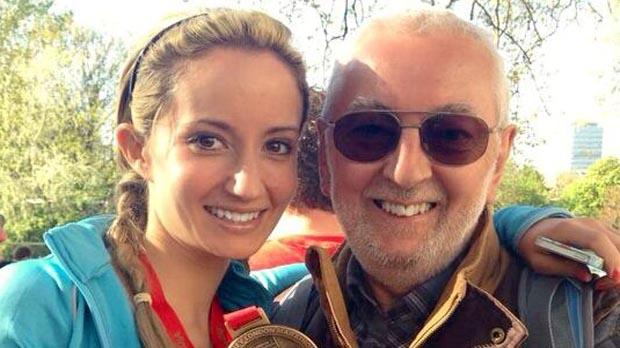 "I think it's really important that people keep signing up to these type of trials to push research forward."