A trial looking at chemotherapy and rituximab for mantle cell lymphoma (Mantle Cell P3)
This trial compared chemotherapy with rituximab and chemotherapy for people with mantle cell lymphoma. The trial was for people with newly diagnosed mantle cell lymphoma. 
Cancer Research UK supported this trial.
More about this trial
Fludarabine and cyclophosphamide are drugs that have been used for the treatment of
mantle cell lymphoma
. They are both types of chemotherapy which together work well in this disease. But this treatment doesn't always work for very long and the lymphoma will begin to grow again.
In this trial, doctors hoped that giving a drug called rituximab alongside the chemotherapy might be useful. Rituximab is a type of targeted cancer drug called a
monoclonal antibody

. But the researchers weren't sure how well this combination of treatment would work.
Some people in the trial had chemotherapy and some people had chemotherapy with rituximab. 
The aims of the trial were to:
find out which treatment worked best for mantle cell lymphoma
learn more about the side effects
Summary of results
The trial team found that adding rituximab to fludarabine and cyclophosphamide improved the treatment for mantle cell lymphoma. 
370 people took part in this
phase 2/3 trial
. Their average age was 66 years. They were put into 1 of 2 groups at
random
.
184 people had fludarabine and cyclophosphamide (FC).
186 people had fludarabine, cyclophosphamide and rituximab (FCR).
After treatment finished, the researchers followed everyone up for an average of 6 years. 
They looked at how long it was before the cancer started to grow again. This is called progression free survival. They found that on average, this was:
14.9 months in the people who had FC
29.8 months in the people who had FCR
​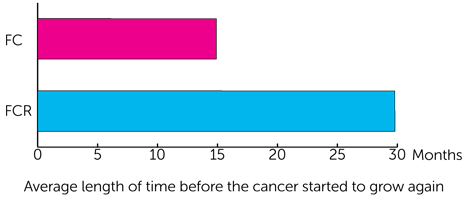 They also looked at how long people lived for. This is called overall survival. They found that on average, this was:
37 months in people who had FC
44.5 months in people who had FCR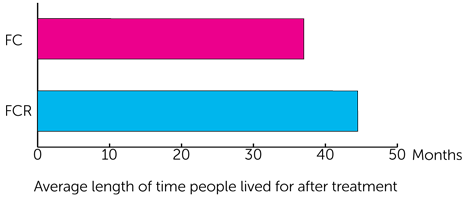 The lymphoma disappeared completely in 98 people who had FCR compared with 73 people who had FC. This is called having a complete response to treatment. 
The side effects were similar in both groups. People who had rituximab had more problems with a drop in blood cells but this did not lead to more significant problems.
But a few people developed late side effects as a result of having the treatment in both arms. These side effects included developing infections and unfortunately around 3% of people in both treatment groups died as a result. The researchers say that these treatments should be given with caution in older people. 
The trial team concluded that adding rituximab to chemotherapy improved both progression free survival and overall survival in this group of people.
How to join a clinical trial
Please note: In order to join a trial you will need to discuss it with your doctor, unless otherwise specified.
Please note - unless we state otherwise in the summary, you need to talk to your doctor about joining a trial.
Supported by
Cancer Research UK
Experimental Cancer Medicine Centre (ECMC)
NIHR Clinical Research Network: Cancer
University College London (UCL)
Other information
This is Cancer Research UK trial number CRUK/06/013.
If you have questions about the trial please contact our cancer information nurses
Freephone 0808 800 4040
CRUK internal database number:
Please note - unless we state otherwise in the summary, you need to talk to your doctor about joining a trial.
Cara took part in a clinical trial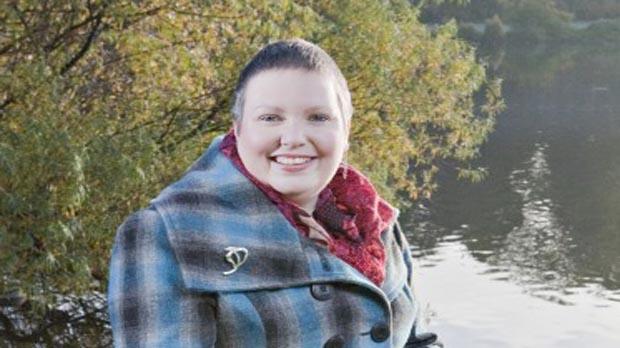 "I am glad that taking part in a trial might help others on their own cancer journey."