A trial looking at chemotherapy after surgery for bladder cancer (EORTC 30994)
Coronavirus (COVID-19)
We know that this is an especially worrying time for people with cancer and their family and friends. We have separate information about coronavirus and cancer. Please read that information alongside this page. We will update that information as guidance changes.
This trial looked at the timing of chemotherapy after surgery for bladder cancer. The trial was for people with bladder cancer that had grown through the muscle wall or had spread to nearby lymph nodes

. This trial was supported by Cancer Research UK.
More about this trial
If bladder cancer has grown through the muscle layer of the bladder, it is called invasive bladder cancer. Doctors usually treat invasive bladder cancer with surgery or radiotherapy. But sometimes the cancer can come back after treatment.
In this trial, researchers tried to find out if having chemotherapy after surgery could help to treat invasive bladder cancer. But because chemotherapy has side effects

, it is important that people don't have treatments they don't need.
The aims of the trial were to find out if it is better
To have chemotherapy straight after surgery to try to stop the cancer from coming back  OR
To keep chemotherapy in reserve and only use it to treat the cancer if it does come back
Summary of results
The trial team found that having chemotherapy straight after surgery didn't increase the average time people lived after treatment.
284 people with muscle invasive bladder cancer or bladder cancer that had spread to the lymph nodes took part in this trial. Everyone had already had their bladder removed (radical cystectomy). They were put into 1 of 2 groups at random
141 had chemotherapy within 3 months of surgery (immediate treatment)
143 didn't have chemotherapy unless their cancer came back (deferred treatment). 67 people in this group had cancer that came back and went on to have chemotherapy.
The researchers looked at the number of people whose cancer hadn't got worse 5 years after the trial started. Doctors call this progression free survival. They found this was
Just under 5 out of 10 people (47.6%) who had chemotherapy straight after surgery
Just over 3 out of 10 people (31.8%) who didn't have chemotherapy straight after surgery
The researchers also looked at the number of people living 7 years after the trial started. Doctors call this overall survival. They found no significant difference between the 2 different groups. So having chemotherapy straight after surgery is no better than having it if the cancer comes back.
The trial team hoped that about 660 people could join this trial but it was difficult to find enough people with this type of cancer to take part. The researchers think it is possible that that some sub groups could benefit from immediate chemotherapy, but as they didn't recruit enough people they can't say for sure. They suggest that future trials could possibly look at chemotherapy after surgery for these sub groups. For example, if future research identifies patients who are at very high risk of the cancer coming back or if they have cancer which future research shows is particularly sensitive to chemotherapy.
We have based this summary on information from the research team. The information they sent us has been reviewed by independent specialists (peer reviewed

) and published in a medical journal. The figures we quote above were provided by the trial team who did the research. We have not analysed the data ourselves.
How to join a clinical trial
Please note: In order to join a trial you will need to discuss it with your doctor, unless otherwise specified.
Please note - unless we state otherwise in the summary, you need to talk to your doctor about joining a trial.
Supported by
Cancer Research UK
European Organisation for Research and Treatment of Cancer (EORTC)
NIHR Clinical Research Network: Cancer
University of Leeds
Other information
This is Cancer Research UK trial number CRUK/02/009.
Questions about cancer? Contact our information nurses
CRUK internal database number:
Please note - unless we state otherwise in the summary, you need to talk to your doctor about joining a trial.
Charlie took part in a trial to try new treatments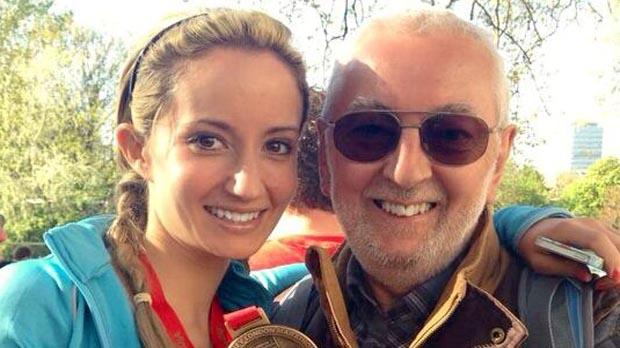 "I think it's really important that people keep signing up to these type of trials to push research forward."