A trial looking at celecoxib for women with breast cancer (REACT)
This trial looked at a Cox-2 inhibitor called celecoxib to see if it stopped early breast cancer coming back. It was open to women who had all of the following:
breast surgery 
further treatment after surgery
breast cancer that didn't have a large number of the HER2 receptor (HER2 negative breast cancer)
This trial was open for people to join between 2007 and 2012. The team published the results in 2021.
Cancer Research UK supported this trial. 
More about this trial
The usual first treatment for early breast cancer is surgery. Some people also have radiotherapy or chemotherapy. These treatments work well but sometimes the cancer comes back.
When this trial was done, doctors thought that adding celecoxib might lower the chance (risk) of the cancers coming back. 
Celecoxib is a type of drug called a Cox-2 inhibitor

. These are a type of anti inflammatory drug. They block a protein, called Cox-2, that may help cancers to grow.
In this trial researchers compared celecoxib to dummy tablets (placebo

) for people with early breast cancer

.
The aims were to find out:
whether celecoxib stops breast cancer from coming back
more about the side effects
Summary of results
The trial team found that taking celecoxib for 2 years didn't stop HER2 negative breast cancer coming back. 
Trial design 
This was a double blinded randomised trial. Neither the women nor their doctor could choose which group they were in. Nor did they know whether they were having celecoxib or the dummy drug. 
A total of 2,639 women took part. 2 out of every 3 women had celecoxib.
1,763 women had celecoxib and 876 women had the dummy drug. 
After surgery to remove their cancer the women had either radiotherapy or chemotherapy. They then had 2 years of treatment with either celecoxib or the dummy drug. 
Results
After a median

 follow up of just over 6 years (74.3 months) the trial team looked at the number of women who were living.  And whose cancer had not come back or spread after 5 years. They found that it was:
1,440 (84%) women in the celecoxib group 
712 (83%) women in the dummy drug group
The researchers also looked at the number of women who were living after 5 years. They found this was similar between the 2 groups.  It was:
1,560 women (90%) in the celecoxib group
772 women (91%) in the dummy drug group
Side effects
Having celecoxib didn't increase heart or certain other common side effects such as sickness or tummy pain. The team found no difference between the side effects reported by the women taking celecoxib and those who had the dummy drug. And the number of side effects reported in both groups were low. 
Conclusion
The team concluded that celecoxib didn't benefit women with HER2 negative early breast cancer. 
The researchers say that having celecoxib for a longer period of time or having a higher dose might work better. But they would need to run a trial to test this. 
Even so, all trial results help doctors and researchers understand more about different cancers and the best way to treat them. 
Where this information comes from    
We have based this summary on information from the research team. The information they sent us has been reviewed by independent specialists (peer reviewed

) and published in a medical journal. The figures we quote above were provided by the trial team who did the research. We have not analysed the data ourselves.
 
How to join a clinical trial
Please note: In order to join a trial you will need to discuss it with your doctor, unless otherwise specified.
Please note - unless we state otherwise in the summary, you need to talk to your doctor about joining a trial.
Chief Investigator
Professor Charles Coombes
Supported by
Cancer Research UK
Experimental Cancer Medicine Centre (ECMC)
German Breast Group (GBG)
Imperial College London
NIHR Clinical Research Network: Cancer
Pfizer
Other information
This is Cancer Research UK trial number CRUKE/03/015.
CRUK internal database number:
Please note - unless we state otherwise in the summary, you need to talk to your doctor about joining a trial.
Caroline took part in a clinical trial for breast cancer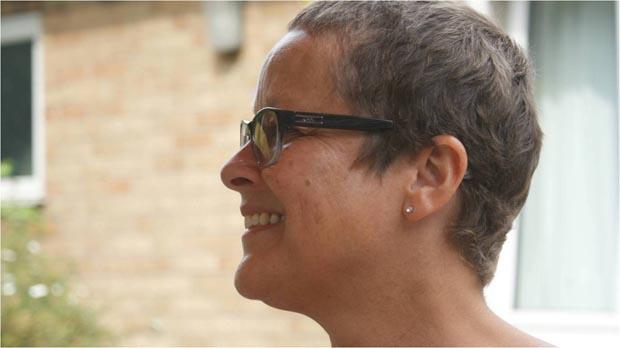 "I had treatment last year and I want to give something back."