A study looking at antifungal drugs for people with advanced cancer
This study looked at antifungal treatments for people with advanced cancer

.
People with cancer are more at risk of developing an infection. This may be due to their disease or treatment of their cancer. A type of fungal (or yeast) infection of the mouth, known as thrush, is common in people with cancer.
Thrush is normally treated by keeping the mouth clean and moist and with antifungal treatments, such as fluconazole. Studies have suggested that some of these infections have become resistant to treatment with some antifungal drugs. This means that the treatment no longer works. This resistance may be caused by the increased use of antifungal drugs.
The aims of this study were to
Find out if resistance to antifungal drugs was common in people with advanced cancer
Look at possible factors that lead to resistance to these types of drugs
Summary of results
The researchers prepared a summary of this study in 2008 for the Department of Health.
390 people with advanced cancer took part in this study. The researchers found
7 out of 10 people (70%) had yeast present in their mouth
About 1 in 8 people (13%) actually had a yeast infection
There are different groups of antifungal drugs, such as polyenes (for example nystatin) and azoles (for example fluconazole). The researchers found that resistance to the azole group of drugs was quite common, particularly with fluconazole which is used most often. It was uncommon for there to be resistance to the polyene drugs.
People who were resistant to azole drugs had not necessarily had the drugs before. The researchers did find a link between resistance and areas of the country that had highest use of these drugs in the general population. They also found that drug resistance was more common in people with the type of yeast which causes thrush. People who had a very dry mouth (xerostomia) were more likely to have thrush.
From this study, the researchers made several suggestions;
By treating people with a very dry mouth doctors may prevent thrush from developing. So antifungal drugs won't need to be used as much
To think about limiting some of the use of antifungal drugs in the general population
Further research is needed to learn more about this, and to look into other treatments for fungal infections in the mouth
We have based this summary on information from the team who ran the trial. The information they sent us has been reviewed by independent specialists (peer reviewed

) but may not have been published in a medical journal. The figures we quote above were provided by the trial team. We have not analysed the data ourselves.
How to join a clinical trial
Please note: In order to join a trial you will need to discuss it with your doctor, unless otherwise specified.
Please note - unless we state otherwise in the summary, you need to talk to your doctor about joining a trial.
Supported by
Department of Health
National Institute for Health Research Cancer Research Network (NCRN)
CRUK internal database number:
Please note - unless we state otherwise in the summary, you need to talk to your doctor about joining a trial.
Cara took part in a clinical trial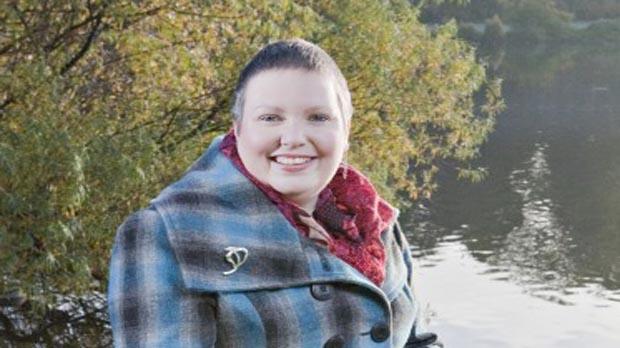 "I am glad that taking part in a trial might help others on their own cancer journey."