A trial looking at acupressure to help relieve sickness from chemotherapy
This trial looked at whether acupressure wristbands help people who feel sick after chemotherapy.
More about this trial
Feeling or being sick is one of the most common side effects of chemotherapy. You usually have anti sickness drugs at the same time as your chemotherapy and afterwards to try to prevent sickness. Some studies show this helps to stop people actually being sick, but many still feel sick.
This trial used acupressure wristbands. These are elastic wristbands with a plastic button that you position over the acupressure point on your wrist.
The aims of this trial were to find out
If acupressure can help to stop people feeling sick when they are having chemotherapy
Whether the benefits of acupressure are justified by the costs of providing it on the NHS
Summary of results
This trial showed that acupressure wrist bands did not help with feeling or being sick after chemotherapy.
This trial recruited 500 people who were due to have chemotherapy. The research team were able to analyse the results of 372 of them. The people taking part were put into 1 of 3 groups by a computer. Neither they nor their doctor were able to decide which group they were in.  Everyone who took part had standard care to relieve sickness.  In addition to that,
Group 2 wore an acupressure band on each wrist
Group 3 wore a dummy (placebo) acupressure band on each wrist
The placebo wrist band had the plastic button on the outside rather than the inside, so that it didn't press on the acupressure point on the wrist.
The research team asked each person about their sickness. They found that the people who wore either the acupressure or the dummy wrist bands felt less sick than those who didn't wear a wrist band. But they concluded that the difference between the groups could have happened by chance (the results were not statistically significant

).
They also looked at how many people had been sick or felt anxious, and how they rated their quality of life. They found that there was no difference between the groups. And they looked at the total cost of treatment and wrist bands, and found that there was no difference between the groups.
The research team did in depth interviews with 26 people who took part. These people felt that the wrist bands had helped them, even though the results didn't show that.
A few people who took part found that the wrist bands were uncomfortable or too tight. But other than that there were no side effects.
The research team concluded that they couldn't recommend the use of acupressure wrist bands to help with sickness after chemotherapy. But they felt that some people may benefit from them, and that it would be useful to look at them again in other trials.
We have based this summary on information from the team who ran the trial. The information has been reviewed by independent specialists (peer reviewed

) and published in a medical journal. The figures we quote above were provided by the trial team. We have not analysed the data ourselves.
How to join a clinical trial
Please note: In order to join a trial you will need to discuss it with your doctor, unless otherwise specified.
Please note - unless we state otherwise in the summary, you need to talk to your doctor about joining a trial.
Supported by
NIHR Health Technology Assessment (HTA) programme
NIHR Clinical Research Network: Cancer
University of Manchester
CRUK internal database number:
Please note - unless we state otherwise in the summary, you need to talk to your doctor about joining a trial.
Around 1 in 5 people take part in clinical trials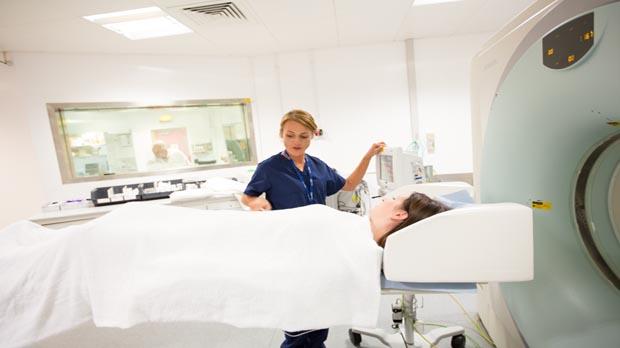 Around 1 in 5 people diagnosed with cancer in the UK take part in a clinical trial.