A trial looking at a way to help people with advanced cancer plan their care (ACTION)
Cancer type:
Bowel (colorectal) cancer
Non small cell lung cancer
This trial looked at a way to help people plan their own care and whether this improves quality of life. It was for people with advanced bowel cancer or lung cancer.
The trial was open for people to join between 2015 and 2018. The research team published the results in 2020.
More about this trial
People with cancer can have a variety of symptoms which can affect their quality of life. The research team hoped that if people discussed their care in more detail with their health care team, it would improve their quality of life.
Advance care planning (ACP) is a process which helps patients and health care professionals discuss care. Patients are encouraged to talk about things such as:
what they want their care to involve
which treatments they want or don't want
their beliefs
their goals
where they would like to be looked after
The advance care planning method used in this trial is called the Respecting Choices Programme. When this trial was done, it was already being used in America and Australia.
The main aims of this trial were to see if the Respecting Choices Programme can:
be used effectively in Europe 
improve people's symptoms and quality of life
Summary of results
Trial design
This trial was for people with advanced lung cancer or bowel cancer. People at some hospitals had advance care planning. People at other hospitals had care as usual. 
They were all asked to complete a quality of life questionnaire when they joined the trial, and again 3 months later.
Results
A total of 1,117 people from 6 European countries joined this trial. Of these:
442 had advance care planning
675 had care as usual
More than 7 out of 10 people (72%) completed the quality of life questionnaires at 3 months. The results showed that advance care planning did not change people's quality of life.
The research team concluded that more research needs to be done to find a way of improving quality of life for people with advanced cancer.
More detailed information
There is more information about this trial in the reference below. 
Please note, this article may not be in plain English. It has been written for health care professionals and researchers.
Advance care planning in patients with advanced cancer: A 6-country, cluster-randomised clinical trial
I Korfage and others 
PLOS Medicine, November 2020
Where this information comes from    
We have based this summary on the information in the article above. This has been reviewed by independent specialists (peer reviewed

) and published in an online medical journal. We have not analysed the data ourselves. As far as we are aware, the link above is active and the article is free and available to view.
How to join a clinical trial
Please note: In order to join a trial you will need to discuss it with your doctor, unless otherwise specified.
Please note - unless we state otherwise in the summary, you need to talk to your doctor about joining a trial.
Supported by
European Commission
Lancaster University
NIHR Clinical Research Network: Cancer
 
CRUK internal database number:
Please note - unless we state otherwise in the summary, you need to talk to your doctor about joining a trial.
Around 1 in 5 people take part in clinical trials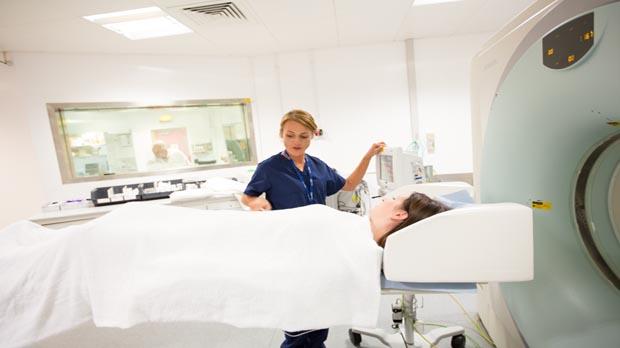 Around 1 in 5 people diagnosed with cancer in the UK take part in a clinical trial.