A trial looking at a drug called OncoVEX GM-CSF for melanoma
This trial was to find out more about a new biological therapy called OncoVEX GM-CSF to treat advanced melanoma.
The treatment used a virus which had been changed to make a natural substance called GM-CSF

. The virus was a form of the common cold sore virus. The normal strain of the virus had been changed so that it was unlikely to be at all harmful, except to cancer cells.
OncoVEX GM-CSF was injected directly into the melanoma. The researchers hoped that the virus would kill melanoma cells and the GM-CSF would boost the immune system to help fight the cancer.
The aim of the trial was to find out how well OncoVEX GM-CSF worked as a treatment for melanoma.
Summary of results
The researchers found that melanoma responded to OncoVEX GM-CSF in about a quarter (26%) of the people who took part in this trial.
The trial recruited 50 people who had a melanoma that was stage 3C or stage 4. Most of the people taking part had already had chemotherapy or biological therapy.
Everyone in the trial had OncoVEX GM-CSF injections dire  ctly into their melanoma every 2 weeks, up to 24 times. The average number of injections people had was 6.
After having the injections, the trial team found that
In 8 people, the cancer disappeared completely – researchers call this a complete response
In 5 people, the cancer got smaller – this is called a partial response
In 10 people, the cancer didn't get bigger or smaller – this is called stable disease
In the people who did have a response to treatment, the researchers wanted to know how long it was before the melanoma started growing again. They monitored the progress of the people taking part for an average of 18 months and found that of the 13 people who had a response, this lasted for more than 6 months in 12 of them.
Side effects were generally quite mild, but included flu like symptoms, tiredness, fever and headache.
As some of the people in this trial had a response to treatment without any severe side effects, the researchers want to look at this treatment in trials involving larger numbers of people. They are looking at it in a phase 3 trial of OncoVEX GM-CSF for melanoma that is stage 3B, 3C, or stage 4.
We have based this summary on information from the team who ran the trial. The information they sent us has been reviewed by independent specialists (peer reviewed

) and published in a medical journal. The figures we quote above were provided by the trial team. We have not analysed the data ourselves
How to join a clinical trial
Please note: In order to join a trial you will need to discuss it with your doctor, unless otherwise specified.
Please note - unless we state otherwise in the summary, you need to talk to your doctor about joining a trial.
CRUK internal database number:
Please note - unless we state otherwise in the summary, you need to talk to your doctor about joining a trial.
Around 1 in 5 people take part in clinical trials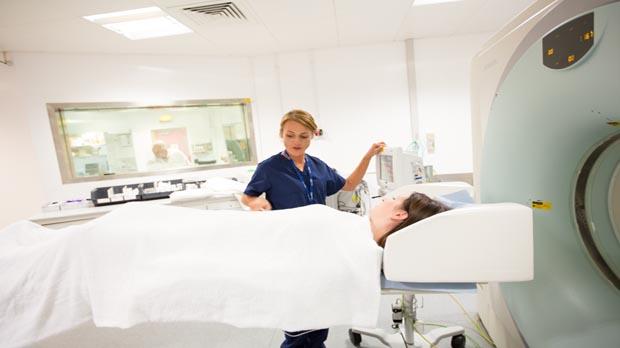 Around 1 in 5 people diagnosed with cancer in the UK take part in a clinical trial.