A trial comparing usual dose with high dose chemotherapy for germ cell tumours (TIGER, EORTC 1407)
The trial is for men and teenage boys (14 years or older) whose germ cell tumours have come back or treatment has stopped working.
We use the term 'you' in this summary, but of course if you are a parent, we are referring to your child.
Cancer Research UK supports this trial.
More about this trial
There are 2 types of chemotherapy you can have if your germ cell tumour gets worse after the first treatment. These include:
standard dose chemotherapy with:
​

paclitaxel
ifosfamide
cisplatin
 

high dose chemotherapy with carboplatin and etoposide followed by a stem cell transplant
But doctors aren't sure which treatment works best. So they want to compare them to find out more.
The main aims of the trial are to:
find out if standard dose or high dose chemotherapy works best
learn more about the side effects
learn more about quality of life
Who can enter
The following bullet points list the entry conditions for this trial. Talk to your doctor or the trial team if you are unsure about any of these. They will be able to advise you. 
Who can take part
You may be able to join this trial if all of the following apply. 
You:
are male
have a cancer that developed from the cells that become sperm (germ cell tumour)
can have either seminoma or non seminoma cells in your germ cell tumour that started in any part of the body
have had treatment with chemotherapy that included a platinum drug called cisplatin but your cancer has come back or continued to grow
had 3 to 6 cycles of chemotherapy that included the drug cisplatin as part of your first chemotherapy treatment
have satisfactory blood test results
are well enough to be up and about for at least half the day (performance status 0,1 or 2)
are at least 14 years old
Who can't take part
You cannot join this trial if any of these apply. 
Cancer related
You:
have a type of testicular cancer that only contains teratoma that has got worse
have cancer that can be removed with surgery and it is more than 2 years since you finished your last chemotherapy treatment. You might be able to take part if it is more than 2 years since you finished treatment but it isn't possible to remove the areas of cancer with an operation
have an area of cancer spread to the brain that measures 2cm across or bigger and is causing symptoms, unless you have had treatment for this. You might be able to take part if have smaller tumours that aren't causing symptoms
you have had more than 1 combination of chemotherapy unless you had to change treatments due to side effects but your cancer hadn't got worse
have had high dose chemotherapy
have already had TIP unless you had it because you needed immediate treatment for your cancer that suddenly got worse while waiting to join this trial
are having chemotherapy or targeted cancer drugs
have had chemotherapy within 16 days of you entering the trial apart from bleomycin as long as this was stopped within 5 days of you entering the trial
have had radiotherapy within 14 days of starting trial treatment unless it was to the brain and finished in the last 7 days
have recovered well enough from surgery, for example your scar has healed well
have any other cancer apart from basal cell cancer or squamous cell cancer, very early bladder cancer, another germ cell tumour, early germ cell tumours or if you have had another cancer and there hasn't been any sign of it in the last 2 years
Medical conditions
You:
have HIV
have hepatitis B or hepatitis C
Trial design
This phase 3 trial is taking place worldwide. It is a randomised trial. The researchers would like 420 men or teenage boys to take part.
You are put into 1 of the following treatment groups:
standard dose chemotherapy
high dose chemotherapy
Neither you nor your doctor can decide which group you are in. 
Standard dose chemotherapy
You have a combination of chemotherapy called TIP. This includes the drugs:
paclitaxel
ifosfamide
cisplatin
 You have all your chemotherapy as a drip into a vein. Each period of treatment is 21 days. You have 4 cycles of treatment. So treatment takes 12 weeks in total. The first day of each treatment cycle is called day 1. 
You have:
paclitaxel on day 1
ifosfamide and cisplatin on days 2 to 5
High dose chemotherapy
You have treatment as follows:
2 cycles of paclitaxel and ifosfamide at the standard dose
collection of your stem cells
3 cycles of high dose chemotherapy with carboplatin and etoposide
a stem cell transplant 
Before your high dose chemotherapy, your team collects your stem cells. After the treatment you have your stem cells replaced via a vein through a drip. The cells find their way back to your bone marrow. Then you can make the blood cells you need again.
The trial team can tell you more about how often you have the chemotherapy drugs. Treatment takes 13 to 16 weeks in total. 
Both groups
In both treatment groups you have some injections after chemotherapy to help your blood cells regrow. These are called growth factors and you have these as injections under the skin. You have 1 of the following:
pegfilgrastrim
filsgrastrim
lenograstim
The nurse or doctor will show you or a family member or friend how to give these injections at home if you have filsgrastrim or lenograstim.
Quality of life
The trial team will ask you to fill out a questionnaire before you start treatment and at set times during treatment. The questionnaire will ask about side effects and how you've been feeling. This is called a quality of life study. You only complete the questionnaires if you are 18 or older.
Research samples
The trial team will ask you to have a blood test and give a tissue sample (biopsy). The tissue sample may be from a previous biopsy or a new biopsy.
They will look at your genetic material (DNA), in your body cells such as blood and tissue cells. Knowing more about people's genetic material might help the doctors to understand more about germ cell tumours and how treatment works. This is known as pharmacogenetic testing.
They will also ask to use any leftover samples for research purposes. You don't have to agree to give these research samples if you don't want to. You can still take part in the trial.
Hospital visits
You'll see the doctor and have some tests before you start treatment. The tests include:
physical examination
blood tests
urine test
chest x-ray
You might also have a bone scan. 
You have standard dose chemotherapy at the hospital usually as an inpatient for about 5 days. In the high dose chemotherapy group, you stay in the hospital for treatment. This is because you are more at high risk of developing an infection during this period so you will be in your own room. You stay in hospital for about 3 weeks. 
Follow up appointments
When you finish treatment, you see the doctor after a month for a check up.
If you stop treatment but your cancer hasn't got worse you see the doctor:
every 3 months for 18 months
every 6 months in the second year
once in the third year
At each visit you have a check up, blood tests and an MRI scan or CT scan. The trial team follow you up for 5 years in total. 
Side effects
The most common side effects of high dose chemotherapy and a stem cell transplant include:
a drop in blood cells causing an increased risk of infection, bleeding problems, tiredness and breathlessness
diarrhoea
loss of appetite
tummy pain
liver damage or inflammation
fluid loss (dehydration)
fatigue (tiredness)
hair loss or thinning of the hair
hearing changes
blood in the urine
kidney damage
low levels of sodium or calcium in the blood
higher levels of uric acid
aches in the joints and muscles
chills and flu like symptoms
loss of fertility
loss of taste or a metallic taste in the mouth
We have more information about:
How to join a clinical trial
Please note: In order to join a trial you will need to discuss it with your doctor, unless otherwise specified.
Please note - unless we state otherwise in the summary, you need to talk to your doctor about joining a trial.
Supported by
Cancer Research UK
European Organisation for Research and Treatment of Cancer (EORTC)
Institute of Cancer Research (ICR)
Other information
This is Cancer Research UK trial number CRUK/12/049 
CRUK internal database number:
Please note - unless we state otherwise in the summary, you need to talk to your doctor about joining a trial.
Around 1 in 5 people take part in clinical trials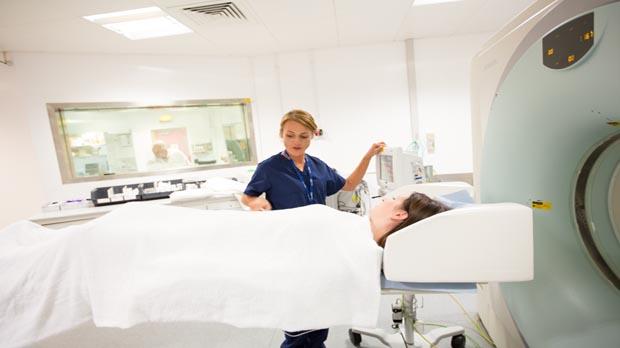 Around 1 in 5 people diagnosed with cancer in the UK take part in a clinical trial.