A trial comparing a single radiotherapy treatment with a course of radiotherapy treatments for cancer pressing on the spinal cord (SCORAD III)
Please note - this trial is no longer recruiting patients. We hope to add results when they are available.
This is a trial to see if one large treatment (fraction) of radiotherapy works as well as several smaller fractions to treat people who have cancer pressing on the nerves in their spine. The trial is supported by Cancer Research UK.
Sometimes, cancer cells can travel around the body and begin to grow near the backbone (spine). This can cause pressure on the long bundle of nerves inside the backbone (the spinal cord), which connects the brain to parts of the body. Doctors call this spinal cord compression. It causes pain and numbness. People with spinal cord compression need to have treatment quickly to relieve the pressure.
More about this trial
Doctors usually treat spinal cord compression with radiotherapy. At the moment, doctors are not sure what the best number of radiotherapy doses (fractions) to give is. How many they do decide to give, will depend upon how many they usually give at the centre where you are being treated. And the doctors will decide this by looking at your overall condition and how much radiotherapy they think you can put up with. So the amount you have could be a single fraction to a daily fraction over one or two weeks.
Doctors want to know whether these treatment plans give similar results. If having a single fraction works just as well, it would mean quicker treatment and less time in hospital.
The aims of this trial are to look at how the two treatment plans affect
Your spinal cord compression
The side effects you may have from radiotherapy
How well you cope with treatment and side effects
How well you carry out everyday tasks
Who can enter
You can enter this trial if you
Have spinal cord compression confirmed by an MRI scan or CT scan
Are least 18 years old
You cannot enter this trial if you
Have myeloma, lymphoma, leukaemia or glioma
Have a spinal cord compression that your doctor needs to treat with surgery or chemotherapy, rather than radiotherapy
Have had radiotherapy for spinal cord compression before
Are pregnant
Trial design
This is a phase 3 trial. It will recruit about 580 people. This is a randomised trial. The people taking part are put into 1 of 2 treatment groups by a computer. Neither you nor your doctor will be able to decide which group you are in.
Group 1 will have 5 treatments (fractions) of radiotherapy over 5 days (20 'Gray' of radiotherapy altogether)
Group 2 will have a single treatment (fraction) of radiotherapy (8 'Gray' altogether)
Each group has a different total dose of radiotherapy. But both of these are approved ways of treating spinal cord compression. So, both groups will be properly treated for their spinal cord compression.
Throughout your treatment and afterwards, you will still be cared for by your usual specialist cancer team.
Hospital visits
Because you have spinal cord compression, it is likely that you will already be in hospital when you start your radiotherapy.
So if you are in group 1, you will have 5 fractions of radiotherapy in total, over a period of 5 days. You will start your radiotherapy as an inpatient. If you are well enough to go home before the end of your course of radiotherapy, you will complete the treatment as an outpatient.
If you are in group 2, you will have your single fraction of radiotherapy as an inpatient.
You will speak to a nurse or radiographer

1, 4, 8 and 12 weeks after you start your treatment. They will ask you some questions about how you have been feeling since your treatment. They will either see you in hospital, or telephone you at home, depending on where you are.
You will also fill out a questionnaire before you start treatment and then 1, 4, 8 and 12 weeks after your treatment. The questionnaire will ask about any side effects you have had and about how you have been feeling. This is called a quality of life study. If you are at home when these are due, you can complete the questionnaires by post.
Side effects
About half of all people having radiotherapy for spinal cord compression will have some short term side effects, whether they are taking part in the study or not. Taking part in this study will not increase your risk of these. Radiotherapy side effects depend on the area you are having treated and include
We have more information about radiotherapy side effects.
How to join a clinical trial
Please note: In order to join a trial you will need to discuss it with your doctor, unless otherwise specified.
Please note - unless we state otherwise in the summary, you need to talk to your doctor about joining a trial.
Supported by
Cancer Research UK
Experimental Cancer Medicine Centre (ECMC)
NIHR Clinical Research Network: Cancer
University College London (UCL)
Other information
This is Cancer Research UK trial number CRUK/06/034.
CRUK internal database number:
Please note - unless we state otherwise in the summary, you need to talk to your doctor about joining a trial.
Cara took part in a clinical trial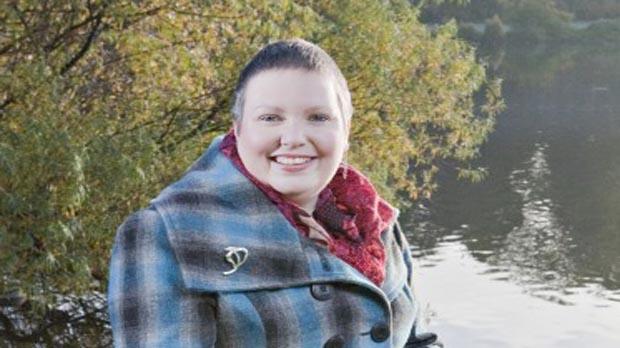 "I am glad that taking part in a trial might help others on their own cancer journey."