A trial of bortezomib with R-CHOP for diffuse large B cell lymphoma (REMoDL-B)
Please note - this trial is no longer recruiting patients. We hope to add results when they are available.
This trial is trying to find out if a drug called bortezomib (Velcade) can help to stop diffuse large B cell lymphoma coming back after treatment. This trial is supported by Cancer Research UK.
Diffuse large B cell lymphoma (DLBCL) is one of the most common types of high grade non Hodgkin lymphoma. The standard treatment

for DLBCL is a combination of chemotherapy and a monoclonal antibody called rituximab. This treatment is called R-CHOP. For many people, it gets rid of the lymphoma cells (gets it into remission

). But sometimes DLBCL does not go away, or comes back after a period of remission.
Doctors want to see if adding other drugs to the standard treatment will make it work better. They also want to see if they can work out in advance who is most likely to benefit. In this trial, they are looking at a drug called bortezomib, which is a type of biological therapy called a proteasome inhibitor.
We know from research that there are 2 distinct sub types of DLBCL, which researchers call GCB and ABC. The type you have depends on the activity of genes in your lymphoma cells. As part of this trial, researchers will use a technique called molecular profiling to look at the genes in each patient's lymphoma cells and see which type they have. They will then compare how people with each sub type get on.
The aims of the trial are to
Find out if R-CHOP and bortezomib is better than R-CHOP alone as the first treatment for diffuse large B cell lymphoma
See if knowing the genetic sub type can help to show who is most likely to benefit from having bortezomib
Who can enter
You can enter this trial if you
Have been diagnosed with diffuse large B cell lymphoma and have not had any treatment for it yet
Have a protein called CD20 on your lymphoma cells (your specialist can advise you about this)
Have satisfactory blood test results
Are willing to use reliable contraception during the trial and for a year afterwards if there is any chance you or your partner could become pregnant
Are at least 18 years old
You cannot enter this trial if you
Have lymphoma that has spread to your brain
Have previously had a slow growing, low grade lymphoma (an indolent lymphoma)
Have had heart failure or heart pain (angina), or have any other heart condition that is a cause for concern
Have an infection that cannot be controlled with medication, or any other serious medical condition that the trial doctors think could affect you taking part
Have had any other type of cancer in the last 5 years apart from carcinoma in situ of the cervix or non melanoma skin cancer that was successfully treated
Have had an allergic reaction to substances called boron or mannitol
Are HIV, hepatitis B, or hepatitis C positive
Are pregnant or breastfeeding
Trial design
This is a phase 3 trial. It will recruit more than 900 people.
Everybody taking part will start by having R-CHOP (chemotherapy with a monoclonal antibody). You have 4 drugs through a drip into a vein on the first day. You also take steroid tablets called prednisolone on that day and the following 4 days. Then you have no treatment for the next 16 days. This 3 week period makes up 1 cycle of treatment.
During this time (and with your permission), the trial team will send a sample of your lymphoma cells to a specialist laboratory. Tests in the laboratory will show if you have type GCB or type ABC diffuse large B cell lymphoma.
For some people, the laboratory tests will not be clear. If this happens you will still take part in the trial, but will carry on having standard treatment with R-CHOP.
If the laboratory tests do show your lymphoma sub type, you will be put into 1 of 2 treatment groups by a computer. Neither you nor your doctor will be able to decide which group you are in. This is called randomisation.
People in one group have 5 more cycles of R-CHOP. People in the other group have 5 more cycles of R-CHOP and bortezomib. You have bortezomib on days 1 and 8 of each treatment cycle.
The trial team will ask you to fill out a questionnaire a number of times during and after your treatment. The questionnaire will ask about any side effects you have had and about how you have been feeling. This is called a quality of life study.
Hospital visits
You will see the trial team and have some tests before you start treatment. The tests include
Physical examination
Blood tests
Heart trace (ECG)
You may have a heart ultrasound (echocardiogram

) or MUGA scan

if you
Are over 70
Are known to be diabetic and are over 60
Have a history of heart disease or are being treated for high blood pressure
Or had an abnormal ECG
You may also need to have a lumbar puncture.
Depending on which group you are in, you go to hospital once or twice in each 3 week treatment cycle. You have regular blood tests.
When you finish treatment, you see the trial team again a couple of weeks later. If you had lymphoma cells in your bone marrow at the beginning of the trial, you may need to have another bone marrow test. You have a CT scan a month after finishing treatment and another a year later.
The trial team will continue to see you for 5 years. You have follow up appointments every 3 months for the first year, then every 6 months.
Side effects
The side effects of CHOP chemotherapy include
The side effects of rituximab include
Flu like symptoms
Skin rash or itching
A feeling of swelling in your mouth or throat
A temporary drop in blood pressure
Hot flushes or night sweats
A runny nose
Cough or shortness of breath
Pain in your enlarged lymph nodes
The common side effects of bortezomib include
Tiredness (fatigue)
Constipation or diarrhoea
Sickness
Loss of appetite
Fever or shivers
Numbness and tingling in your hands and feet
A drop in blood cells causing an increased risk of infection, bleeding problems, tiredness and breathlessness
You must not drink green tea or grapefruit juice during the trial as these can interact with bortezomib.
We have more information about R-CHOP and bortezomib in our cancer drugs section.
How to join a clinical trial
Please note: In order to join a trial you will need to discuss it with your doctor, unless otherwise specified.
Please note - unless we state otherwise in the summary, you need to talk to your doctor about joining a trial.
Supported by
Cancer Research UK
Experimental Cancer Medicine Centre (ECMC)
Janssen-Cilag
NIHR Clinical Research Network: Cancer
University Hospital Southampton NHS Foundation Trust
University of Southampton
Other information
This is Cancer Research UK trial number CRUKE/10/024.
If you have questions about the trial please contact our cancer information nurses
Freephone 0808 800 4040
CRUK internal database number:
Please note - unless we state otherwise in the summary, you need to talk to your doctor about joining a trial.
Cara took part in a clinical trial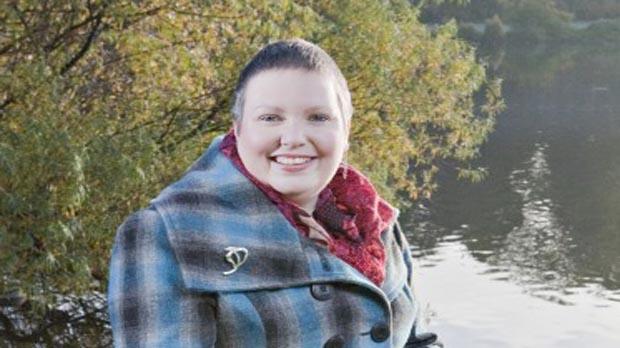 "I am glad that taking part in a trial might help others on their own cancer journey."