A trial of AZD2014 for advanced cancer
Please note - this trial is no longer recruiting patients. We hope to add results when they are available.
This trial is looking at a drug called AZD2014 for solid tumours

that have continued to grow despite all other standard treatments

. A solid tumour means any type of cancer, apart from leukaemia

, lymphoma

or myeloma

.
The researchers are looking at a new drug called AZD2014. This is a type of biological therapy that works by blocking the action of a protein called mTOR, which helps to control how cells grow. Cells usually divide and grow in an orderly way. But in cancer cells, proteins such as mTOR can behave abnormally and this lets the cells grow out of control. If mTOR is blocked, this will hopefully stop or slow the growth of the cancer.
The aims of the trial are to
Find the best dose of AZD2014
Learn more about how the drug works and what happens to it in the body
Who can enter
You can enter this trial if you
Have a solid tumour that has continued to grow despite all other available treatments
Have at least one area of cancer that your doctors can accurately measure
Have satisfactory blood test results
Are well enough to be up and about for at least half the day (performance status 0, 1 or 2)
Are willing to use reliable contraception during the trial if there is any chance you or your partner could become pregnant
Are at least 18 years old
You cannot enter this trial if you
Have cancer that has spread to your brain or is pressing on your spinal cord, unless this has been successfully treated, is not causing any symptoms and you have not needed steroids for at least 4 weeks
Have had other drugs to treat cancer, or radiotherapy in the last 3 weeks unless it was radiotherapy to treat symptoms
Have had steroids in the last 2 weeks
Have not recovered from side effects of chemotherapy (apart from hair loss) unless they are very mild
Have had major surgery in the last 4 weeks or minor surgery in the last 2 weeks
Have taken certain other drugs in the last few weeks – this includes a range of drugs that affect cytochrome P enzymes, but the trial doctors will advise you about this
Have had growth factors such as G-CSF or GM-CSF in the last 2 weeks
Have already had AZD2014 or a drug called AZD8055
Have had a heart attack or heart pain (angina) in the last year
Have heart failure, high blood pressure that isn't controlled with medication or other heart problems that are a cause for concern
Take medication that can affect the rhythm of your heart (the trial doctors can advise you about this)
Have kidney disease
Have diabetes
Have another serious medical condition that cannot be controlled with medication
Have any problems that could affect how you swallow or absorb the trial drug, including sickness that cannot be controlled with medication
Are known to be sensitive to anything in AZD2014 or to similar drugs
Are pregnant or breastfeeding
Trial design
There are 2 parts to this phase 1 trial. Everybody taking part will have AZD2014.
In part A, the researchers are trying to work out the best dose of AZD2014 to give. The first few patients will have a low dose. If they don't have any serious side effects, the next few patients will have a higher dose. And so on, until the researchers find the highest dose that can be given safely. This is called a 'dose escalation study'. Once the highest safe dose has been found, some people may have lower doses so that the researchers can learn more about how lower doses work.
In part B, the researchers want to learn more about how AZD2014 works at the highest safe dose they found in part A, to look at different ways of taking the drug and to see the effect that food has on how much of the drug gets into your body.
You can take AZD2014 as a liquid or tablets that you swallow. In this trial, researchers are testing different ways of taking it. The trial team will explain exactly how and when you should take the liquid or tablets.
As long as you don't have any bad side effects, you can carry on taking it for as long as it helps you.
The trial team will ask you to take part in some optional extra studies. These include
Giving extra blood samples so the researchers can look for substances they can measure, to tell them how a disease is developing or how a treatment is working – these are called biomarkers
Giving another blood sample for studying your DNA to learn more about how genes can affect the way people respond to this drug and the side effects they may have
Giving extra blood samples to see how AZD2014 is working in your body
Giving a sample of tissue (a biopsy ) before starting treatment, and another one after about 2 weeks of treatment. This is to learn more about how biomarkers change after having the study treatment
Allowing the researchers to get a sample of tissue that was taken when your cancer was first diagnosed. This is so they can look at particular proteins that affect how cancers grow
Giving a small sample of tissue from the inside of the mouth or the skin
If you don't want to give these extra samples for research, you don't have to. You can still take part in the main trial.
Hospital visits
You will see the trial doctors and have some tests before you start treatment. The tests include
Physical examination
Blood tests
Chest X-ray
Heart trace (ECG )
Heart ultrasound (echocardiogram ) or MUGA scan
The number of hospital visits you have depends on how you are taking AZD2014. The trial team will give you more information about this. You have regular blood tests and more ECGs. You have a CT or MRI scan every 8 weeks. And you may have 2 more PET scans in the first month of the study treatment.
Everybody taking part will go back and see the trial team a month after they finish treatment.
Side effects
As AZD2014 is a new drug, there may be some side effects we don't know about yet. The possible side effects that researchers already know about include
Weight loss or loss of appetite
A drop in the number of red or white blood cells causing an increased risk of infection, tiredness and shortness of breath
A change in blood sugar levels making you very thirsty or pass urine more often – the trial doctors will monitor this carefully during the trial
Your doctor will advise you to avoid or limit certain foods or supplements during the trial as they can affect how AZD2014 works. This includes grapefruit and Seville oranges.
How to join a clinical trial
Please note: In order to join a trial you will need to discuss it with your doctor, unless otherwise specified.
Please note - unless we state otherwise in the summary, you need to talk to your doctor about joining a trial.
Supported by
AstraZeneca
Experimental Cancer Medicine Centre (ECMC)
If you have questions about the trial please contact our cancer information nurses
Freephone 0808 800 4040
CRUK internal database number:
Please note - unless we state otherwise in the summary, you need to talk to your doctor about joining a trial.
Around 1 in 5 people take part in clinical trials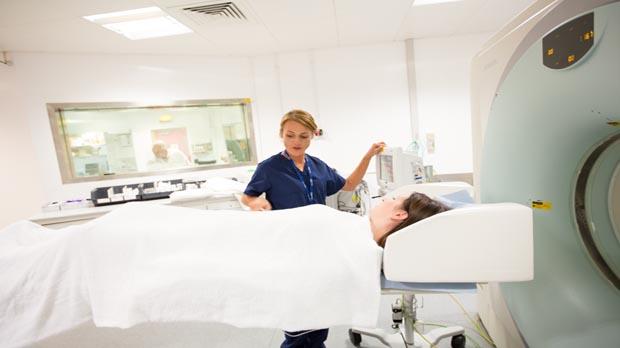 Around 1 in 5 people diagnosed with cancer in the UK take part in a clinical trial.