A study using an electronic nose to predict bowel changes after pelvic radiotherapy (PREDICT)
Please note - this trial is no longer recruiting patients. We hope to add results when they are available.
Cancer type:
Womb (uterine or endometrial) cancer
This study is to find out if an electronic nose can predict long term changes in bowel function after radiotherapy to the area between the hips (pelvis). The trial is open to women who are having radiotherapy

at the Royal Marsden NHS Foundation Trust for one of the following
More about this trial
Having radiotherapy to your pelvis can change the way your bowel works. We know that many people are affected.
Everyone has bacteria in their gut. It helps keep us well. Healthy people have a large number of different types of bacteria. Radiotherapy can change the number of different types of bacteria in the gut. Looking at the way these bacteria change may help us understand and predict who will and who will not experience bowel problems long term.
Each type of bacteria has an individual smell. The electronic nose is a device that can sniff these individual smells. The researchers have used the electronic nose in a very small study to sniff the poo (stool) samples of people before and after they had radiotherapy. They found that it could identify those people who would develop severe bowel symptoms as a long term problem following radiotherapy from samples taken before or at the start of treatment.
In this study the researchers are looking at a larger number of people diagnosed with a different kind of cancer. This is to confirm the results they got from the previous smaller study.
The team will also collect other samples, such urine and spit (saliva) samples, as well as poo samples. This is to find out if the electronic nose can use a variety of samples to predict who may develop bowel problems after treatment. This is because one sample may be easier to provide than the other.
Who can enter
You may be able to join this study if you are going to the Royal Marsden NHS Foundation Trust and are having radiotherapy for one of the following
Cervical cancer
Womb (endometrial) cancer
Vaginal cancer
Vulval cancer
And you are
Being followed up after your radiotherapy at the Royal Marsden Hospital
At least 18 years old
You cannot join this study if any of these apply. You
Are a private patient
Are pregnant
Trial design
The researchers need 120 women to join. Everyone will have their radiotherapy as planned by their doctor.
You take home a food diary to write down what you eat for 7 days.
You will also fill in 3 short questionnaires. The questionnaires will ask about how you feel and how your bowels are working. You complete these at home or in private when you go to the clinic. They take about 20 minutes to do.
You fill in both the diary and the questionnaires
Before starting radiotherapy
At the beginning and end of radiotherapy
Then at 6 months, 1 year and 2  years after finishing radiotherapy
At the same times as above, the team will also take a blood sample and ask for a
Urine sample
Poo (stool) sample
Spit (saliva) sample
Swab from your bottom (a member of the team will teach you how to do this)
Hospital visits
There are no extra hospital visits as all the samples and questionnaires are done when you go to your routine clinic appointments.
Side effects
There are no side effects to taking part in the study. Providing the some of the samples may be a little inconvenient.
How to join a clinical trial
Please note: In order to join a trial you will need to discuss it with your doctor, unless otherwise specified.
Please note - unless we state otherwise in the summary, you need to talk to your doctor about joining a trial.
Supported by
NIHR Clinical Research Network: Cancer
NIHR Central Commissioning Facility
CRUK internal database number:
Please note - unless we state otherwise in the summary, you need to talk to your doctor about joining a trial.
Charlie took part in a trial to try new treatments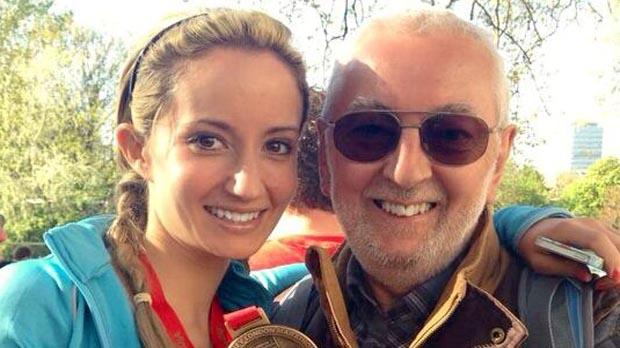 "I think it's really important that people keep signing up to these type of trials to push research forward."