A study to learn more about the causes of myeloproliferative disorders
Please note - this trial is no longer recruiting patients. We hope to add results when they are available.
This study is to see if there is a link between proteins called tyrosine kinases and the abnormal production of blood cells.
Myeloproliferative disorders ('MPDs') are a group of conditions where your bone marrow makes too many blood cells. Rarely, these conditions may develop into leukaemia.
If doctors understood more about how MPDs develop, they may be able to improve treatment for this group of conditions. Scientists think that MPDs develop because proteins called tyrosine kinases act as 'growth factors' and tell cells to keep on dividing. This study will test your white blood cells for tyrosine kinases. And look for any features or damage which may make them keep on dividing.
The aim of this study is to try to explain how MPDs develop. And to use this information to develop new treatments in the future. You will not have any direct benefit from taking part in this study, and it is unlikely to change your treatment plan in any way. But the results of the study will be used to help people in the future.
Who can enter
You can enter this study if you
Have, or your doctor thinks you may have, a myeloproliferative disorder
Are at least 18 years of age
You cannot enter this study if you have
Trial design
This study hopes to recruit as many people as possible with a myeloproliferative disorder. Everyone talking part in the study will give a blood sample.
If you are due to have a bone marrow test, you will also give a small sample of bone marrow for the study.
Hospital visits
You will give your study blood sample when you have your next routine blood test. And your bone marrow sample when you are due for your bone marrow test. So you will not need to make any extra hospital visits for this study.
Side effects
As you are having one or both of these tests anyway, you will not have any extra side effects from taking part in this study.
You may have a small bruise where you had your blood test. If you have a bone marrow test, your hip may ache for a couple of days. You may need to take some mild painkillers for this.
How to join a clinical trial
Please note: In order to join a trial you will need to discuss it with your doctor, unless otherwise specified.
Please note - unless we state otherwise in the summary, you need to talk to your doctor about joining a trial.
Chief Investigator
Professor N.C.P. Cross
Dr A.S Duncombe
Supported by
Bloodwise
Experimental Cancer Medicine Centre (ECMC)
University Hospital Southampton NHS Foundation Trust
CRUK internal database number:
Please note - unless we state otherwise in the summary, you need to talk to your doctor about joining a trial.
Cara took part in a clinical trial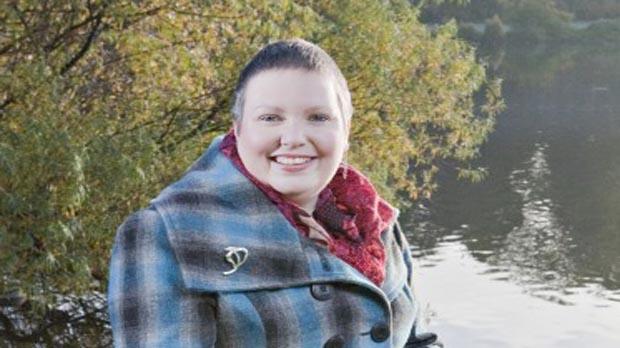 "I am glad that taking part in a trial might help others on their own cancer journey."