A study to improve surgery for rectal cancer (R-3D-2 study)
Please note - this trial is no longer recruiting patients. We hope to add results when they are available.
Cancer type:
Bowel (colorectal) cancer
This study is looking at using personalised models of your bowel and rectum for surgeons to rehearse the surgery to remove your rectal cancer.
More about this trial
Surgery is the main treatment for people with rectal cancer. This cures most people. This surgery is called anterior resection or total mesorectal excision (TME).
TME is a complex operation and the risk of complications is high. We know that planning and preparing for the operation reduces these risks.
At the moment before TME surgeons look at MRI scans. From this they picture what they need to do to remove the cancer. But the scans are in 2 dimensions (2D). This makes it difficult for the surgeon to picture your body in 3 dimensions (3D).
Structured mental rehearsal (SMR) is a process that involves rehearsing a complete task, or part of it, in the mind before doing it. Sometimes this is supported by using physical aides such as models.
Researchers think that using SMR with a 3D picture or model of your body can help surgeons better prepare for surgery.
A computer can be used to make a 3D picture of your body from the MRI scans. A person skilled at making 3D models of the body can make a model of your body from the MRI scans.
To find if using a 3D image or 3D model is better they need to do a large clinical trial

. In this trial they will compare surgeons preparing for TME using
SMR and looking at the MRI scans
SMR and looking at a 3D picture on the computer
SMR using a plastic model of the body area to practice the surgery
Routine preparation before surgery (no SMR)
But they need to find out if it is possible to do the trial. To find this out they will first do a feasibility study. The main aim is to find out how willing patients and surgeons are to take part.
Please note that taking part in this study won't affect your surgery or treatment.
Who can enter
The following bullet points list the entry conditions for this study. Talk to your doctor or the study if you are unsure about any of these. They will be able to advise you.
You may be able to join this study if you are
Going to St James' Hospital, Leeds or the Mid Yorkshire NHS Trust
Are planned to have anterior resection (total mesorectal excision) for rectal cancer or suspected rectal cancer
Are to have keyhole (laparoscopic) surgery
Experienced rectal cancer surgeons from the St James' Hospital and Mid Yorkshire NHS Trust will also be asked to join this study.
You can't join this study if you   
Trial design
This is a pilot (feasibility) study. The researchers need 63 people to join. Everyone will have a total mesorectal excision (TME) using keyhole (laparoscopic) surgery.
The study is randomised. People are put into 1 of 4 groups by a computer. Neither you nor your doctor can choose which group you are in.
Your surgeon will use one of the following to prepare for surgery
MRI scans for the structured mental rehearsal (SMR)
a 3D image on a computer for the SMR
a 3D model for the SMR and to do a practice run of the surgery
Routine preparation (no SMR)
Your surgery will be video recorded to assess the surgeons' performance. The recording is done through the camera attached to the tube used for the keyhole surgery. Only a video of your internal organs will be recorded. You won't be able to be identified on the video. 
All the computer models, plastic models and video recordings will be destroyed at the end of the study.
Side effects
Your surgeon is very experienced and has done this surgery many times before. They will talk to you about the possible complications of the surgery before you agree to have it.
How to join a clinical trial
Please note: In order to join a trial you will need to discuss it with your doctor, unless otherwise specified.
Please note - unless we state otherwise in the summary, you need to talk to your doctor about joining a trial.
Chief Investigator
Marina Yiasemidou
Danilo Miskovic
Supported by
University of Leeds
Leeds Teaching Hospitals NHS Trust
Leeds Teaching Hospitals Charitable Foundation
CRUK internal database number:
Please note - unless we state otherwise in the summary, you need to talk to your doctor about joining a trial.
Cara took part in a clinical trial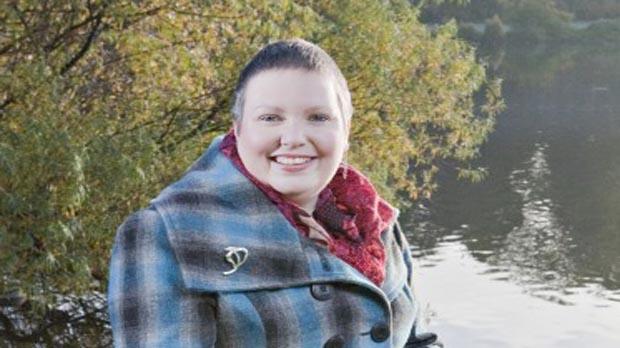 "I am glad that taking part in a trial might help others on their own cancer journey."