A study to identify early signs of cancer of the pancreas (EUROPAC)
This study is looking into whether it is possible to identify early signs of pancreatic cancer in people who have a greater risk of getting it.
More about this trial
The EUROPAC study has been ongoing for many years. It's looking at screening for people at a high risk of developing pancreatic cancer. 
Since it started scans and tests to detect problems of the pancreas including cancer have improved. The main aim of the EUROPAC study is to see if these scans and tests can help diagnose pancreatic cancer earlier.
Who can enter
You can join the study through a registry, helping researchers to get a better understanding of cancer risk and receiving advice and support from the EUROPAC team.
You can have your details entered into 1 of the 2 registries that are part of the EUROPAC study.
The 1st registry is for people who have pancreatic cancer in their family.
The 2nd registry is for people who have a family history of inflammation of the pancreas (pancreatitis).
The following bullet points list the entry conditions for this study. Talk to the study team if you are unsure about any of these. They will be able to advise you. 
Who can take part
Registry
You may be able to join the registry if at least one of the following apply.
That in your family there are 2 first degree relatives who have or had adenocarcinoma pancreatic cancer, that is parent and child, brothers or sisters.
You have 3 or more relatives with adenocarcinoma pancreatic cancer.
You have a medical condition that increases your risk of pancreatic cancer for example hereditary non polyposis colorectal cancer (HNPCC), familial atypical multiple mole melanoma (FAMMM) and Lynch syndrome. And 1 family member who has pancreatic cancer.
Your family has a gene  known to cause pancreatic cancer for example BRCA2 and at least 1 member has pancreatic cancer.
You have 2 or more relatives that have inflammation of the pancreas (pancreatitis) where the cause is unknown (idiopathic).
There is at least 1 person in your family that has inflammation of the pancreas caused by a known change (mutation ) in the PRSS1 gene.
Screening
Who can take part
When you are registered the study team will assess your lifetime risk of getting pancreatic cancer. Depending on this outcome they will offer you the choice to join the secondary screeing programme. 
Who can't take part
Screening
For the screening study the researchers carry out an assessment of your cancer risk. They use this and their knowledge of your family to determine if you can take part. You won't be able to take part if the chance of you developing pancreatic cancer in the next 3 years is less than 2 out of every 100 (less than 2%).
Trial design
To join the study you can contact the study team or ask your GP or geneticist to refer you.
The team will send you:
a participant information sheet
consent form
a questionnaire
When you agree to join you sign the consent form, fill in the questionnaire and return them in the addressed envelope that the team provide. 
The questionnaire asks about personal details any history of cancer in the family such as:
name
date of birth
address 
general health
lifestyle 
type of cancer
age at diagnosis
The team ask for a blood sample and urine sample when you agree to join. They use these samples to look at the DNA

 in the cells and other features that can be used to assess your risk of developing pancreatic cancer. This is for research purposes only and you won't be told the results. 
You don't have to agree to having these samples done. You can still join the study. 
Screening
Anyone who is considered to be at a higher risk of pancreatic cancer will be offered to opportunity to join the secondary screening program.
Hospital visits
There are no hospital visits for people who join the registry only. 
People in the screening program attend hospital twice a year. Once for clinic and bloods and once for EUS.
There are 4 tests available in the screening part. The tests are:
Side effects
CT scan is a safe test. It exposes you to a low dose of radiation. There is a very small risk you might develop a cancer in the future. 
MRI scan is a safe test that doesn't use radiation but it can be uncomfortable if you don't like being in small spaces or are claustraphobic. You might not be able to have an MRI scan if you have metal in your body such as implants, surgical clips or fragments.
The endoscopic ultrasound (EUS) uses a small probe that goes in your mouth, down your throat and into your stomach. There is a very small chance that the probe could make a hole in your throat or stomach. 
A member of the study team will talk to you about these tests and possible side effects before you agree to join the study.
How to join a clinical trial
Please note: In order to join a trial you will need to discuss it with your doctor, unless otherwise specified.
Please note - unless we state otherwise in the summary, you need to talk to your doctor about joining a trial.
Chief Investigator
Professor Christopher Halloran (Principle Investigator)
Professor William Greenhalf (Chief Scientific Investigator)
Supported by
Pancreatic Cancer UK
University of Liverpool
CRUK internal database number:
Please note - unless we state otherwise in the summary, you need to talk to your doctor about joining a trial.
Charlie took part in a trial to try new treatments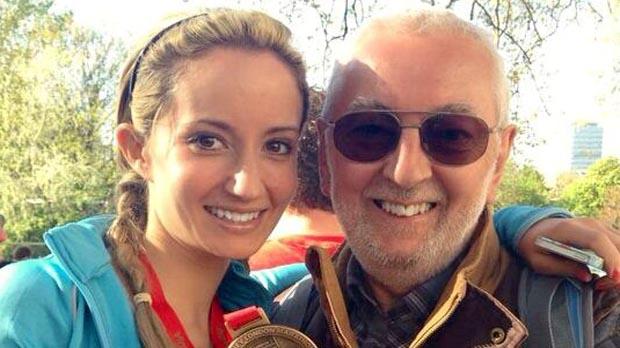 "I think it's really important that people keep signing up to these type of trials to push research forward."