A study to find who needs to be screened for bowel cancer
Cancer type:
Bowel (colorectal) cancer
This study looked at factors to help work out who is at risk of bowel cancer and needs a test to check. This test was a colonoscopy. It also looked at people with a risk of inflammatory bowel disease (IBD). 
The people taking part had already provided a poo sample and their doctor had asked them to have a colonoscopy. 
The study was open for people to join between 2015 and 2017, and the team published the results in 2019.
More about this trial
Your GP will want you to have some tests if you have bowel problems. These problems include diarrhoea, bleeding from the back passage and tummy pain. The main test is a colonoscopy

. But it can be difficult to know who needs to have this test and who doesn't.
One way to look for bowel cancer is by testing a small amount of poo for tiny traces of blood. This is called faecal immunochemical test for haemoglobin (FIT). 
When this trial was done there was evidence that the FIT test could be a useful test for people with bowel problems. There was also evidence that it was a useful screening test. 
You have a colonoscopy if the results show there is blood in your poo. But most people who have blood in their poo don't have bowel cancer.
In this study, researchers wanted to see if looking at other factors such as:
age
weight
gender
lifestyle
with the FIT results could help them decide who should have a colonoscopy.
The main aim of the trial was to see if these factors could help to decide who needed a colonoscopy and who could avoid having one.
Summary of results
The researchers found that the FIT test was the most important factor to consider. They found that people with lower bowel symptoms who had a positive FIT test would benefit most from having a colonoscopy.
About this study 
The study was for people going to the NHS Tayside colorectal service.  
The team invited 993 people who were referred for a colonoscopy to take part. They asked them to complete a questionnaire. 408 of those completed the questionnaire before their colonoscopy. 
The questionnaire asked: 
what people ate
how much physical activity they did
if they had diabetes 
if they had problems with their bowels
whether they took any medication
if they smoked or drank alcohol
if they had any family members with bowel problems
Everyone then had their colonoscopy as planned.
Results
The researchers looked at:
the answers in the questionnaire 
the results of the colonoscopy
the results of blood tests and the FIT test
The colonoscopies showed that 72 people had significant bowel disease:
18 people had bowel cancer
27 people had advanced non cancerous growths (advanced adenomas )
27 people had inflammatory bowel disease that was newly diagnosed. For example Crohn's disease  or ulcerative colitis. 
The team did some initial workings out. They found that the following were linked to having an increased risk of bowel disease:
traces of blood in poo (a positive FIT test)
rectal bleeding
a family history of polyps
They did some further calculations. They found that only a positive FIT test and a family history of polyps were statistically significant

. This means these results didn't happen by chance. Of these 2 factors, a positive FIT test had the highest score. 
There was also a link to having an increased risk of bowel disease in people taking a folate supplement. But only a few people were taking this so the team say it was difficult to draw firm conclusions. 
The team then included people whose colonoscopies showed they had low risk (smaller) adenomas. Low risk adenoma means that they have a low risk of developing into cancer. This was 48 people. The team's initial findings showed the following were linked:
a positive FIT test
taking a medication called folate
Again the team say that due to the small number of people taking folate it was difficult to draw firm conclusions about this factor. 
Conclusion
The researchers found that the FIT test is the most important factor. Doctors should consider this when deciding who to send for a colonoscopy. Although blood test results and clinical findings are of course important too. 
Where this information comes from    
We have based this summary on information from the research team. The information they sent us has been reviewed by independent specialists (peer reviewed

) and published in a medical journal. The figures we quote above were provided by the trial team who did the research. We have not analysed the data ourselves.
How to join a clinical trial
Please note: In order to join a trial you will need to discuss it with your doctor, unless otherwise specified.
Please note - unless we state otherwise in the summary, you need to talk to your doctor about joining a trial.
Chief Investigator
Professor Robert JC Steele
Supported by
Chief Scientist Office (CSO)
NHS Tayside
NIHR Clinical Research Network: Cancer
University of Dunde
CRUK internal database number:
Please note - unless we state otherwise in the summary, you need to talk to your doctor about joining a trial.
Alan took part in a clinical trial for bowel cancer patients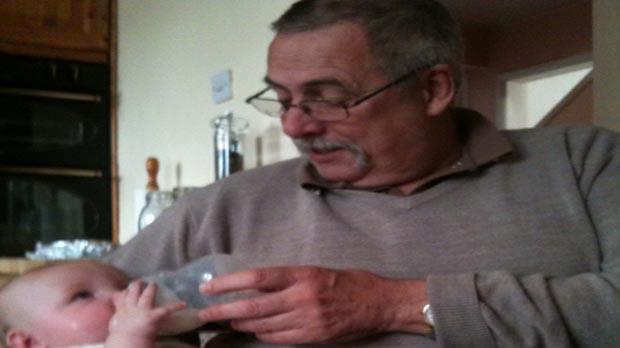 "I think it's essential that people keep signing up to these type of trials to push research forward."