A study to find the best way to assess sexual problems caused by radiotherapy to the pelvis (SLIPER)
This study looked at how health care professionals assess female sexual problems after pelvic radiotherapy.
Radiotherapy can cause a number of short term and long term side effects. The side effects vary depending on the area of the body that is treated.
This study looked at side effects of radiotherapy to the 'pelvic' area. The women who took part had had radiotherapy for cervical cancer, womb cancer (endometrial or uterine cancer), rectal cancer, anal cancer and bladder cancer.
Radiotherapy to this part of the body can cause side effects such as vaginal dryness, narrowing or shortening of the vagina, or bleeding. These side effects can affect people psychologically and can have an impact on sexual relationships.
The aims of this study were to
Find out how health care professionals assess side effects of pelvic radiotherapy
See if health care professionals addressed the impact that side effects had on sexual relationships
Develop an assessment tool and better ways to support women who have sexual difficulties after radiotherapy
Summary of results
This study showed that sexual issues were not discussed as often as other issues following pelvic radiotherapy. But the research team didn't feel developing an assessment tool would be useful without further work and training for health care professionals first.
The research team gathered information in two ways, observation and interview.
They observed outpatient clinic appointments of 50 women with cervical or womb cancer, and 19 with rectal or anal cancer. And they interviewed 24 women, 5 partners and 20 health professionals.
Everyone taking part had had radiotherapy 3 months, 6 months, 1 year or 2 years before their clinic appointment or interview.
The results showed that discussions in clinic appointments usually concentrated on symptoms, checking for signs of cancer and treating the short term side effects of treatment.
The team found that bowel side effects were discussed in over 8 out of 10 clinic appointments (81%), and bladder side effects in 7 out of 10 (70%). But vaginal changes were only discussed in just over 4 out of 10 (42%). And sexual issues were discussed in less than 3 out of 10 (25%).
Health professionals said that they were less confident discussing sexual issues with older women, if the woman had more advanced cancer or if the woman's partner was also there.
Some patients and health professionals felt that sexual issues were not a priority. They felt that clinic appointments should focus on helping with short term side effects and looking for signs that the cancer has started to grow.
The research team concluded that more work is needed to look at the best way to assess and manage sexual difficulties after pelvic radiotherapy. They felt that healthcare professionals would need more training, and follow up clinics would need to be structured differently, for these issues to addressed more effectively.
We have based this summary on information from the team who ran the trial. The information they sent us has been reviewed by independent specialists (peer reviewed

) but may not have been published in a medical journal. The figures we quote above were provided by the trial team. We have not analysed the data ourselves.
How to join a clinical trial
Please note: In order to join a trial you will need to discuss it with your doctor, unless otherwise specified.
Please note - unless we state otherwise in the summary, you need to talk to your doctor about joining a trial.
Supported by
Cancer Research UK
National Institute for Health Research Cancer Research Network (NCRN)
University of Surrey
CRUK internal database number:
Please note - unless we state otherwise in the summary, you need to talk to your doctor about joining a trial.
Around 1 in 5 people take part in clinical trials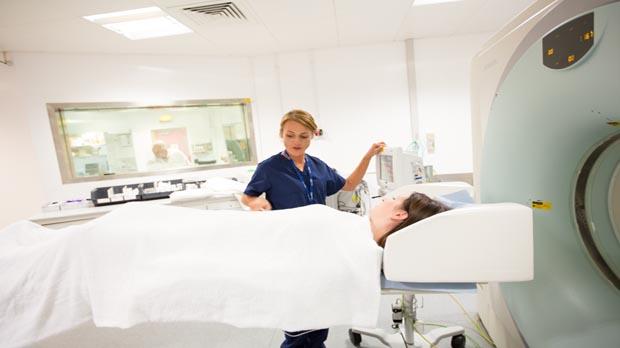 Around 1 in 5 people diagnosed with cancer in the UK take part in a clinical trial.