A study to find out what patients, their families or carers and health care staff think about chemotherapy for controlling symptoms (ASPECTS)
Cancer type:
Bowel (colorectal) cancer
Non small cell lung cancer
The aim of this study was to collect information about people's experiences of having palliative chemotherapy for advanced bowel cancer, non small cell lung cancer or pancreatic cancer.
People with advanced cancer may be offered chemotherapy to help control symptoms or slow the growth of the cancer. This is called 'palliative' chemotherapy.
It is often very difficult for people to decide whether to have palliative chemotherapy or not. There are many things to consider. The drugs are likely to have side effects for example. Some people, who may not have very long to live, prefer not to spend their time going to hospital for treatment and having problems with side effects. But others are keen to have treatment if it will help them live a bit longer.
In this study the researchers wanted to find out
What people with cancer, doctors and nurses thought about palliative chemotherapy
How specialists talk to people about having palliative chemotherapy
Summary of results
The study team's main finding was that there is a great variation in what people are told about how much (or how little) palliative chemotherapy is likely to help them.
The study recruited people with advanced pancreatic cancer, non small cell lung cancer and bowel cancer who were going to be asked if they wanted to have palliative chemotherapy. The researchers also spoke to doctors, nurses and carers.
45 people with advanced cancer were interviewed before an appointment with their specialist to discuss treatment options
39 of these appointments were watched and recorded
37 of the people were interviewed at least once in the weeks after the appointment
31 carers were interviewed
15 doctors and nurses were interviewed
The researchers collected a lot of information on how people make decisions about treatment and their experiences of palliative chemotherapy.
They found that specialists seemed reluctant to tell people in detail that palliative chemotherapy increases the length of time they are likely to live by only a small amount. And not many doctors discussed 'best supportive care

' as an alternative to chemotherapy. This left patients thinking that if they didn't have chemotherapy, their doctors would be 'doing nothing'.
Doctors did explain the potential side effects of chemotherapy, but spent much less time talking about the possible benefits of treatment and how limited they may be.
The study team suggest that training for doctors should help them to give this sort of information to patients in a sensitive way, so that people can make decisions about treatment with a full understanding of the potential benefits and drawbacks (informed consent).
We have based this summary on information from the team who ran the trial. The information they sent us has been reviewed by independent specialists (peer reviewed

) and published in a medical journal. The figures we quote above were provided by the trial team. We have not analysed the data ourselves.
How to join a clinical trial
Please note: In order to join a trial you will need to discuss it with your doctor, unless otherwise specified.
Please note - unless we state otherwise in the summary, you need to talk to your doctor about joining a trial.
Supported by
Cancer Research UK
National Institute for Health Research Cancer Research Network (NCRN)
United Bristol Healthcare NHS Trust
University of Bristol
Weston Area Health Trust
CRUK internal database number:
Please note - unless we state otherwise in the summary, you need to talk to your doctor about joining a trial.
Around 1 in 5 people take part in clinical trials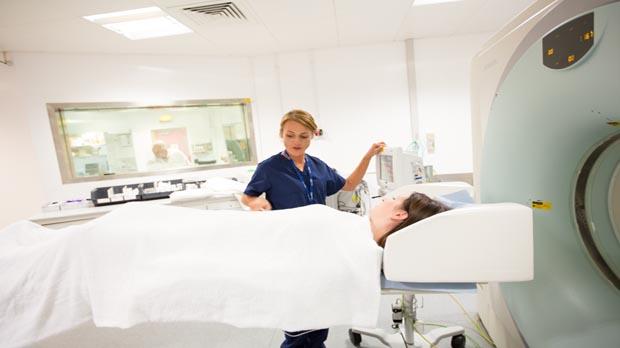 Around 1 in 5 people diagnosed with cancer in the UK take part in a clinical trial.