A study to find out more about using the MR-Linac for cancer (MOMENTUM)
Doctors use the MR-Linac as a scanner and as a treatment machine for cancer. This study is open to people with any type of cancer.
More about this trial
The MR-Linac is a machine that combines an MRI scan with a linear accelerator

 (Linac) radiotherapy treatment machine. 
Cancers can change shape or move during treatment. This is particularly in parts of the body that move when you breathe or digest food. The MR-Linac may offer an advantage over standard radiotherapy. This is because the cancer specialist can see the cancer in real time during treatment.
In this study the team want to collect information about how the MR-Linac is used. They will look at its use and how you are doing after treatment. They do this by looking at your medical records

.  You also have the choice to complete questionnaires.
The aim of this study is to create a registry of the use of the MR-Linac so they can improve it. The researchers hope that it will help with research. And that it will improve treatment for people in the future.
Please note this study will not affect any treatment you have nor will you gain any benefit.  
Who can enter
The following bullet points are a summary of the entry conditions for this study. Talk to your doctor or the study team if you are unsure about any of these. They will be able to advise you. 
Who can take part
You may be able to join this study if you are at least 16 years old and:
are going to have a scan or treatment using the MR-Linac
or
have had a scan or treatment using the MR-Linac
Who can't take part
You cannot join this study if you are not able to have an MRI scan. This could be because you:
are pregnant
are not able to be in small places (claustrophobia)
have metal in your body such as surgical clips
have an electronic device in your body such as a pacemaker
Trial design
This is an observation study. It is an international study. The team need 6,000 people worldwide to join with 800 people from the UK.
The team will look at your medical records to find out information about:
your treatment using the MR-Linac
your scan using the MR-Linac
your health and clinic appointments after your scan or treatment
personal information such as your age
All the information the team collect is confidential and anonymous.
Hospital visits
There are no extra hospital visits if you join the study.
Side effects
How to join a clinical trial
Please note: In order to join a trial you will need to discuss it with your doctor, unless otherwise specified.
Please note - unless we state otherwise in the summary, you need to talk to your doctor about joining a trial.
Chief Investigator
Professor Ananya Choudhury
Supported by
The Christie NHS Foundation Trust
If you have questions about the trial please contact our cancer information nurses
Freephone 0808 800 4040
CRUK internal database number:
Please note - unless we state otherwise in the summary, you need to talk to your doctor about joining a trial.
Cara took part in a clinical trial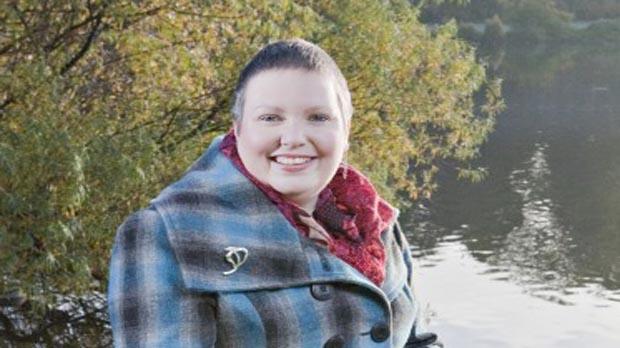 "I am glad that taking part in a trial might help others on their own cancer journey."