A study to develop standards for anal cancer trials (CORMAC study)
This study was for people who had treatment or were having treatment for anal cancer.
It was part of a project looking at improving anal cancer studies.
More about this trial
Treatment for anal cancer can cause short and long term side effects. These side effects can affect your quality of life

.
Studies for new treatments should tell doctors how well a treatment works. They should also tell them how side effects impact on things such as your quality life. In the past, trials in anal cancer used different ways to measure the effects of treatment. This makes it difficult to compare the results and reach any conclusions. This study is trying to tackle this problem.
The CORMAC study was in 3 parts. 
In the first part researchers interviewed people with anal cancer. They asked about their thoughts and feelings of their experience of anal cancer. They also asked what was important to them in terms of their treatment and side effects. These are called treatment outcomes.
Using these responses, the researchers created a core outcome set. This is a set of measures (standards) that hopefully all trials in anal cancer will use in the future. 
This should mean that there is greater consistency over the way treatment outcomes are measured and reported.
In the second part, the researchers asked a number of people with anal cancer to fill in surveys. They were given a list of outcomes and were asked to rate how important the outcomes were. A group of health professionals also took part. 
In the third part, people who had taken part in the interviews and surveys (both people who had anal cancer and health professionals) were brought together to discuss the results face to face and agree a final 'core' set of outcomes.
The aim of this was to reach some agreement on these core outcomes and find out which outcomes to use in future trials. 
Summary of results
Patients and healthcare professionals reached an agreement on the core treatment outcomes to be used for studies in anal cancer. 
This study was open from February 2016 to May 2017.
These results were published in 2018.
About this study
In the 1st part of this study researchers interviewed people with anal cancer. They used their answers to make a list of treatment outcomes that were considered to be important.    
In the 2nd part people completed 2 online surveys. The surveys asked people to vote on the importance of each treatment outcome.
182 people worldwide completed the 1st survey:
73 were patients
109 were healthcare professionals
Of the 182 people from the 1st survey, 149 people completed the 2nd survey:
55 people were patients
94 were healthcare professionals
People taking part in the 2nd survey were shown the results of the 1st survey. They were asked to consider these results and then vote again for the importance of each treatment outcome again.   
People who completed both surveys were then asked to come to a consensus meeting. Only 6 patients agreed to take part in the meetings, so the team also invited patients who took part in the interviews to join the meeting. At the meeting there were:
13 patients 
23 healthcare professionals
Together the patients and healthcare professionals discussed and considered the results of the previous surveys. They then voted again on which outcomes should be included in the final list of treatment outcomes. 
Results
100 treatment outcomes were identified from the previous studies and from the interviews in part 1. 
Of these 100, 73 outcomes were in the 1st survey. At the end of this survey people could suggest additional treatment outcomes. 30 additional outcomes were suggested. Of these, 5 outcomes were added for the 2nd survey. 
In the 2nd survey people voted which of the 78 outcomes to include and which to exclude in the core outcomes. 
During the discussions it was noted that the various outcomes regarding sexual function would have a different level of importance for different people. It was decided that these outcomes would be grouped together in 1 core outcome called sexual function.  
In the final list there were 19 core treatment outcomes. These were grouped under 5 headings (domains).  
Final core outcome list (CORMAC core outcome set)
Disease activity
Treatment response
Local failure
Regional failure
Distance failure
Disease progression
Salvage surgery
Survival
Overall survival 
Cancer-specific survival
Disease-free survival
Metastatic-free survival
Progression-free survival
Toxicity
Anal incontinence
Faecal urgency
Pelvic fistula
Colostomy or ileostomy
Skin loss
Life impact
Physical function
Sexual function
Health-related quality of life
Conclusion
The CORMAC core outcome set will help researchers to design, conduct and report on trials for anal cancer. 
In the future, the researchers hope that the CORMAC core outcome set will help make it easier to compare research studies. So that they can make firmer conclusions about the effects of treatments on anal cancer patients.
Where this information comes from
We have based this summary on information from the research team. The information they sent us has been reviewed by independent specialists (
peer reviewed

) and published in a medical journal. The figures we quote above were provided by the trial team who did the research. We have not analysed the data ourselves.
How to join a clinical trial
Please note: In order to join a trial you will need to discuss it with your doctor, unless otherwise specified.
Please note - unless we state otherwise in the summary, you need to talk to your doctor about joining a trial.
Supported by
NIHR Clinical Research Network:  Cancer
University of Manchester
CRUK internal database number:
Please note - unless we state otherwise in the summary, you need to talk to your doctor about joining a trial.
Charlie took part in a trial to try new treatments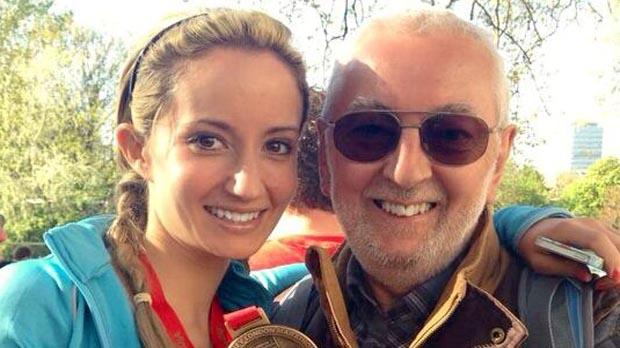 "I think it's really important that people keep signing up to these type of trials to push research forward."