A study to see if using a feeding tube at home after surgery for food pipe or stomach cancer helps recovery
This study looked into continuing to use a feeding tube into the small bowel for 6 weeks after major surgery to treat stomach cancer or food pipe cancer.
More about this trial
If you have cancer of the food pipe or cancer of the stomach, and have major surgery to treat this, you are likely to be fed afterwards through a tube into your small bowel. This is so your body can get the nutrition it needs until it is safe for you to eat and drink again. This type of feeding tube is called a jejunostomy.
This tube usually stays in place until you see your specialist about 4 to 6 weeks after your surgery. You stop using it before you leave hospital to help you get back to normal as quickly as possible. But it is common for people to lose weight while they are recovering from surgery and it takes time to adjust to a change in eating patterns.
Researchers in this study looked at continuing jejunostomy tube feeds for 6 weeks at home.
The aims of this study were to find out if
Having tube feeds at home stops weight loss
Having tube feeding at home is possible and what patients and their carers thought about it.
It is possible to design a larger, national study
Summary of results
The study team found that continuing tube feeding at home was safe, possible and acceptable to patients and their carers.
54 people took part in this randomised study. After going home from hospital,
26 had nightly feeds through the tube for 6 weeks.
28 had a feeding tube in place but didn't have feeds. This is usual care for this group of patients. Doctors call this the control group.
At the end of the 6 weeks and again at 3 months and 6 months the researchers looked at
How much everyone weighed
Body mass index
Upper arm measurements and how strong peoples grip was
They had the results for 41 people. The researchers found that
At 6 weeks, people in the control group had lost on average 3.9kg more than people in the tube feeding group
At 3 months and 6 months people in the tube feeding group stayed the same weight and weighed more than people in the control group
At 6 weeks, 3 months and 6 months, people in the tube feeding group had bigger upper arm measurements and better grip strength than the control group
The study team interviewed 15 people who took part in the study. The main findings from the interviews were that most people
Coped well with having tube feeding at home
Thought tube feeding was useful
Looked after the area where the tube goes into the tummy (stoma) well
Followed the feeding routine correctly
Although in some cases having a tube was troublesome and disrupted sleep.
The study team concluded that tube feeding at home helped people to put on weight after surgery for food pipe or stomach cancer. But they suggest that for home feeding to become part of usual care, it needs to be looked at in a larger study to find out more about cost.
We have based this summary on information from the research team. The information they sent us has been reviewed by independent specialists (peer reviewed

) and published in a medical journal. The figures we quote above were provided by the study team who did the research. We have not analysed the data ourselves.
How to join a clinical trial
Please note: In order to join a trial you will need to discuss it with your doctor, unless otherwise specified.
Please note - unless we state otherwise in the summary, you need to talk to your doctor about joining a trial.
Chief Investigator
Mr David Bowrey
Miss Melanie Baker
Supported by
NIHR Clinical Research Network: Cancer
NIHR Research for Patient Benefit (RfPB) Programme
University Hospitals of Leicester NHS Trust
CRUK internal database number:
Please note - unless we state otherwise in the summary, you need to talk to your doctor about joining a trial.
Charlie took part in a trial to try new treatments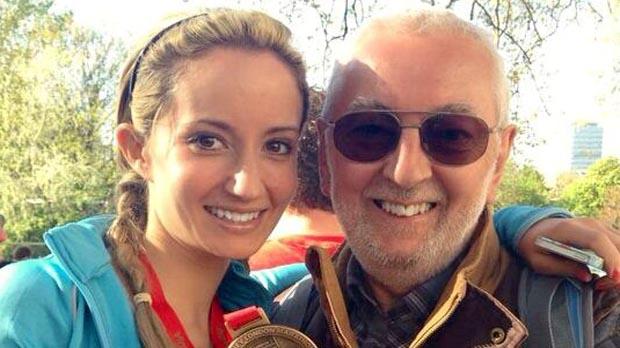 "I think it's really important that people keep signing up to these type of trials to push research forward."