A study of zoledronic acid for early breast cancer (ZOLMENO study)
Please note - this trial is no longer recruiting patients. We hope to add results when they are available.
This study is looking at how zoledronic acid works in women with early breast cancer. And why it seems to only help women who have been through the menopause.
More about this trial
Bisphosphonates are drugs that make bones stronger. Some women have them as part of their breast cancer treatment to prevent bone damage. You might have a type of bisphosphonate drug called zoledronic acid. 
Early research shows that if a woman has zoledronic acid then her cancer is less likely to come back or spread to the bones. But this benefit is only seen in women who have been through the menopause. And not in women who haven't. 
Researchers don't know exactly why this is. They think it has something to do with changing hormone levels that happen after the menopause. But they don't know for sure. So, they want to find out more. 
In this study, they are looking at the changes that zoledronic acid causes in blood and cancer cells. They hope this information will help to predict who will benefit most from zoledronic acid.
The aim of this study is to find out how and why zoledronic acid works in women with breast cancer. 
Please note, taking part in this study might not benefit you directly. But it might help people with early breast cancer in the future.
Who can enter
The following bullet points list the
entry conditions
for this study. Talk to your doctor or the study team if you are unsure about any of these. They will be able to advise you. 
Who can take part
You can take part if 1 of the following apply. 
You are between 40 and 54 years old, have regular periods and you don't take the pill (oral contraceptives) or hormone therapy (HRT)
or
You are 55 years old or older and you have been through the menopause
And the following must also apply. 
You:
have breast cancer that hasn't spread further than lymph nodes under the arm (early breast cancer)
have cancer that measures more than 1 cm across
have surgery planned as the first treatment for breast cancer
are well enough to be up and about for at least half the day (performance status 0,1 or 2)
have satisfactory blood test results  
Who can't take part
You cannot join this study if any of these apply. 
You:
have had any other cancer in the past apart from non melanoma skin cancer or very early bladder cancer 
have a problem with your bone marrow
have had zoledronic acid or any other bisphosphonate drug in the past 
are using hormone replacement therapy (HRT), you use contraceptives including the pill or implants or you have had depo injections in the last 30 days 
have or have had jaw damage called osteonecrosis
have or have had recent dental or jaw surgery or have this planned 
are pregnant or breastfeeding
have any other medical condition or mental health problem that the study team think would affect you taking part
Trial design
This is a
phase 2 study
. The researchers need 80 women to take part. This includes:
40 women who have been through the menopause 
40 women who haven't 
It is a
randomised study
. You are put into 1 of 2 groups by a computer. Neither you nor your doctor can decide which group you are in. 
You have 1 of the following:
a dose of zoledronic acid 1 week before surgery (Group A)
a dose of zoledronic acid 3 weeks after surgery (Group B)
This is in addition to any bisphosphonates you may have as part of your usual care.
You have zoledronic acid as a
drip into a vein
. It takes 15 minutes. You'll have it in the day unit at the hospital.
You have your surgery in the same way as if you weren't taking part in this study.
Blood samples for research
You give some extra blood samples during treatment. You give the samples at specific times and the study team will give you more information about this.
Bone marrow sample for research
You'll also give a
bone marrow sample
during your planned surgery. The doctor will take the sample while you are asleep under a general anaesthetic. Taking the sample involves:
using a syringe to remove some cells from your bone marrow
removing a small piece of the marrow
They'll take both samples from the back of your hip bone.
The researchers will ask you to give an extra sample of bone marrow either before or after having zoledronic acid. But you don't have to agree to this if you don't want to. You can still take part in the study.
They plan to use the samples to see how zoledronic acid works. 
Hospital visits
You'll see a doctor and have some blood tests before you join the study. 
You have 3 to 4 extra visits if you join this study. Where possible you have them on the day of your routine visits. 
At each visit, you'll have a check up and blood tests.
Side effects
raised temperature
bone, joint or muscle aches
headaches
sore or itchy eyes
stomach upset such as feeling or being sick, or diarrhoea
How to join a clinical trial
Please note: In order to join a trial you will need to discuss it with your doctor, unless otherwise specified.
Please note - unless we state otherwise in the summary, you need to talk to your doctor about joining a trial.
Supported by
Yorkshire Cancer Research
Weston Park Cancer Charity
University of Sheffield
Sheffield Teaching Hospitals NHS Foundation Trust
CRUK internal database number:
Please note - unless we state otherwise in the summary, you need to talk to your doctor about joining a trial.
Caroline took part in a clinical trial for breast cancer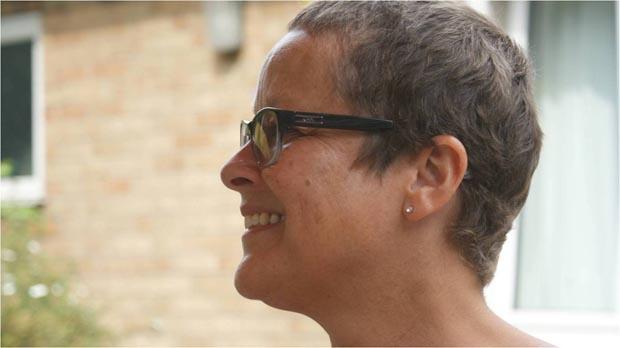 "I had treatment last year and I want to give something back."