A study of Rhenium Skin Cancer Therapy for non melanoma skin cancer (EPIC)
Please note - this trial is no longer recruiting patients. We hope to add results when they are available.
This study is looking at a type of personal radiotherapy called Rhenium Skin Cancer Therapy (SCT) for non melanoma skin cancer. 
It is open to people with early stage basal cell carcinoma (BSC) and squamous cell carcinoma (SCC). 
More about this trial
Doctors can treat non melanoma skin cancer with surgery or radiotherapy. 
Rhenium SCT is a type of radiotherapy that does not come into contact with the skin. Rhenium SCT is a paste with radioactive

 particles in it. The doctor puts the paste on a small piece of foil that covers the skin cancer.  
In Europe doctors use Rhenium SCT to treat non melanoma skin cancer. And research so far has  shown that it works as well as surgery or radiotherapy but without the side effects. 
The aims of this study are to find out:
how well Rhenium SCT works
how it affects quality of life
what the skin looks like after treatment (cosmetic outcome)
more about the side effects
Who can enter
The following bullet points are a summary of the entry conditions for this study. Talk to your doctor or the study team if you are unsure about any of these. They will be able to advise you. 
Who can take part
You may be able to join this study if all of these apply.
You have a basal cell carcinoma or a squamous cell carcinoma that is 4cm or less across (stage 1 or stage 2).
Your cancer is less than 3mm deep. Your doctor will know this. 
You are willing to use reliable contraception before, during treatment and for a while after. This is if there is any chance you or your partner could become pregnant. 
You are at least 18 years old.
You might also be able to join if you have decided not to have surgery or radiotherapy to treat your skin cancer.  
Who can't take part
You cannot join this study if any of these apply. You:
have cancer that has spread to your lymph nodes
have cancer in the corner of your eye next to your nose, on the edges of your upper and lower eyelid or on your lips  
have had surgery or radiotherapy 
are able to have surgery to remove the cancer
have had laser therapy  to the cancer 
have cancer that is affecting the nerves, bones or has spread into the nearby blood vessels or your lymphatic system
are having systemic treatment  for malignant melanoma
are having ongoing treatment for cancer or treatment within the 4 weeks before going into the study
might have skin cancer that has spread to another part of the body
have lupus, scleroderma, basal cell naevus syndrome, xeroderma, vitiligo or albinism 
have any other medical condition or mental health problem that could affect you taking part
are pregnant or breastfeeding      
Trial design
This is an international phase 4 trial. The team need 210 people worldwide to join with 30 people from the UK.
Everyone has Rhenium Skin Cancer Therapy (Rhenium SCT). It comes as a paste. You have 1 treatment. You go to the hospital's outpatients department to have it. 
The doctor places a small piece of foil over the cancer. The doctor puts the Rhenium SCT paste on to the foil. 
Depending on where your cancer is you either lie down or sit to have the treatment. You need to be comfortable as you must not touch the treatment area during the time it takes to work. This could be between a few minutes and 3 hours. The average time it takes to work is 1 hour. 
After treatment your skin is not radioactive as the paste does not come into contact with the skin. And no further radiation will come from the treatment area. So you are free to go home after without any problems. Your doctor gives you information about how to look after the treated area. 
Trial app 
The team will ask you to download a trial application (app) on to your phone. You use this to take photos of the treated cancers and to fill in questionnaires. 
The app only collects information and details connected to the trial. It will not access any other service on your phone such as your current location. 
The app is secure and confidential. The team store the information from the app in a secure place.
The team will explain the app and show you how to use it. 
You take phots of the treated areas a number of times during the trial. 
You fill in the questionnaires a number of times during the trial. The questions ask about:
what you are able to do 
your general health
how comfortable you found the treatment
how you feel about the outcome of the treatment
These are quality of life questionnaires. 
If you don't have a smart phone or don't want to download the app you can still take part in the trial. 
Hospital visits
You see the doctor before taking part. This is talk to you about the trial and to see if you are able to join. 
About a week later you have the Rhenium SCT. 
After treatment you see the doctor at:
2 weeks
3 months
6 months 
1 year
2 years
A member of the team calls you a month after treatment to see how you are and to ask about side effects. 
Side effects
The trial team monitor you during treatment and afterwards. Contact your advice line or tell your doctor or nurse if any side effects are bad or not getting better. 
Doctors in Europe already use Rhenium SCT to treat skin cancer and it is a safe treatment. However as with all treatments there might be side effects. 
 
Immediately after treatment the area might be slightly red. This reddening might get worse in the next few days. There might be a discharge of clear to yellow fluid (serum) and a scab will form. This is the healing process of the skin. The reddening of the skin slowly fades. This can take about 1 to 3 months. 
The skin will end up looking paler and firmer than the skin that wasn't treated. 
And it will burn in the sun more easily. So you should protect it from the sun when you go out. You need to do this for about 4 to 6 weeks after treatment. 
Skin side effects where you have had Rhenium SCT include:
swelling
bleeding 
hair loss
infection
death of the skin and scarring
Other general side effects might include:
feeling or being sick
tiredness
Rhenium SCT is a radioactive treatment. As such it is possible that it might cause damage to the skin . But the amount of radiation in Rhenium SCT is very small and does not touch the treated skin cancer. So the chances of these happening are very small. 
Your doctor will talk to you about the possible side effects before you decide to join the trial. 
How to join a clinical trial
Please note: In order to join a trial you will need to discuss it with your doctor, unless otherwise specified.
Please note - unless we state otherwise in the summary, you need to talk to your doctor about joining a trial.
Chief Investigator
Dr Nicola Mulholland 
Dr Saqib Bashir
If you have questions about the trial please contact our cancer information nurses
Freephone 0808 800 4040
CRUK internal database number:
Please note - unless we state otherwise in the summary, you need to talk to your doctor about joining a trial.
Cara took part in a clinical trial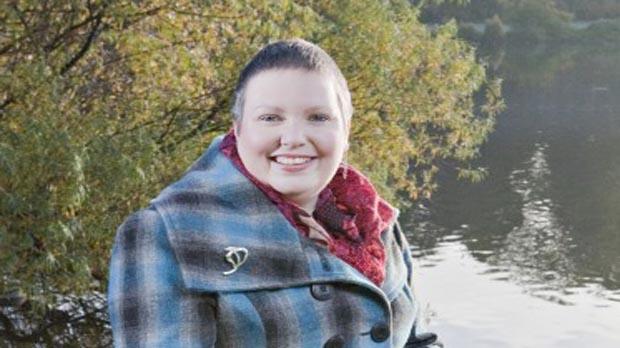 "I am glad that taking part in a trial might help others on their own cancer journey."