A study of MRI scans and tissue samples to learn more about letrozole for breast cancer (BARONET)
Please note - this trial is no longer recruiting patients. We hope to add results when they are available.
This study is to see if MRI scans and tissue samples can help predict whether the hormone drug letrozole will work for women with breast cancer.
The study is for women due to start letrozole before their surgery for breast cancer.
More about this trial
Surgery is one of the usual treatments for breast cancer. You might also have a hormone treatment such as letrozole if you have been through the menopause. You have it before surgery to shrink the tumour enough for the surgeon to remove it. Many women continue to have letrozole after surgery for several years to reduce the chance of the cancer coming back.
In a small number of women, having letrozole after surgery doesn't work and the cancer comes back. The researchers in this study would like to understand why this happens.
At the moment, it isn't possible to predict who will benefit from letrozole and who won't. So, researchers want to find ways to predict this. They plan to use detailed MRI scans, different types of ultrasound scans and tissue samples (biopsies) to do this.
The aim of the study is to find out who doesn't benefit from letrozole and why. Knowing this in advance, means doctors can avoid giving women unnecessary treatment that doesn't work.
Please note – you might not benefit from taking part in this study. But researchers hope it might improve treatment for women with breast cancer in the future.
Who can enter
The following bullet points list the entry conditions for this study. Talk to your doctor or the study team if you are unsure about any of these. They will be able to advise you.
Who can take part
You may be able to join this study if all of the following apply:
you have invasive breast cancer, that may have spread to nearby lymph nodes but not to other parts of the body (stage T1-T4, N0-N2)
you have breast cancer that is oestrogen receptive positive (ER positive)
you have been through the menopause
you have agreed with your doctors to start hormone therapy before your surgery for breast cancer
there are suitable tissue samples available from when you were first diagnosed for the study team to do some tests on
are well enough to have breast cancer surgery
Who can't take part
You cannot join this study if any of these apply.
You:
aren't well enough to have surgery due to other medical conditions
can't have an MRI scan for any reason
are already taking hormone therapy or you were taking it when the doctors took tissue samples when you were first diagnosed
Trial design
The study team hope that 30 people will take part in this study. This study is for women having treatment at Ninewells Hospital and Perth Royal Infirmary in Tayside, Scotland.
The study involves having a:
detailed MRI scan of your breasts when you join
2nd MRI scan of your breasts before surgery
mammogram of your unaffected breast before surgery
The MRI scans take about 60 minutes.
You go to the breast clinic for a check up every 3 months as part of your routine care. At each appointment, you have an ultrasound of the breast. This helps the doctor to work out the best time to have your surgery.
Research samples
When you were first diagnosed, you agreed to give extra tissue samples (biopsies) for research. The study team will ask to look at these samples to work out if there are any features that can predict why treatment works for some women and not for others.
They will also ask to take a small tissue samples from the part of your breast the surgeon removes.
Hospital visits
You have 2 extra hospital visits to have the scans and mammogram.
Side effects
You shouldn't have any additional side effects if you take part in this study. You have an injection of contrast dye when you have an MRI. You might have an allergic reaction to this, but that is very rare.
There is a small chance that having the extra scans means the doctor might find something new about your condition. For example, the detailed scans might find areas of cancer the doctor couldn't see on a mammogram. The doctors will talk to you about this. It might mean you have a different operation to the one originally planned.
How to join a clinical trial
Please note: In order to join a trial you will need to discuss it with your doctor, unless otherwise specified.
Please note - unless we state otherwise in the summary, you need to talk to your doctor about joining a trial.
Supported by
NHS Tayside
Tenovus Scotland
University of Dundee
CRUK internal database number:
Please note - unless we state otherwise in the summary, you need to talk to your doctor about joining a trial.
Caroline took part in a clinical trial for breast cancer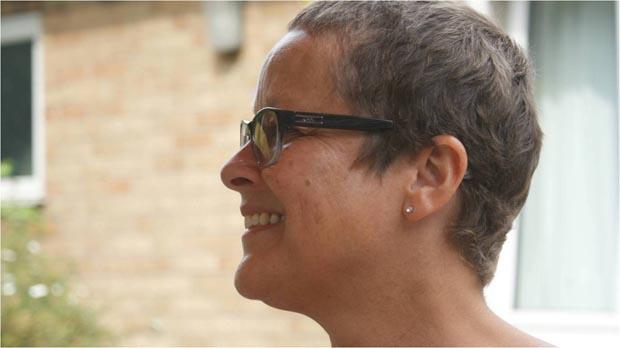 "I had treatment last year and I want to give something back."