A study of INCB050465 for a type of non-Hodgkin lymphoma called marginal zone lymphoma (CITADEL 204)
Please note - this trial is no longer recruiting patients. We hope to add results when they are available.
This study is looking at INCB050465 for marginal zone lymphoma that has come back or treatment has stopped working. 
More about this trial
Certain types of non-Hodgkin lymphoma are slow growing. They are called low grade or indolent lymphoma. This study is for people with a type of low grade lymphoma called
marginal zone lymphoma
.
One of the usual treatments for marginal zone lymphoma includes a targeted drug called rituximab, or a combination of chemotherapy and rituximab. You might also have other types of targeted drugs such as ibrutinib if your lymphoma comes back or treatment stops working. 
Doctors are looking for ways to improve treatment for marginal zone lymphoma. In this study, they are looking at a new drug called INCB050465.
INCB050465 is a type of targeted drug called a
cancer growth blocker
. It stops signals that cancer cells use to divide and grow. 
The aims of the study are to:
find out how well treatment works
learn more about the side effects
Who can enter
The following bullet points list the
entry conditions
for this study. Talk to your doctor or the study team if you are unsure about any of these. They will be able to advise you. 
Who can take part
You may be able to join this study if all of the following apply
you have marginal zone lymphoma
you have lymphoma that can be measured on a scan unless you have lymphoma in your bone marrow
you have had 1 or more different types of treatment that included a rituximab and the most recent treatment didn't work
there is a sample of tissue available or you are willing to give a new tissue sample (biopsy)
you are well enough to be up and about for at least half the day (performance status 0, 1 or 2)
you have satisfactory blood test results
you are willing to use reliable contraception during treatment and for 90 days afterwards if there is any chance you or your partner could become pregnant
you are at least 18 years old  
Who can't take part
You cannot join this study if any of these apply.
Cancer related 
You:
are already having treatment for lymphoma
have lymphoma that has changed from low grade to a faster growing high grade lymphoma
have lymphoma in your brain and spinal cord or in the tissues surrounding the brain
have had a drug called idelalisib or treatment with a similar drug
have had monoclonal antibody treatment such as rituximab in the last 10 weeks, chemotherapy drugs called nitrosoureas or mitomycin C in the last 6 weeks, immunotherapy in the last 4 weeks, radiotherapy in the last 3 weeks, ibrutinib in the last 3 days or a drug as part of an experimental treatment in the last 2 weeks
have had a stem cell transplant with someone else's cells in the last 6 months or a transplant with your own cells in the last 3 months
have graft versus host disease that is active and causing symptoms
have side effects that haven't gone away apart from stable side effects such as pins and needles in your hands or feet (peripheral neuropathy)
have had any other cancer in the last 3 years apart from basal cell skin cancer or squamous cell skin cancer, superficial bladder cancer, early, prostate cancer, CIS of the cervix or any other early cancer that have been successfully treated 
Medical conditions 
You:
have a problem with your heart such as a heart attack, angina that isn't controlled, any other heart problem in the last 6 months or you have an abnormal heart rhythm or congestive heart failure
have an abnormal heart trace or you have a heart condition called QTc prolongation
take medicines that affect enzymes called CYP3A
have a problem with your liver such as hepatitis B or hepatitis C
have complications from major surgery
have had treatment that dampens down the immune system in the 28 days before starting study treatment
have had a stroke or bleed into the brain within 6 months of starting study treatment
have a long term or active infection and you need treatment to the whole body
are going to have a live vaccination within 30 days of starting study treatment
have HIV
can't swallow medication or absorb it, you have had part or all of your stomach removed, or you have a blockage in your bowel
have any other serious medical condition or mental health problem that the study team think would affect you taking part 
Other 
You:
have had a severe reaction to INCB05046 or you are sensitive to it
are pregnant or breastfeeding
Trial design
This is a
phase 2 study
. The researchers hope about 120 people will take part. 
Everyone has INCB050465. It is a tablet. There 2 different groups as the study team are testing 2 doses of INCB050465. The group you are put into depends on previous treatment you've had. 
Group A
You have INCB050465:
once a day for 8 weeks
and then once a week at the same dose for the rest of the study 
Group B 
You have INCB050465:
once a day for 8 weeks
and then once a week at a lower dose for the rest of the study
You have treatment for as long as it is working, and the side effects aren't too bad.
Samples for research 
The researchers will ask for samples of your cancer that doctors took when you had a previous biopsy.  
You also give some extra blood samples. Where possible, you have these at the same time as your routine blood tests. 
The researchers plan to look at:
gene changes (mutations)
substances called biomarkers to help work out why treatment might work for some people and not for others 
They might also ask you to:
give more tissue samples
give a sample of poo to check for side effects that affect the bowel
You don't have to give these samples if you don't want to. You can still take part in the study.
The researchers will ask to keep any leftover samples for future research.  
Quality of life 
The study team will ask you to fill out a questionnaire before you start treatment and at set times during treatment. The questionnaire will ask about side effects and how you've been feeling. This is called a quality of life study. 
Hospital visits
You see a doctor and have some tests before you can take part in the study. The tests include:
You might also have a
bone marrow test
or give a new tissue sample from an affected lymph node.
You go to the hospital once a month to see the study team for a check up. You have a CT scan every:
2 months for 6 months
and then every 3 months
You go to hospital for a check up a month after you finish treatment. 
Follow up
When you finish treatment, the study team will follow you up every 3 months for up to 2 years to see how you are getting on.
Side effects
As INCB050465 is a new drug, there may be side effects we don't know about yet. The study team will monitor you during the time you have treatment and you'll have a phone number to call them if you are worried about anything.
So far, the most common side effects include:
cough
an increased risk of infection
dizziness
low levels of a mineral in the body called potassium 
INCB050465 can make your skin more sensitive to the sun. The study team recommend that you apply sunscreen, cover up and avoid long periods out in the sun. 
You are also at risk of developing pneumonia if you take INCB050465. The study team will give you medication to reduce this risk. You take it when you start having INCB050465 and for 2 to 6 months after stopping. The study team can tell you more about this.
The study doctors will explain all the possible side effects before you join the study.
How to join a clinical trial
Please note: In order to join a trial you will need to discuss it with your doctor, unless otherwise specified.
Please note - unless we state otherwise in the summary, you need to talk to your doctor about joining a trial.
CRUK internal database number:
Please note - unless we state otherwise in the summary, you need to talk to your doctor about joining a trial.
Cara took part in a clinical trial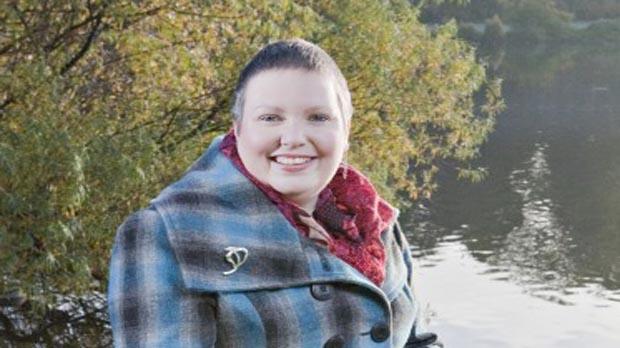 "I am glad that taking part in a trial might help others on their own cancer journey."