A study of asciminib or bosutinib for chronic myeloid leukaemia
Please note - this trial is no longer recruiting patients. We hope to add results when they are available.
Cancer type:
Chronic myeloid leukaemia (CML)
This study is comparing a new drug called asciminib with bosutinib for chronic myeloid leukaemia (CML).
It is for people who have had already treatment with 2 or more drugs such as imatinib, dasatinib or nilotinib.
More about this trial
Doctors often treat CML with targeted cancer drugs such as imatinib or nilotinib. These are a type of cancer growth blocker called tyrosine kinase inhibitors (TKI's). They stop signals that cancer cells use to divide and grow. But sometimes they stop working or the treatment may not be tolerated very well.
If this happens you might then have a newer type of tyrosine kinase inhibitor called bosutinib. But doctors are always looking for ways to improve treatment. In this study, they are looking at a new drug called asciminib (ABL001).
Asciminib is also a type of tyrosine kinase inhibitor. But it works in a slightly different way. Doctors think that asciminib may improve treatment. But they aren't sure, so want to find out more.
The aims of the study are to:
find out if bosutinib or asciminib works best
learn more about the side effects of asciminib
find out more about what happens to asciminib in the body
Who can enter
The following bullet points list the key entry conditions for this study. Talk to your doctor or the study team if you are unsure about any of these. Or want to know more on the full entry conditions. They will be able to advise you.
Who can take part
You may be able to join this study if all of the following apply.
You:
have blood tests that show your chronic myeloid leukaemia is in the chronic phase
have had treatment with at least 2 different types of tyrosine inhibitors such as imatinib, nilotinib, dasatinib or ponatinib
had to stop having your last tyrosine kinase inhibitor because it stopped working or it caused side effects that you could not tolerate
are well enough to be up and about for at least half the day (performance status 0, 1 or 2)
have satisfactory blood test results
are willing to use reliable contraception during and after treatment for a defined period as discussed with your doctor
are willing not to eat grapefruit, Seville oranges or products that contain their juice
are at least 18 years old
Who can't take part
You cannot join this study if any of these apply.
You:
do not have CML in chronic phase or you have CML that got worse and became stable again after treatment (this is the second time that your CML has been in the chronic phase)
have had tests in the past that show there is an unusual specific change (mutation) to the genes in your leukaemia cells
have had or are planning to have a stem cell or bone marrow transplant using someone else's cells
have taken part in another clinical trial with an experimental treatment in the last 30 days or the experimental treatment you had hasn't completely cleared your body
have a history of or have a severe and/or uncontrolled medical condition such heart diseases, diabetes, inflammation of the pancreas, stomach problems or other conditions that the study team think would affect you taking part
are taking a medication that affects body substances called CYP enzymes and you cannot stop taking at least 1 week before starting study treatment
are allergic or sensitive to asciminib, bosutinib or anything they contain
have had another cancer in the last 3 years apart from basal cell skin cancer or a carcinoma in situ that was successfully treated
have a known history of HIV
have a known history of hepatitis B,or hepatitis C
are not able to use reliable highly effective contraception during and after treatment for a defined period as discussed with your doctor
are pregnant or breastfeeding
Trial design
This phase 3 study is taking place worldwide. The study team need 222 people to join.
It is a randomised study. You are put into treatment groups by a computer. Neither you nor your doctor will be able to decide which group you are in. But you will know which treatment you are having.
You are two times more likely to have asciminib than bosutinib.
Bosutinib and asciminib are tablets. You take asciminib twice a day, everyday on an empty stomach.
You take bosutinib once a day, everyday with food.
You might start having asciminib if you take bosutinib and it stops working. 
You have treatment for up to 2 years for as long as it is working and you can tolerate it. You stop treatment if it isn't working or you are not tolerating the treatment. Your doctor will talk to you about other treatment options.
Quality of life
The study team will ask you to fill out a questionnaire before you start treatment and at set times during treatment. The questionnaire asks about side effects and how you've been feeling. This is called a quality of life study.
Samples for research
The researchers will ask for a sample of your bone marrow. They will also ask to take some extra blood samples. Where possible, you have these at the same time as your routine blood tests.
They plan to look at:
gene changes (mutations)
substances called biomarkers to help work out why treatment might work for some people and not for others
what happens to the drugs in the body (pharmacokinetics)
Hospital visits
You'll see a doctor and have some tests before you start treatment. The tests include:
blood tests
physical examination
heart trace (ECG)
heart scan (echocardiogram)
a test to see how well your lungs work
You take your treatment at home. You see the doctor for a check up:
every week for the first 2 visits
at week 4
every 2 weeks for up to 4 months
once a month for up 2 years
then every 3 months
The study doctor will phone you a month after treatment finishes to see how you are getting on. They will continue to follow you up every 3 months for up to 5 years.
Side effects
As asciminib is a new drug, there might be some side effects we don't know about yet. The study team will monitor you during the time you have treatment and you'll have a phone number to call if you are worried about anything.
The most common side effects of asciminib we know about from early studies so far include:
tummy (abdominal pain) or discomfort
tiredness (fatigue)
joint or bone pain
colds
cough or shortness of breath
weight gain
ear pain

chest pain not caused by the heart

an increased risk of bleeding

inflammation of the pancreas

an increased risk of infection 
The most common side effects of bosutinib include:
kidney problems
dizziness
joint pain
back pain
headaches
being or being sick
tiredness (fatigue)
skin rash
loss of appetite
high temperatures (fever)
an increased risk of bleeding
diarrhoea
tummy (abdominal) pain
an increased risk of infection
chest infections, coughs and colds
difficulty breathing
The study doctor will talk to you about all the side effects of treatment. We have more information about bosutinib.
How to join a clinical trial
Please note: In order to join a trial you will need to discuss it with your doctor, unless otherwise specified.
Please note - unless we state otherwise in the summary, you need to talk to your doctor about joining a trial.
If you have questions about the trial please contact our cancer information nurses
Freephone 0808 800 4040
CRUK internal database number:
Please note - unless we state otherwise in the summary, you need to talk to your doctor about joining a trial.
Around 1 in 5 people take part in clinical trials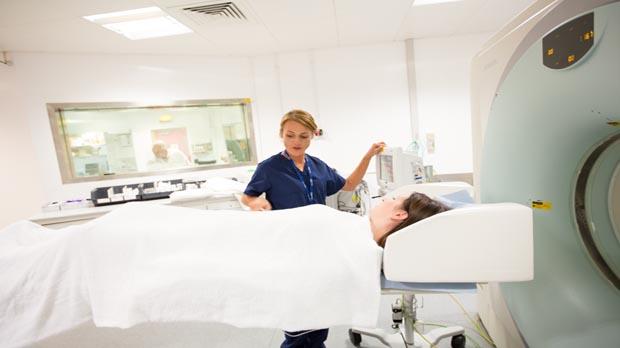 Around 1 in 5 people diagnosed with cancer in the UK take part in a clinical trial.