A study measuring doxorubicin blood levels in children and young people having treatment for solid tumours and leukaemia (The EPOC Study)
Coronavirus (COVID-19)
We know that this is an especially worrying time for people with cancer and their family and friends. We have separate information about coronavirus and cancer. Please read that information alongside this page. We will update that information as guidance changes.
Cancer type:
Acute lymphoblastic leukaemia (ALL)
This study looked at blood levels of the chemotherapy drug doxorubicin in children and young people having treatment as part of a clinical trial.
More about this trial
This study was for children and young people up to and including the age of 17. We use the term 'you' in this summary, but if you are a parent, we are referring to your child.
Doxorubicin has been a treatment for children's cancer for many years. We already know from research that people's bodies vary in how quickly they get rid of doxorubicin. The researchers in this study wanted to find out more about this.
They measured blood levels of doxorubicin in children and young people at various times after treatment. The aim of the study was to find out if age makes a difference to how well the body gets rid of doxorubicin.
Summary of results
This study recruited 101 children and young people with cancer from 4 European countries, including 21 people from the UK.
They had all been diagnosed with one of a number of different cancers including acute lymphoblastic leukaemia (ALL), soft tissue sarcoma, Ewing sarcoma, Wilms' tumour and neuroblastoma.
The people who took part were split into 2 groups depending on their age, and:
27 were less than 3 years old
74 were between 3 and 17 years old
Everyone taking part had blood samples taken during and after 2 doses of doxorubicin chemotherapy. The younger group had 5 blood samples taken each time. The older group had 8 samples taken each time. This was because younger children have less blood volume, but this did not affect the analysis of the results.
The research team measured the amount of doxorubicin in each sample, to work out how quickly they got rid of the doxorubicin from their body. The team found that older children and young adults cleared doxorubicin from their bodies more quickly than those less than 3 years old. The age of the child seemed to be important, even when the research team took their height and weight into account.
Doctors usually give younger children a lower dose of chemotherapy than they give to older children or adults. But different doctors use different measures of body size to decide the best dose to give. The team who ran this study hope that the new information will help doctors agree on a way to work out the best dose to give.
The research team also looked at the genes of those taking part, to see if genetic differences affected how their bodies got rid of doxorubicin. But they couldn't see any links between them.
The team concluded that this information should help doctors agree on the best dose of doxorubicin to give children of different ages. But they also suggest that more work needs to be done to find the best way to decide which dose to give very young children.
We have based this summary on information from the research team. The information they sent us has been reviewed by independent specialists (peer reviewed

) and published in a medical journal. The figures we quote above were provided by the trial team who did the research. We have not analysed the data ourselves.
How to join a clinical trial
Please note: In order to join a trial you will need to discuss it with your doctor, unless otherwise specified.
Please note - unless we state otherwise in the summary, you need to talk to your doctor about joining a trial.
Supported by
European Commission
Experimental Cancer Medicine Centre (ECMC)
NIHR Clinical Research Network: Cancer
The Newcastle upon Tyne Hospitals NHS Foundation Trust
Questions about cancer? Contact our information nurses
CRUK internal database number:
Please note - unless we state otherwise in the summary, you need to talk to your doctor about joining a trial.
Charlie took part in a trial to try new treatments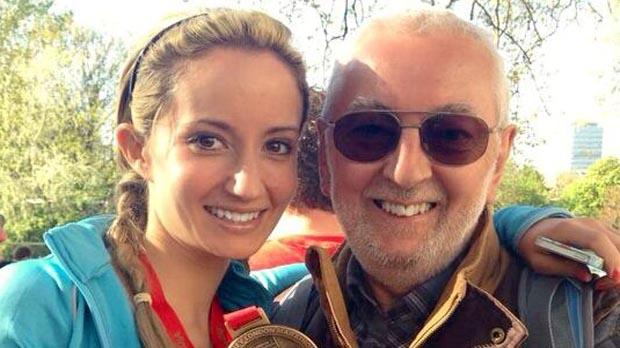 "I think it's really important that people keep signing up to these type of trials to push research forward."