A study looking at a walking programme during chemoradiotherapy for rectal cancer (REx)
Cancer type:
Bowel (colorectal) cancer
This study was to see if a walking programme helped people with rectal cancer. 
It was for people diagnosed with cancer of the rectum who were having chemotherapy and radiotherapy (chemoradiotherapy) before surgery.
The study was open for people to join between 2014 and 2016. These results were published in 2019.
More about this trial
Exercise can improve quality of life

 and reduce tiredness in people with cancer. Doctors advise people to keep as fit as possible during and after treatment.
In this study, researchers looked at a walking programme that people with rectal cancer could do from home while they were having chemoradiotherapy.
The aims of the study were to find out:
Summary of results
The trial team found that it is possible to do a walking programme for people with rectal cancer who were having chemoradiotherapy before surgery. 
About this study
This was a feasibility trial. 48 people joined the trial. 
It was a randomised trial. Everyone was put into 1 of 2 groups. Neither they nor their doctor chose which group they were in:
24 people did the walking programme
24 people had the standard care 
The walking programme
The least amount of time people did the walking programme was 13 weeks. People in the programme gradually increased their number of average daily steps. Or at least maintained their current number of steps.  
Everyone had a weekly diary that contained targets and material to encourage them. They also had a pedometer. This device recorded how many steps they did. 
After seeing these people at the start the trial team contacted them a further 8 times by phone. This was to:
see how they were getting on
set new stepping targets
encourage them
talk about any issues or problems
They were also encouraged to have a support person for example a spouse to help keep them motivated.  
Standard care
The trial team only contacted the people having standard care on 2 occasions. 
People in this group maintained their current level of physical activity. They were also offered a counselling session on exercise and an information pack. They didn't have to attend the session or take the pack if they didn't want to. 
Results of the trial 
Of the 78 people who were suitable to join the trial, 48 people did. The reasons for not joining included:
'too much going on'
being 'overwhelmed by their diagnosis'
A total of 8 people didn't complete the study. 
This was 6 from the walking programme group:
3 withdrew due to medical reasons
1 left the UK 
1 withdrew consent before starting the treatment
1 withdrew due to tiredness during the treatment
And the 2 from the standard care group:
1 withdrew for a medical reason
1 couldn't be contacted for the 2nd time
Everyone in both groups reported high levels of satisfaction with the trial. And they would recommend the programme to others.
Fewer people in the walking programme reported doing less steps as the trial went on than people in the standard care group. But the trial team couldn't say if this was a real difference or it happened by chance. 
Quality of life
Everyone filled in a few questionnaires before their chemoradiotherapy and after finishing it. The questions asked about:
how they were feeling
what symptoms or side effects they had
what they could do 
The team looked at the results. They found that:
no one reported being depressed
everyone had a reasonable quality of life
But they did report tiredness (fatigue) and embarrassment about their medical condition. 
Conclusion
This feasibility trial showed that:
people were willing to join this type of trial
few people dropped out during the trial
people in the trial were very satisfied with the processes of the trial
From this the trial team concluded that there was support to do a larger randomised trial. 
Where this information comes from    
We have based this summary on information from the research team. The information they sent us has been reviewed by independent specialists (peer reviewed

) and published in a medical journal. The figures we quote above were provided by the trial team who did the research. We have not analysed the data ourselves.
How to join a clinical trial
Please note: In order to join a trial you will need to discuss it with your doctor, unless otherwise specified.
Please note - unless we state otherwise in the summary, you need to talk to your doctor about joining a trial.
Supported by
Chief Scientist Office (CSO)
NHS Greater Glasgow and Clyde
CRUK internal database number:
Please note - unless we state otherwise in the summary, you need to talk to your doctor about joining a trial.
Charlie took part in a trial to try new treatments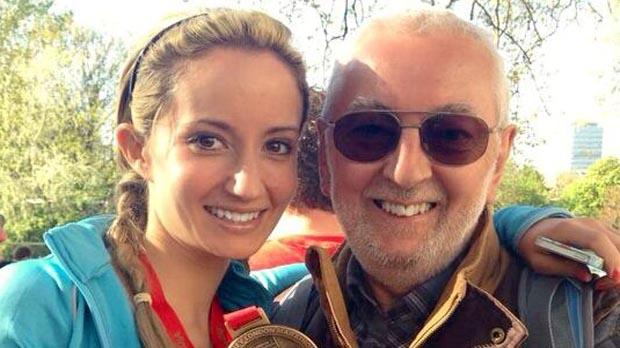 "I think it's really important that people keep signing up to these type of trials to push research forward."