A study looking at using bortezomib for myeloma after stem cell transplant (BCT)
Please note - this trial is no longer recruiting patients. We hope to add results when they are available.
This study is looking at bortezomib for people with myeloma after they have had a transplant of their own stem cells (autologous stem cell transplant

).
Doctors can treat myeloma with high dose chemotherapy

, followed by a transplant of the person's own stem cells. We know that people who have a good response to their transplant may stay free of myeloma for longer.   
Bortezomib is an anti cancer drug. We know from research that bortezomib can work well as a treatment for people with cancer.
The researchers think that people may have a better response to their stem cell transplant if they have bortezomib after it. If so, this may increase the amount of time they stay free of myeloma.
The aims of this trial are to find out
How safe and acceptable it is to give bortezomib after a stem cell transplant
If bortezomib can increase the amount of time people are free of myeloma
How bortezomib affects quality of life
If bortezomib can improve bone health
Who can enter
You can enter this trial if  
You have had high dose melphalan and stem cell transplant using your own stem cells in the last 3 or 4 months
Your myeloma has not continued to grow, or started to grow again, after your transplant
You have satisfactory blood test results
You are able to look after yourself and are up and about for at least half the day (performance status 0, 1, 2)
You are willing to use reliable contraception while having treatment as a part of the study and for 6 months afterwards if there is a chance you or your partner could become pregnant
You are 18 to 70 years old
You cannot enter this trial if you
Have myeloma that continued to get worse during or soon after treatment with high dose melphalan
Have already had bortezomib
Had bisphosphonate drugs after your transplant
Have had problems with your nerves such as spinal cord compression , or nerve pain that interferes with your normal daily activities
Have severe liver problems
Have or have had severe heart problems
Have low blood pressure
Have had serious breathing problems
Are allergic to bortezomib, boron or mannitol – you can check this with your doctor
Have had medication, or used a medical device, as part of clinical trial in the last 4 weeks
Have another serious medical condition that could affect you taking part in this trial
Trial design
This is a phase 2 study. It will recruit about 45 people.
Everyone will have bortezomib. You start bortezomib about 3 months after your stem cell transplant. You have it once a week for 4 weeks as an injection under the skin. Each 4 week period is called a cycle of treatment.
After 3 cycles of treatment, you have an assessment to see how your myeloma is responding. If the treatment is helping you and there aren't any bad side effects you can have up to another 5 cycles, making a maximum total of 8 cycles.
If your myeloma has continued to grow you have no more treatment as part of this study. Your doctor will talk to you about what other treatments may be available to you.
Before you take part in the trial, and at times during it, you will have blood tests taken to measure the levels of myeloma proteins in your blood. Before you start treatment, then at 6 and 12 moths after your transplant, you will be asked to collect your urine for 24 hours. This is so the team can test for myeloma proteins in your urine. The hospital will provide all the information and equipment you need to do the 24 hour urine collection at home.
You fill in a questionnaire before you start treatment, during treatment and 4 weeks after finishing treatment. This will ask how you have been feeling and about any symptoms you have had. This is called a quality of life questionnaire.
Hospital visits
You will see the doctor to have some tests before starting treatment. These include
A physical examination
Blood tests
X-ray - if needed
You will have blood tests done every 4 weeks before each cycle of treatment.
At 6 months and 1 year after treatment you will have
Blood tests
Bone marrow test
X-ray – if needed
CT scan, MRI scan or PET scan - if needed
Side effects
The side effects of bortezomib can include
A drop in blood cells causing an increased risk of bleeding, bruising and infection
Feeling weak
Weight loss
Fever
Flu like symptoms
Changes in blood pressure
Dizziness and fainting
Sore muscles and joints
We have more information about bortezomib in our cancer drugs section.
How to join a clinical trial
Please note: In order to join a trial you will need to discuss it with your doctor, unless otherwise specified.
Please note - unless we state otherwise in the summary, you need to talk to your doctor about joining a trial.
Supported by
Experimental Cancer Medicine Centre (ECMC)
Janssen-Cilag
NIHR Clinical Research Network: Cancer
University College London (UCL)
CRUK internal database number:
Please note - unless we state otherwise in the summary, you need to talk to your doctor about joining a trial.
Cara took part in a clinical trial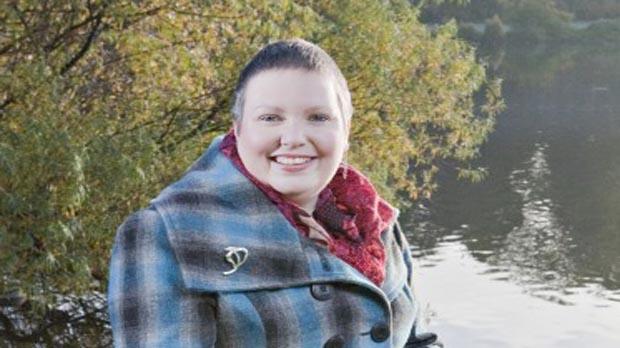 "I am glad that taking part in a trial might help others on their own cancer journey."