A study looking at treatment to prevent skin cancer in people who have had an organ transplant (SPOT study)
Please note - this trial is no longer recruiting patients. We hope to add results when they are available.
Cancer type:
Squamous cell skin cancer
This study is comparing different treatments to prevent squamous cell skin cancer in people who have had an organ transplant. It will recruit people who have developed a skin condition called actinic keratosis

(the plural is actinic keratoses).
More about this trial
Actinic keratoses (AK) are small red rough patches of skin that generally develop after intense or prolonged exposure to the sun. This condition is not cancerous. But there is a small risk of it turning into squamous cell skin cancer if it isn't treated.
People who have had an organ transplant are at a higher risk of developing AK because of the medicines they need to take that damp down (suppress) their immune system.
Doctors may decide to monitor patients who have AK, or they may give treatment to try to clear it. Researchers think that successfully treating AK may reduce the risk of skin cancer developing.
There are different treatments for AK. For example fluorouracil (Efudix) cream is a type of chemotherapy. Another cream called imiquimod (Aldara) stimulates the immune system to recognise abnormal cells and release chemicals called cytokines that destroy or slow the growth of these cells.
The aims of this study are to
Look at imiquimod (Aldara) and fluorouracil (Efudix) as treatments for AK
Find out which treatment people prefer
Understand more about AK
This is a feasibility study. Depending on the results, researchers may then carry out a larger study to see if clearing AK can reduce the risk of squamous cell skin cancer.
Who can enter
You may be able to join this study if all of the following apply. You
Have had an organ transplant
Have at least 10 actinic keratoses with at least 5 of these in one area of your skin such as your scalp or one of your hands (the study team can tell you more about this)
Are able to apply cream to your skin, or you have a carer who can do this for you
Are willing to use reliable contraception if you are having treatment in this study and there is any chance that you or your partner could become pregnant
Are at least 18 years old
You cannot join this study if any of these apply. You
Are allergic to the drugs used in the study, to anything they contain, or to similar drugs
Are allergic to sunscreen
Have certain kidney problems (the trial team can advise you about this)
Are having treatment with certain anti-viral drugs (the study team can advise you about this)
Have any other medical condition that the trial doctor thinks could affect your taking part
Trial design
This is a feasibility study. The researchers need 60 people to join.
It is randomised. The people taking part are put into 3 different treatment groups by a computer. Neither you nor your doctor will be able to decide which group you are in. The different treatments are
Fluorouracil (5FU) and sunscreen
Imiquimod and sunscreen
Sunscreen only (this is the control group )
The research nurse will explain how to apply your cream and how often. They will ask you to keep a diary to record when you use your cream and if you have a skin reaction.
The study team will ask everyone to use sunscreen on exposed skin when they go out in the sun from the beginning of April to the end of October (in the UK). They will give you more detailed advice about this. Using sunscreen may prevent actinic keratosis (AK) from developing and can reduce some areas of AK.
If you are having treatment with fluorouracil or imiquimod cream, you use it for 4 weeks. Then you have no treatment for 4 weeks, but continue to use sunscreen if needed. The study doctor then decides whether you should have a further 4 weeks of treatment.
During this assessment, the study team will ask you to fill out a questionnaire called the long Q. It asks questions about your health and skin condition and how this affects your life. The questionnaire will describe different treatments for AK and it will ask you to choose the treatment that you think you would prefer. This takes about 20 minutes to complete.
This study team will also ask 60 people with AK who have healthy immune systems to complete the long Q questionnaire. This is the control group

. The researchers will compare the responses of both groups. This group of people will not have treatment or further involvement in the study after completing the questionnaire.
Hospital visits
You will see the study doctor and have some tests to help them decide whether this study is suitable for you. The doctor will examine your skin closely and ask about your health. You may have some blood tests.
If the study doctor decides that it is not appropriate for you to have treatment in this study, they would still like you to fill out the questionnaire. It is still very helpful to get your views. You will then have no further involvement in the study.
If the study team asks you to take part, you then have a punch biopsy of your skin to confirm that you have AK. If you have, the study doctor will examine your skin again, take measurements of your AK and the hospital photographer will take some pictures. It will not be possible to identify you from these pictures.
During treatment, you visit the hospital every 2 weeks for the first 4 weeks and every 4 weeks after that. The study doctor will examine you and ask you about any side effects you have. They may take some more photographs. Each appointment takes about 1 hour.
They will ask you to complete another questionnaire, called the short Q, after 4 weeks and 3 months. This will take about 10 minutes to do. It will ask about side effects and how you've been feeling. This is called a quality of life study.
Between appointments, a research nurse will contact you by phone to ask about any symptoms or side effects you are having.
After you finish treatment, the study team will ask you to go back to hospital every month for the first 2 months, then less frequently (every 2 to 3 months) for about a year. The doctor will examine your skin and take some more photographs. The team want to check that the treatment areas are still clear of AK and see if you have any signs of early skin cancer.
The study team will ask for a sample of any biopsies

that are taken as part of this study. These will be used for future research. If you don't want to give these samples for research, you don't have to. You can still take part in the study.
Side effects
The side effects of imiquimod (Aldara) cream and 5-fluorouracil (Efudix) cream are similar. The most common side effects to the skin include
Itching
Redness
Swelling
Pain
Burning
Skin Peeling
More general side effects include
Flu like symptoms
Headache
Muscle pain
Tiredness (fatigue)
How to join a clinical trial
Please note: In order to join a trial you will need to discuss it with your doctor, unless otherwise specified.
Please note - unless we state otherwise in the summary, you need to talk to your doctor about joining a trial.
Supported by
Meda Pharmaceuticals
NIHR Clinical Research Network: Cancer
NIHR Research for Patient Benefit (RfPB) Programme
Queen Mary University of London
University of Birmingham
CRUK internal database number:
Please note - unless we state otherwise in the summary, you need to talk to your doctor about joining a trial.
Cara took part in a clinical trial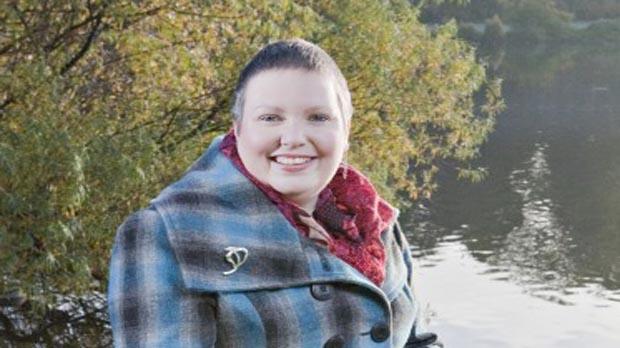 "I am glad that taking part in a trial might help others on their own cancer journey."