A study looking at a new type of MRI scan to help plan and see how well radiotherapy works for non small cell lung cancer
Cancer type:
Non small cell lung cancer
This study looked at whether using a scan called 'Helium 3 MRI' can help doctors see how well the lung tissue not affected by cancer is working.
More about this trial
When planning radiotherapy for people with lung cancer, doctors try to avoid as much healthy lung tissue as possible. But this can be difficult because scans do not show healthy lung tissue very clearly. If a large dose of radiotherapy is given there is a risk of inflammation of the lungs which can lead to a dry cough or shortness of breath. This is called radiation pneumonitis
In this study researchers looked at a new type of scan called 'Helium 3 MRI' to show healthy lung tissue. This is similar to a regular MRI scan, but works in a slightly different way.
Helium 3 MRI involves breathing in a gas called Helium 3. The areas of lung that the helium can reach will then show up on the scan. From this doctors can see which parts of the lung are still working, so they know where to try and reduce radiation doses when they plan treatment.
Researchers also compared information from these scans with normal MRI scans, CT scans and breathing tests. The main aims of this study were to see if Helium 3 MRI scans could
Help reduce radiation to healthy lung tissue, reducing radiation pneumonitis
Show doctors how well lungs are working after treatment
Summary of results
The results of this study showed that a Helium 3 MRI scan does give information that helps
when planning radiotherapy treatment for lung cancer
when looking at how well the treatment has worked
The results and experience of doing this study meant that the researchers could open a new study. This study is using improved ways of doing scans and is looking at MRI scan using a different type of gas (xenon-129).
We have details of the new study on our clinical trials database.
We have based this summary on information from the research team. As far as we are aware, the information they sent us has not been reviewed independently (peer reviewed

) or published in a medical journal yet.
How to join a clinical trial
Please note: In order to join a trial you will need to discuss it with your doctor, unless otherwise specified.
Please note - unless we state otherwise in the summary, you need to talk to your doctor about joining a trial.
Supported by
Department of Health
Engineering and Physical Sciences Research Council (EPSRC)
Experimental Cancer Medicine Centre (ECMC)
Sheffield Hospitals Charity
Weston Park Hospital Cancer Appeal
Yorkshire Cancer Research
CRUK internal database number:
Please note - unless we state otherwise in the summary, you need to talk to your doctor about joining a trial.
Cara took part in a clinical trial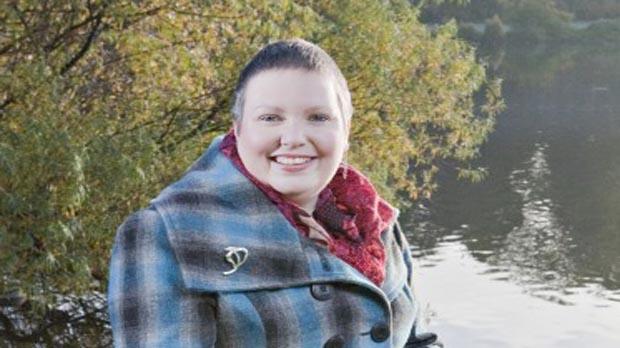 "I am glad that taking part in a trial might help others on their own cancer journey."