A study looking at a new type of MRI scan with CT scans to plan treatment and see how well radiotherapy works for people with lung cancer
Please note - this trial is no longer recruiting patients. We hope to add results when they are available.
Cancer type:
Non small cell lung cancer
This study is looking at whether a new type of MRI scan used along with CT scans improves the way radiotherapy is planned for people with lung cancer.
More about this trial
When planning radiotherapy for people with lung cancer, doctors try to avoid as much healthy lung tissue as possible. But this can be difficult because scans do not show healthy lung tissue very clearly. If a large dose of radiotherapy is given there is a risk of inflammation of the lungs which can lead to a dry cough or shortness of breath. This is called radiation pneumonitis.
There is a new type of MRI scan which involves breathing in a special gas. The researchers are calling it a gas MRI scan. The scan is like a regular MRI scan but by inhaling the gas the doctors should be able to see which parts of the lungs are working well. These are the areas that need to be avoided when planning radiotherapy.
Radiotherapy is usually planned with CT scans. Researchers want to see if doing a gas MRI scan as well can improve radiotherapy planning for people with a type of lung cancer called non small cell lung cancer.  They also want to
Find out if the gas MRI scan can reduce the risk of radiation pneumonitis
See if the gas MRI scan can show doctors how well the lungs are working before and after treatment
Test whether new types of MRI scans are better at showing lung cancer than a standard MRI
Who can enter
You may be able to join this study if all of the following apply. You
Are having radiotherapy to treat your lung cancer
Are due to have a CT scan as part of your radiotherapy planning
Are able to have an MRI scan
Are at least 18 years old
You cannot join this study if any of these apply. You
Have a condition which would stop you from being able to have radiotherapy
Are pregnant or there is any possibility you could become pregnant
Can't understand English without the need of an interpreter
Trial design
The researchers need about 20 people to join this study.  Everybody taking part will have extra scans during radiotherapy planning. Taking part in the study does not affect the treatment you have.
You will have 2 extra CT scans at the same time as the CT scan you would have routinely for radiotherapy planning. After this, you will have 2 types of MRI scan. For one you breathe in a special gas. For the other you have an injection using a contrast medium

. Both of these will make the scans clearer.
Hospital visits
The additional CT scans and MRI scans will be done on the day you have your radiotherapy planning. The CT scans will be in the morning and the MRI scans in the afternoon. This means that you will have a longer day at the hospital than if you were just having standard radiotherapy planning. The scans will be done at 2 different hospitals but these are next door to each other.
You will have another CT and MRI scan 3 months after you finish your radiotherapy.
Side effects
Having a CT scan involves being exposed to some radiation. The radiation is kept to the minimum necessary, and won't make you feel unwell. The risk of the radiation causing any problems in the future is very small.
There are side effects from the different types of MRI scan but these are mild and don't last for long.
The side effects from the gas MRI scans include
Increased heart rate
Slight decrease in the oxygen levels in your blood, making you feel light headed
A feeling of tightness in your chest
Tickly throat
The side effects from the MRI using a contrast medium include
Headache
Feeling sick
Low blood pressure
Light headedness
How to join a clinical trial
Please note: In order to join a trial you will need to discuss it with your doctor, unless otherwise specified.
Please note - unless we state otherwise in the summary, you need to talk to your doctor about joining a trial.
Supported by
Cancer Research UK
Experimental Cancer Medicine Centre (ECMC)
Sheffield Hospitals Charity
Sheffield Teaching Hospitals NHS Trust
Weston Park Hospital Cancer Charity
University of Sheffield James Morrison Fund
CRUK internal database number:
Please note - unless we state otherwise in the summary, you need to talk to your doctor about joining a trial.
Cara took part in a clinical trial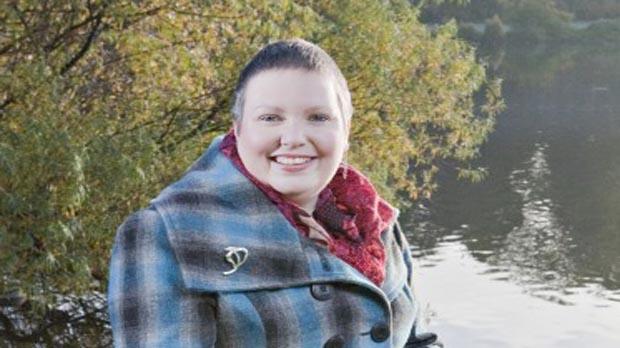 "I am glad that taking part in a trial might help others on their own cancer journey."