A study looking at an MRI scan to diagnose bowel cancer (Streamline C)
Please note - this trial is no longer recruiting patients. We hope to add results when they are available.
Cancer type:
Bowel (colorectal) cancer
This study is looking to see if a whole body MRI scan may be able to replace a range of tests for diagnosing bowel (colorectal) cancer.
If your doctor thinks you may have bowel cancer, you will have a number of tests to find out. If you have cancer, you will also have tests to work out the size of the cancer, and whether or not it has started to spread away from the bowel. This is called the stage of bowel cancer. It is important for doctors to know this so that they can choose the right treatment.
More about this trial
Researchers in this study are looking at a type of scan called whole body MRI (or WB MRI), which may in future help people needing tests for diagnosis. This type of MRI can scan your whole body in about an hour. MRI scans have been used for a long time, but using an MRI to look at the whole body is quite new. It may benefit people having cancer tests or who have just been diagnosed, as it may replace a number of the usual tests and hospital visits.
People taking part will have all the tests you would usually have to diagnose and stage bowel cancer. But they will also have a WB MRI scan for the study.
The aims of this study are to find out if using WB MRI is better or quicker at working out the stage of newly diagnosed cancer than the tests used at the moment. And, to find out the cost of using WB MRI compared to the tests you would usually have.
Who can enter
You may be able to enter this study if your doctor thinks you may have bowel cancer, and you are at least 18 years old.
You cannot enter this study if you
Have a mushroom shaped growth (polyp) in your bowel that is known to be cancerous
Would not be able to have an MRI scan for any reason, such as having metal or a pacemaker in your body, being unable to lie flat, or feeling very uncomfortable in small spaces
Are pregnant
Have any other condition that would make you unwell if you took part, or could affect the results of the study - you can ask your doctor about this
Trial design
This study will recruit 360 people. Everyone taking part will have a WB MRI scan.
The scan will take about an hour. You lie on your back in the scanner. The staff then give you an injection of MRI contrast through a needle into a vein. This helps the MRI pictures show up more clearly.
You need to hold your breath from time to time during the scan. The radiographers will tell you when to do this. You will be able to press an emergency button if you need to for any reason.
You keep a diary each week to record
The medication you are taking
Any contact you have with a health professional because of your cancer
The team will use this information to work out how much your medical care costs. You also fill out a short questionnaire about your health and how you have been feeling. This is called a quality of life study. You fill this out at the start of the study and regularly during it. You send the diary and the questionnaire in to the team every 3 months in a prepaid envelope.
The team will collect medical information about you over the next year. This includes treatment you have and the results of any surgery or tissue samples (biopsies).
The team would also like to find out what people feel about the whole investigation process for bowel cancer. They will  ask 50 people to fill out some questionnaires.  If you fill out the questionnaires, you do this every 3 months for a year. You do not have to join this part of the study if you don't want to.
Hospital visits
The WB MRI scan takes about an hour, and may be at a different hospital to the one you usually go to. The team will pay your travel expenses for the WB MRI scan.
If you fill in the questionnaires, the team will pay you a small fee for your time – they will tell you more about this.
Side effects
Side effects from the MRI contrast injection include feeling sick, and a temporary skin rash.
It is possible the WB MRI may pick up on new medical problems you didn't know about. If this happens the team will tell your doctors so they can decide what to do.
How to join a clinical trial
Please note: In order to join a trial you will need to discuss it with your doctor, unless otherwise specified.
Please note - unless we state otherwise in the summary, you need to talk to your doctor about joining a trial.
Supported by
Cancer Research UK & UCL Cancer Trials Centre
Experimental Cancer Medicine Centre (ECMC)
NIHR Clinical Research Network: Cancer
NIHR Health Technology Assessment (HTA) programme
University College London (UCL)
If you have questions about the trial please contact our cancer information nurses
Freephone 0808 800 4040
CRUK internal database number:
Please note - unless we state otherwise in the summary, you need to talk to your doctor about joining a trial.
Alan took part in a clinical trial for bowel cancer patients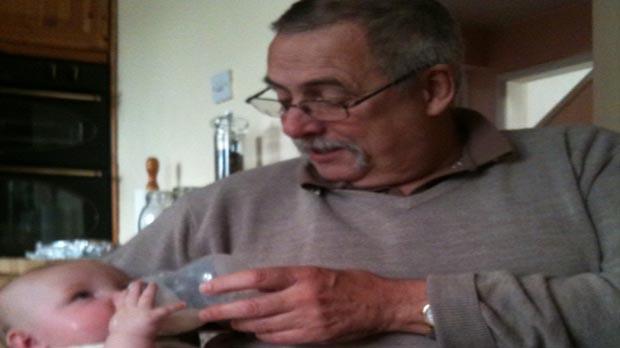 "I think it's essential that people keep signing up to these type of trials to push research forward."