A study looking at using MRI-PET scanning for cancer of the penis (Hybrid MRI-PET)
Please note - this trial is no longer recruiting patients. We hope to add results when they are available.
This study is looking at using a combined MRI and PET scan for men with cancer of the penis.
When you are diagnosed with penile cancer your doctor will feel the lymph nodes

in your groin. This is to see if they can feel anything abnormal which might mean that the cancer has spread to the groins. But only in some men can doctors feel abnormal or enlarged lymph nodes. For the majority of men the lymph nodes will feel normal, even if the cancer has already spread there.
Also not all the abnormalities that doctors can feel in the lymph nodes are caused by the cancer. To make sure that the cancer has caused the abnormality, the doctor needs to take a tissue sample (biopsy

) of the lymph node or remove them with surgery.
The researchers think that a new type of scan that combines an MRI scan and a PET scan may be better at finding out if the cancer has already spread to the lymph nodes in the groin. This scan is called a hybrid MRI-PET scan.
The main aim of this study is to find out how good the MRI-PET scan is at detecting cancer spread to the lymph nodes in the groin of men with penile cancer.
Who can enter
You may be able to join this study if all of the following apply. You
Are willing to use reliable contraception during the study if there is any chance your partner could become pregnant
Are at least 18 years old
You cannot join this study if any of these apply. You
Can't have an MRI scan for some reason (if you have a pacemaker or other metal in your body for example)
Can't have a PET scan
Are sensitive to the contrast dye used for the MRI-PET scan
Have diabetes that isn't controlled with medication
Have any other medical or mental health condition that could affect you taking part in this study
Trial design
The researchers need 107 men to join. Everyone will have a MRI-PET scan.
Before having your MRI-PET scan, your doctor will examine your groin for enlarged lymph nodes.
If your doctor can feel enlarged lymph nodes in your groin, they will take a small sample of tissue from them using a needle (fine needle aspirate

). Or you may have surgery to remove the lymph nodes.
If your doctor can't feel enlarged lymph nodes in your groin, you will have a Dynamic Sentinel Lymph Node Biopsy. The sentinel lymph node

is the first lymph node where the cancer is likely to spread. You have a radioactive dye injected near the cancer. The doctor uses a probe to find out where the sentinel lymph node is. When the doctor finds the sentinel lymph node, a small cut is made in your groin to remove it.
When you have the MRI-PET scan you cannot eat or drink, apart from plain water, for 6 hours before. You have a small plastic tube (cannula) put in a vein in your arm. The team will inject into your vein a small amount of radioactive material

and a dye (contrast medium

). You have the scan 1 to 1½ hours after having the injections.
With your permission, the study team will take some blood samples and tissue samples of your penile cancer, and lymph nodes only if your doctor can feel anything in them. They may use them in future research to find out more about penile cancer. You don't have to agree to this. You can still take part in the study.
Hospital visits
You have one extra visit to the hospital for the MRI-PET scan. The scan will take 30 to 60 minutes. But you should expect to be at the hospital for 3 to 4 hours.
Side effects
The MRI-PET scan is a safe test. The amount of radioactive material is very small and shouldn't cause any side effects.
Very, very rarely, you may have an allergic reaction to the contrast medium injection. This most often starts with sweating, rash and difficulty breathing. The doctors and radiographers will know what to do if you have this type of reaction.
How to join a clinical trial
Please note: In order to join a trial you will need to discuss it with your doctor, unless otherwise specified.
Please note - unless we state otherwise in the summary, you need to talk to your doctor about joining a trial.
Supported by
Barts and the London Charity
Experimental Cancer Medicine Centre (ECMC)
Orchid Cancer Charity
Queen Mary University of London
If you have questions about the trial please contact our cancer information nurses
Freephone 0808 800 4040
CRUK internal database number:
Please note - unless we state otherwise in the summary, you need to talk to your doctor about joining a trial.
Cara took part in a clinical trial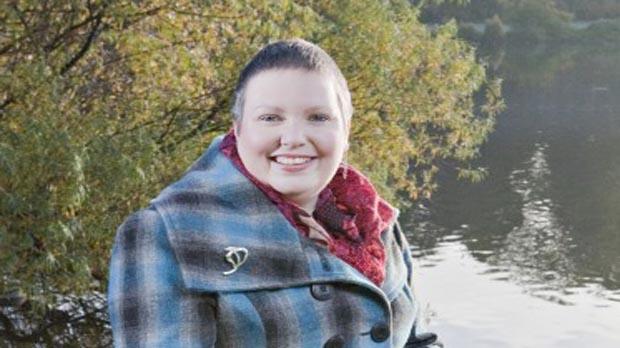 "I am glad that taking part in a trial might help others on their own cancer journey."