A study looking at how genes may affect breast cancer chemotherapy (AC PK Study)
This study looked at genes to try and find a link with how the body handles chemotherapy for breast cancer.
Doctors call studies looking at how the body handles drugs pharmacokinetic (PK)

studies. In this study, people gave blood samples before, during and after chemotherapy so the research team could measure the amount of drug in it, and look for variations in their genes.
Genes are coded information that tells cells how to behave. They control growth and development of the body. Researchers wanted to find out if differences in genes affect how people get rid of chemotherapy drugs from the bloodstream.
The aims of the study were to
Measure and compare the levels of chemotherapy in blood samples from people taking part
Look for genes that may affect these levels, and see if there is a link
Summary of results
The research team found that genes had little influence on how the body handles chemotherapy, but one genetic change had a small effect.
This study recruited 51 people with early stage breast cancer. Everyone taking part had a combination of chemotherapy drugs that included cyclophosphamide and most people had 5-fluorouracil (5FU). 35 people also had epirubicin, and 16 had doxorubicin (Adriamycin).  
The research team took blood samples from the people taking part before chemotherapy, and several times in the 24 hours afterwards. They looked at the level of chemotherapy in the blood. They also looked at variations in genes in the blood sample, to see if they could find a link with how quickly someone's body processes chemotherapy.
They found that one gene may have a minor influence on how the body gets rid of cyclophosphamide. But overall, differences in genes didn't seem to affect how people processed chemotherapy.
We have based this summary on information from the team who ran the study. The information they sent us has been reviewed by independent specialists (peer reviewed

) and published in a medical journal. The figures we quote above were provided by the research team. We have not analysed the data ourselves.
How to join a clinical trial
Please note: In order to join a trial you will need to discuss it with your doctor, unless otherwise specified.
Please note - unless we state otherwise in the summary, you need to talk to your doctor about joining a trial.
Supported by
Cancer Research UK
Experimental Cancer Medicine Centre (ECMC)
Newcastle upon Tyne Hospitals NHS Trust
Northern Institute for Cancer Research
CRUK internal database number:
Please note - unless we state otherwise in the summary, you need to talk to your doctor about joining a trial.
Caroline took part in a clinical trial for breast cancer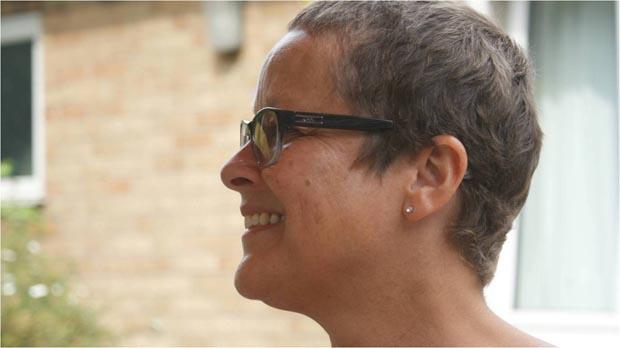 "I had treatment last year and I want to give something back."