A study looking at a fish oil supplement in people having surgery aimed at curing bowel cancer (EPA colo)
Please note - this trial is no longer recruiting patients. We hope to add results when they are available.
Cancer type:
Bowel (colorectal) cancer
This study is looking at a fish oil supplement called eicosapentaenoic acid or EPA. This may improve recovery after surgery aiming to cure bowel cancer.
If you have surgery to treat bowel cancer, you may have some muscle wasting which may affect how quickly you recover from surgery. EPA is an omega 3 fatty acid

found in fish oil and oily fish, or as supplements such as cod liver oil. Researchers believe that EPA may improve recovery after surgery for bowel cancer by preserving muscle that often wastes away after major surgery or due to cancer.
In this study, they will give half the people taking part an EPA supplement before surgery and for 3 weeks afterwards. The other half will take dummy capsules (placebos

).
The main aim of this study is to see if taking EPA can help improve both the amount of muscle and how well it works in people having surgery aiming to cure cancer of the bowel.
Who can enter
You may be able to enter this study if you
Have bowel cancer
Are due to have surgery aimed at curing your cancer
Are between 18 and 85 years old
You cannot enter this study if
You are having chemotherapy to shrink the cancer before surgery
You are having keyhole procedures to your bowel
Your cancer has spread to another part of your body
You will be doing a lot of exercise 48 hours before your pre surgery appointment
You need to have injections into your muscle within 48 hours of going to your study visits
You have numbness or tingling in your hands or feet (peripheral neuropathy), or any muscle disease (myopathy)
You have any problems moving around
You have any physical injury as a result of an accident
You are already taking a fish oil supplement
You have difficulty eating or drinking for any reason
You have a heart or lung condition that would mean you are not able to have surgery
You are pregnant
Trial design
This study will recruit 70 people. It is randomised. The people taking part are put into one of 2 groups randomly. Neither you nor your doctor will be able to decide or know which group you are in.  This is called a double blind study.
One group take EPA capsules and the other take dummy capsules (placebos). You take 2 capsules, 3 times a day, from 5 days before your surgery until 21 days after surgery. The surgery itself is not part of the study.
Before and after your surgery you
Have an exercise bike test
Have a bone density (DEXA) scan of your whole body
Have your grip measured by squeezing a trigger device
Fill out some quality of life questionnaires
You also give some blood samples, and 2 small samples of muscle, about the size of an orange pip (muscle biopsies). You have your biopsies taken under anaesthetic

.
Hospital visits
You have the first exercise test, DEXA scan and grip test on the same day as your routine pre surgery appointment. These tests will take about 45 minutes.
You give your muscle biopsies during your surgery, and at your routine follow up appointment after your surgery.
The only extra visit you make to take part in this study is 4 weeks after your surgery, where you repeat the pre surgery study tests to check your fitness.
Side effects
The exercise bike test will not make people exercise harder than they are able. But a doctor will monitor your heart rate, and stop the test if they think there is any strain on your heart.
You will be exposed to a small amount of radiation from the DEXA scan, but only the same amount as you would get from sitting outside for a day.
Possible side effects of biopsies include
A collection of blood under the skin (haematoma)
Bruising, infection and pain
Possible side effects of EPA include
Softer stools or opening your bowels more often
Taste changes
Dizziness
Short term changes to the way your liver works
Headache
Raised blood sugar levels
Skin spots and blemishes (acne)
Rash
Low blood pressure
Dryness inside your nose
How to join a clinical trial
Please note: In order to join a trial you will need to discuss it with your doctor, unless otherwise specified.
Please note - unless we state otherwise in the summary, you need to talk to your doctor about joining a trial.
CRUK internal database number:
Please note - unless we state otherwise in the summary, you need to talk to your doctor about joining a trial.
Cara took part in a clinical trial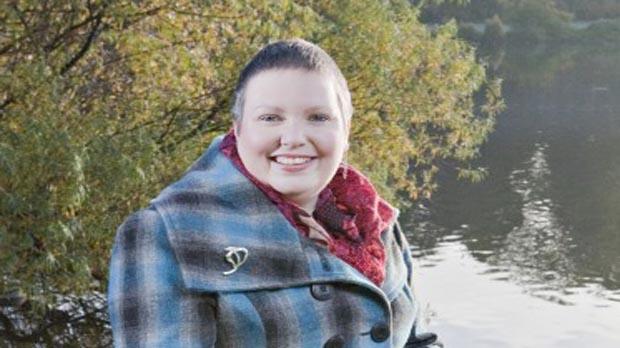 "I am glad that taking part in a trial might help others on their own cancer journey."