A study looking for DNA in the blood of people with abnormal cells or cancer of the food pipe
Please note - this trial is no longer recruiting patients. We hope to add results when they are available.
This study is looking for pieces of DNA in the bloodstream of people with abnormal cell changes in the food pipe or a type of food pipe cancer called adenocarcinoma.
Barrett's oesophagus is a condition where cells lining the food pipe (oesophagus) become abnormal. People with Barrett's have a small increased risk of developing cancer of the food pipe. So you have regular checks using a camera to look down your food pipe (an endoscopy). If the cells become very abnormal, the doctor may remove them. You then continue to have regular monitoring.
Looking for DNA in the patient's bloodstream to monitor disease may be more cost effective, more accurate and more convenient than repeated endoscopies. Researchers in this study will look for DNA from these abnormal or cancerous cells. They want to find out at what stage of disease development these pieces of DNA show up in the blood. They also want to see if they can develop a blood test that will be able to tell if abnormal cells or early cancer of the food pipe have come back after being removed by endoscopy or surgery, and to monitor the disease in those having chemotherapy.
You will not have any direct benefit from taking part in this study, and it is unlikely to change your treatment plan in any way. But the results of the study will be used to help people in the future.
Who can enter
You may be able to enter this study if you have very abnormal cells (late stage Barrett's), very early cancer (called early intramucosal carcinoma) or cancer of the oesophagus called adenocarcinoma, and are in one of the following situations
You are due to have treatment with endoscopy or surgery, aimed to cure you, or
Your cancer is locally advanced , or has spread to another part of the body and your doctor needs to collect a sample of tissue (biopsy), or put a tube into your food pipe to stop it closing off (a stent )
and you
Are well enough to be up and about for at least half the day (performance status 0, 1 or 2)
Have agreed to take part in the OCCAMS study and the Barrett's Biomarkers study – you can ask your doctor about these
Are at least 18 years old
You cannot enter if you have any condition that would affect the results of the study - you can check this with your doctor.
Trial design
This study will recruit 200 people.
Everyone will give a blood sample for the study (about 2 tablespoons) whenever they come to hospital for a follow up appointment related to their food pipe condition.
If you ever need to have surgery to remove your food pipe, the team will ask if they can take more blood samples (no more than 8 tablespoons altogether) while you are in hospital.
Hospital visits
Where possible, you will give blood samples when you are already at the hospital. If you need to make extra visits to give blood, the team will pay your travel expenses.
Side effects
You may have a small bruise when you give your blood samples.
How to join a clinical trial
Please note: In order to join a trial you will need to discuss it with your doctor, unless otherwise specified.
Please note - unless we state otherwise in the summary, you need to talk to your doctor about joining a trial.
Supported by
Experimental Cancer Medicine Centre (ECMC)
Medical Research Council (MRC)
Other information
CRUK internal database number:
Please note - unless we state otherwise in the summary, you need to talk to your doctor about joining a trial.
Around 1 in 5 people take part in clinical trials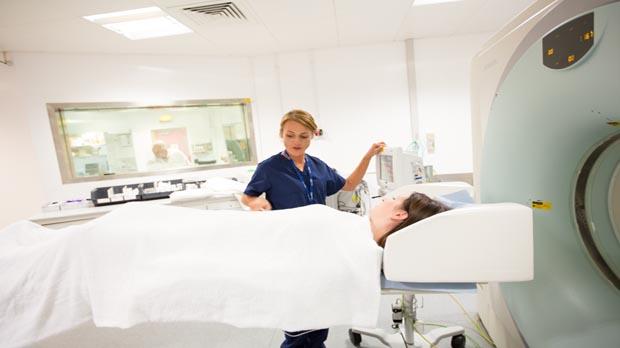 Around 1 in 5 people diagnosed with cancer in the UK take part in a clinical trial.