A study looking at dabrafenib and trametinib for non small cell lung cancer
Coronavirus (COVID-19)
We know that this is an especially worrying time for people with cancer and their family and friends. We have separate information about coronavirus and cancer. Please read that information alongside this page. We will update that information as guidance changes.
Please note - this trial is no longer recruiting patients. We hope to add results when they are available.
Cancer type:
Non small cell lung cancer
This study is looking at 2 new drugs called dabrafenib and trametinib to treat non small cell lung cancer. It is for people who have non small cell lung cancer (NSCLC) that has spread to another part of the body (advanced non small cell lung cancer).
Doctors can treat advanced NSCLC with chemotherapy. This can work for a while but sometimes the cancer begins to grow again. So doctors are always looking for new ways to improve treatment.
In a small number of people who have NSCLC there are changes in the genes called BRAF and MEK. These genes makes proteins that affects how cancer cells divide and grow.
Dabrafenib and trametinib are both a type of biological therapy. They are cancer growth blockers. They stop signals that cancer cells use to divide and grow.
We know from research that dabrafenib may help people with other cancers that have a particular gene change (mutation). The researchers think it may help people with NSCLC that has the same gene change.
We know from research that trametinib alongside dabrafenib may work better than dabrafenib only. The researchers think that this may be the case for people with NSCLC.
The aims of this study are to find out
How well dabrafenib works for people whose NSCLC has a particular gene change
How well trametinib alongside dabrafenib works for people with NSCLC
How safe dabrafenib is
How safe it is to have trametinib alongside dabrafenib
Who can enter
You may be able to enter this trial if
You have non small cell lung cancer that has spread to another part of your body (stage 4)
You have an area of cancer that can be measured on a scan
Your lung cancer has the right gene change – the research team will test for this
You have satisfactory blood test results
You are well enough to be up and about for at least half the day (performance status 0, 1 or 2)
You are able to swallow tablets
You are willing to use reliable contraception during the study if there is any chance you or your partner could become pregnant – your doctor will talk to you about this
You are at least 18 years old
You cannot enter this trial if you
Have cancer that has spread to your brain that is causing symptoms, hasn't been treated, or isn't causing symptoms but is bigger than 1 cm – if you had treatment more than 3 weeks ago and a scan shows the cancer spread isn't getting any worse you may be able to take part
Have already had treatment with a drug similar to the one in this trial -  your doctor can confirm this
Have had another anti cancer treatment in the past 2 weeks, this includes any experimental drug as part of another clinical trial
Are known to have a low level of a particular enzyme that helps your red blood cells work normally – your doctor can explain this
Still have moderate to severe side effects from previous anti cancer treatment apart from hair loss
Have had another cancer apart from successfully treated non melanoma skin cancer, in situ carcinoma , chronic lymphocytic leukaemia (CLL) that is in remission , or prostate cancer that is too small to be seen on a scan, or only in half of one lobe of the prostate gland (stage T1, T2a) with a Gleason score of 6 or less, a PSA blood test less than 10 and you are only having hormone therapy or regular monitoring
Have a serious heart problem
Have problems with your digestive system that may interfere with how the trial drug is absorbed
Are HIV, hepatitis B or hepatitis C positive
Have any other medical condition that could affect you taking part in this trial
Are pregnant or breastfeeding
Trial design
This is an international phase 2 trial. It will recruit 100 people. There are 2 groups in this trial.
People in group A have dabrafenib only
People in group B have dabrafenib and trametinib
The researchers have enough people in group A. So everyone joining the trial will now go into group B.
Dabrafenib is a tablet. You take it twice a day. Trametinib is a tablet. You take it once a day.
You continue treatment as long as the side effects aren't too bad and it is still helping you.
If you agree to take part in this study, the researchers will ask for a piece of tissue taken when you had surgery to remove your cancer or a sample (biopsy

) taken. This is to test for a particular gene change in your lung cancer cells. If there isn't enough tissue to do this, or your doctor thinks they need another biopsy, they will talk to you about it. You must agree to this if you want to take part in this trial.
The researchers will also ask for blood samples taken before you start treatment and if your cancer gets worse. They will ask for a skin sample if you develop cancer on your skin. They will use these samples to look for substances in your body (biomarkers

) that may help to show how your cancer is going and how well treatment is working. If you don't want to give these samples for this study, you don't have to. You can still take part in the trial.
Hospital visits
You see the doctor to have some tests before taking part in this trial. These tests include
A physical examination
Blood tests
Heart trace (ECG )
Heart scan (ECHO )
Skin examination
Eye examination (done by an eye specialist)
During treatment you see the doctor every 3 weeks for a physical examination and blood tests. You have the other tests regularly during treatment.
After treatment, every 3 months you either see the doctor or are contacted by the research team to see how you are.
Side effects
Dabrafenib and trametinib are new drugs and there may be side effects we don't know about yet. The most common side effects reported include
Your doctor will talk to you about the possible side effects before you agree to take part in the trial.
How to join a clinical trial
Please note: In order to join a trial you will need to discuss it with your doctor, unless otherwise specified.
Please note - unless we state otherwise in the summary, you need to talk to your doctor about joining a trial.
Supported by
Experimental Cancer Medicine Centre (ECMC)
GlaxoSmithKline (GSK)
NIHR Clinical Research Network: Cancer
Questions about cancer? Contact our information nurses
CRUK internal database number:
Please note - unless we state otherwise in the summary, you need to talk to your doctor about joining a trial.
Cara took part in a clinical trial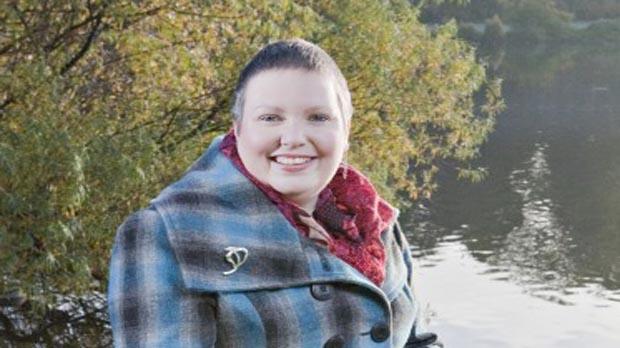 "I am glad that taking part in a trial might help others on their own cancer journey."