A study looking at a care package for people having chemoradiotherapy for cervical cancer or bladder cancer
This study looked at providing a package of care or care bundle for people having cancer treatment. It was for people who were having chemoradiation for cancer of the cervix or bladder.
The study was open to people to join between 2012 and 2016. The research team published the results in 2020.
More about this trial
Doctors often use a combination of chemotherapy and radiotherapy (chemoradiotherapy) to try and cure cervical cancer and bladder cancer. 
The side effects of radiotherapy to the area between your hips (pelvis) can include bowel problems such as diarrhoea.
Researchers thought a care bundle might help people who were having bowel side effects during radiotherapy. They hoped it would improve their quality of life and help them to complete their treatment.
This was a pilot study. It was done to see if it would be possible to run a larger trial. 
The people taking part were put into 1 of 2 groups at random:
half had usual care
half had the care bundle
The study team asked everyone to complete questionnaires before, during and after treatment. These questionnaires asked how they were feeling and about any side effects they were having.
The main aims of this study were to find out if the care bundle helped improve:
the bowel side effects caused by radiotherapy
people's quality of life during and after treatment
Summary of results
As part of our editorial policy, any information we write is checked externally before we put it on our website. The research team have published some results for this study. But we have been unable to find anyone involved with the study to check the summary for us. 
This means we are not able to include a plain English summary of the results on this page.
More information
There is more information about this study in the link to the medical journal below.
Please note, the information we link to here is not in plain English. It has been written for healthcare professionals and researchers.
Randomised clinical trial of a gastrointestinal care bundle to reduce symptoms in patients with pelvic cancer undergoing chemoradiotherapy 
K White and others
BMJ Open Gastro 2020. Volume 7, issue 1, pages 1 – 10.
How to join a clinical trial
Please note: In order to join a trial you will need to discuss it with your doctor, unless otherwise specified.
Please note - unless we state otherwise in the summary, you need to talk to your doctor about joining a trial.
Supported by
The Christie NHS Foundation Trust
NIHR Clinical Research Network: Cancer
GE Healthcare
NIHR Research for Patient Benefit (RfPB) Programme
If you have questions about the trial please contact our cancer information nurses
Freephone 0808 800 4040
CRUK internal database number:
Please note - unless we state otherwise in the summary, you need to talk to your doctor about joining a trial.
Cara took part in a clinical trial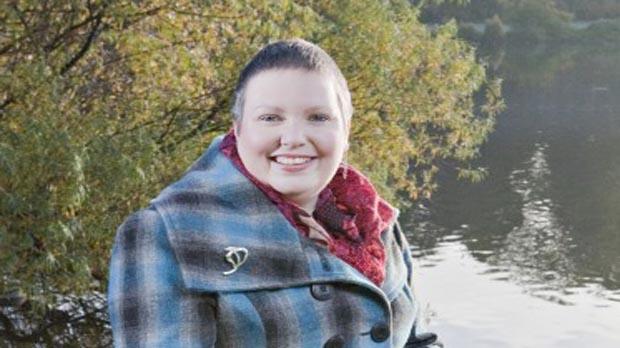 "I am glad that taking part in a trial might help others on their own cancer journey."