A study looking at what people do when they have symptoms that could be caused by cancer (SASS 2)
Please note - this trial is no longer recruiting patients. We hope to add results when they are available.
This study is trying to learn more about what people think and do when they notice a change or a new symptom in their body. This study is supported by Cancer Research UK.
Generally, the earlier a cancer is found the more likely it can be treated successfully. But research shows that some people who notice a symptom do not go to see their doctor straight away because they are worried about what might be found.
More about this trial
In this study, researchers want to find out what leads some people to see a doctor, while other people don't. They would like to understand how people go about making a decision to see their doctor. For example, whether they talk to family and friends about their concerns. The researchers would also like to compare people who smoke and don't smoke to see if there is any difference in how they view symptoms and when they see their doctor.
The researchers hope that in the long term, the results will help them to develop ways of encouraging people to go to the doctor when they have symptoms that could be caused by cancer.
Who can enter
You cannot volunteer to take part in this study. You may receive a letter asking you to join if you don't have cancer and you are over 60 years old.
The researchers will mainly be asking patients from 8 GP practices, who have already agreed to be interviewed for the SASS study (A study looking at people's understanding of cancer symptoms).
Trial design
The researchers need 40 people to join this study. There are 2 different parts.
If you join part 1, a researcher will interview you. They will ask about your health and symptoms, and your experiences of going to your doctor. This takes about 45 to 60 minutes.
When part 1 is complete, you may also be asked to be part of a focus group discussion. There will be 6 to 8 people in each discussion group. The researchers would like to get your views on what might lead a person to see their doctor and what might prevent a person from seeing their doctor. The study team will explain some of the findings of the study so far, to check with the group that their understanding is correct. This takes about 1 ½ hours.
With your consent, the study team will audio record the interview and focus groups. The researchers will treat everything you tell them as confidential

. No one will be able to link the results to you.
Hospital visits
There are no hospital visits if you take part in this study. You have your interview at home or another place convenient for you. Your focus group will be in a public place that is suitable for the group.
Side effects
Taking part in this study may mean that you become more anxious about symptoms that you have. If so, do talk to your GP about this.
How to join a clinical trial
Please note: In order to join a trial you will need to discuss it with your doctor, unless otherwise specified.
Please note - unless we state otherwise in the summary, you need to talk to your doctor about joining a trial.
Chief Investigator
Professor Una MacLeod
Dr Julie Walabyeki
Supported by
Cancer Research UK (Early Diagnosis Advisory Group)
Hull York Medical School
CRUK internal database number:
Please note - unless we state otherwise in the summary, you need to talk to your doctor about joining a trial.
Cara took part in a clinical trial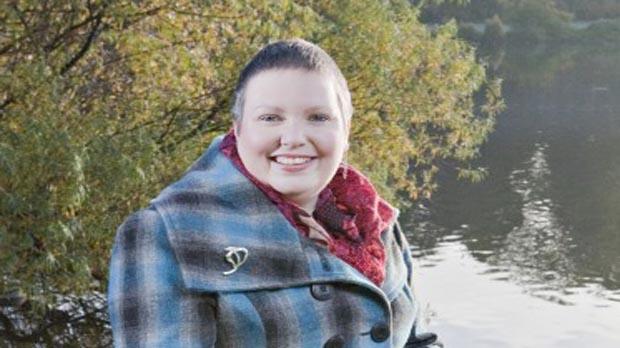 "I am glad that taking part in a trial might help others on their own cancer journey."