A study looking at the social impact of cancer on people of South Asian origin
This study looked at how people of South Asian origin coped with everyday difficulties when they have cancer.
People with cancer may have to cope with a range of everyday problems. It can be difficult for doctors and nurses to know who may be having difficulties. And this makes it hard for staff to make sure people are getting the right practical help, information and support.
The researchers involved in this trial have already developed and tested a questionnaire that helps to identify difficulties people have. But so far, only a few people from the South Asian community have been involved in this.
In this study, they wanted to use the questionnaire to ask people of South Asian origin about any difficulties they had. The researchers wanted to find out if the problems they had were different to other groups of people who had cancer. They also wanted to find out peoples' opinions of the language used in the questionnaire and how well it had been translated.
Summary of results
The study team found that the language used and the translation was acceptable to people of the South Asian community and the levels of their everyday difficulties were higher than other communities.
The researchers translated the questionnaire into Urdu, Punjabi and Hindi. They asked South Asian people who attended the cancer clinics in Bradford, Airedale and Leeds Hospitals to fill out the questionnaire.
Almost half of the 55 people in the study completed the questionnaire in English. All of them said they would welcome its use to assess any difficulties having cancer might cause them.  
32 of the 55 people had a score that showed significant amount of everyday difficulties. This mainly included sexual difficulties and planning to travel or take a holiday.
The study concluded that the translation and language was acceptable to people of South Asian origin. The levels of social distress caused by their cancer were higher than the white British community.
We have based this summary on information from the team who ran the trial. The information they sent us has been reviewed by independent specialists (peer reviewed

) and published in a medical journal. The figures we quote above were provided by the trial team. We have not analysed the data ourselves.
How to join a clinical trial
Please note: In order to join a trial you will need to discuss it with your doctor, unless otherwise specified.
Please note - unless we state otherwise in the summary, you need to talk to your doctor about joining a trial.
Supported by
NIHR Clinical Research Network: Cancer
NIHR Research for Patient Benefit (RfPB) Programme
If you have questions about the trial please contact our cancer information nurses
Freephone 0808 800 4040
CRUK internal database number:
Please note - unless we state otherwise in the summary, you need to talk to your doctor about joining a trial.
Charlie took part in a trial to try new treatments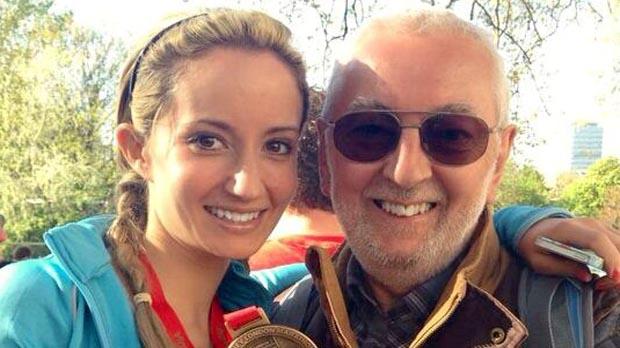 "I think it's really important that people keep signing up to these type of trials to push research forward."