A study looking at the introduction of outcome measures into palliative care
Please note - this trial is no longer recruiting patients. We hope to add results when they are available.
This study is looking at outcome measures and in particular their introduction into palliative care.
An outcome measure is a tool or questionnaire that can provide health professionals with information about how you are and what you need support or help with.
More about this trial
An example of an outcome measure in palliative care

is a scale to measure pain. An example of a pain scale is below
This is a scale using numbers from 0 (not at all) to 4 (overwhelmingly) to describe how your pain has affected you over a period of time. The idea is that you (or your carer or health professional on your behalf) can tick the box that applies to you.
Research so far has shown that outcome measures improve communication between patients and doctors and nurses. They also help to identify those problems that concern you and your carer the most. But we don't know for sure how much they impact patient care.
In this study people with cancer will be asked to complete questionnaires. These will ask how you are (physically and emotionally) and what you think of your care. Some relatives or carers may also be asked to take part.
This is a feasibility study. The researchers want to find out if it is possible to carry out similar research with a larger number of people in the future. The aims of this study are to
Find out whether outcome measures are acceptable to patients, carers, family and friends
See if people are willing to take part in the study and if it is possible to recruit enough people
Decide which questionnaires would be best to use in a large trial and how these should be used
If the feasibility study is successful, a larger trial will then look at the effects of these outcome measures.
The same researchers are also interviewing patients, carers, friends, family and health professionals and asking what they think about outcome measures. This is listed as a separate study called A study looking at outcome measures in palliative care.
Who can enter
You may be able to join this study if you are at least 18 years old and are being cared for by one of the following South London palliative care teams
King's College Hospital
St Thomas Hospital
Lewisham Hospital and Community
St Christopher's Hospice
You may also be asked to take part in this study if you are the carer, a relative or friend of someone being cared for by one of the above teams. We use the term carer as meaning someone who informally cares for their friend or family member (they are not paid as professional carers).
You cannot join this study if your doctor feels you aren't well enough, or thinks it may be too distressing for you.
Trial design
This study team need to recruit between 40 and 60 patients and between 20 and 40 carers or relatives. If you are a patient, you may be asked to take part by a doctor or nurse looking after you. Patients may pass on a leaflet about the study to their family member or carer who can then contact the study team if they are interested in joining the study.
Everyone taking part will be asked to complete a questionnaire on 4 different occasions. This will be every 3 to 5 days for people who are in hospital or a hospice. Or every 7 to 14 days for people who are at home. Each questionnaire will take about 20 minutes to do.
The questionnaire will ask you about your physical and emotional wellbeing and what you think about your care. If you are a patient, the study team will ask your permission to collect information from your medical records. This is so that the study team don't have to ask you too many questions. The researchers will also look to see if any outcome measures have been recorded in your notes.
Hospital visits
The questionnaires are given to you by one of the study team, who will visit you in hospital, hospice or at home. You can complete your questionnaires when it is convenient for you and send them back to the team in the prepaid envelopes provided.
Side effects
The questionnaires will ask you various questions about your care and how you are. It is possible that this could be upsetting for you. If this is the case you can take a break or stop at any time.
How to join a clinical trial
Please note: In order to join a trial you will need to discuss it with your doctor, unless otherwise specified.
Please note - unless we state otherwise in the summary, you need to talk to your doctor about joining a trial.
Supported by
Cicely Saunders International
King's College London
NIHR Clinical Research Network: Cancer
NIHR Programme Grants for Applied Research (PGfAR)
CRUK internal database number:
Please note - unless we state otherwise in the summary, you need to talk to your doctor about joining a trial.
Charlie took part in a trial to try new treatments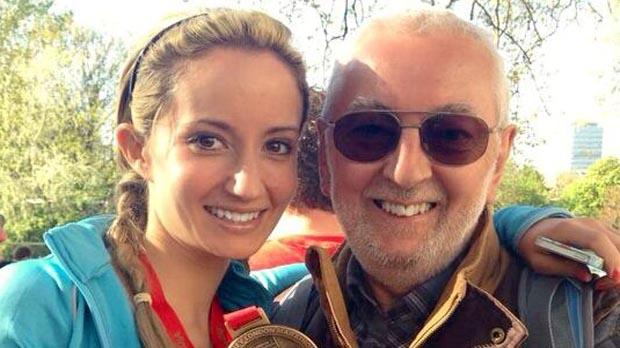 "I think it's really important that people keep signing up to these type of trials to push research forward."