A study looking at the emotional impact of breast cancer and how women cope
This study looked at how breast cancer affected people emotionally and how women and their partners coped.
Being diagnosed with breast cancer can be very distressing. Women cope with this in different ways. Many women cope very well, but it can have a big impact on how you feel about life. Some women can become very anxious or depressed.
How breast cancer affects your quality of life depends on a number of things. These include what you think about the disease, your personality, and your personal relationships. In this study, the researchers wanted to learn more about how these things affected women coping with breast cancer.
The aim of the study was to find out how women with breast cancer made sense of their disease, how it affected them emotionally and how they coped.
Summary of results
The study team found that in most cases, what women thought of their disease didn't change in the 6 month period of this study.
The women who took part in this study were asked to fill in questionnaires just after being diagnosed with breast cancer and then 6 months later. They included questions about
Where they lived and if they were married or single
What they thought about their cancer
What they thought caused their cancer
Their belief in their ability to control the cancer
How well they thought their treatment would help
How they would cope
How anxious or depressed they were
90 women initially filled in the questionnaires. The study team looked at the women's answers and put them into 2 groups according to how they felt about their cancer.
The women in group 1 had a less clear understanding of their cancer and thought they had less personal control of it and their treatment. The women in group 2 had a clearer understanding of their cancer and felt more in control.
6 months later the study team mailed the same questionnaires to the women for them to fill in and return. 75 women did so. The study team then looked at the answers of each group and compared them with their initial answers.
The women in group 2 were less anxious at both times than women in group 1. In both groups women who had a partner were less depressed than those who didn't.
Overall the researchers found that in the 6 month period the women became less anxious about their cancer.
The study team concluded that what the women thought about their cancer remained stable over the 6 months of this study.
We have based this summary on information from the team who ran the trial. The information they sent us has been reviewed by independent specialists (peer reviewed

) and published in a medical journal. The figures we quote above were provided by the trial team. We have not analysed the data ourselves.
How to join a clinical trial
Please note: In order to join a trial you will need to discuss it with your doctor, unless otherwise specified.
Please note - unless we state otherwise in the summary, you need to talk to your doctor about joining a trial.
CRUK internal database number:
Please note - unless we state otherwise in the summary, you need to talk to your doctor about joining a trial.
Caroline took part in a clinical trial for breast cancer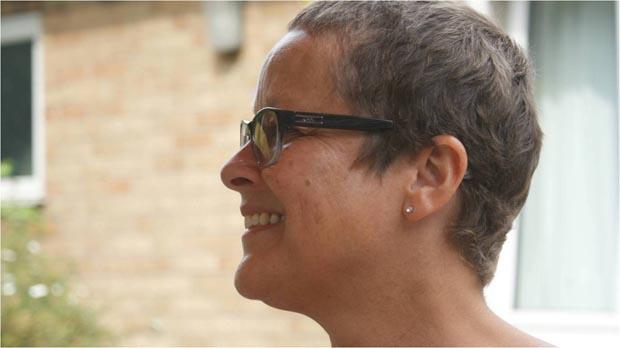 "I had treatment last year and I want to give something back."