A study looking at online reporting of side effects at home after cancer treatment (ePRIME)
Please note - this trial is no longer recruiting patients. We hope to add results when they are available.
This study is for women with ovarian cancer, fallopian tube cancer, womb (endometrial) cancer and primary peritoneal cancer, who have finished treatment. 
More about this trial
There are 2 parts to this study. 
ePRIME is a web based system for patients to report symptoms while they are at home. The researchers want to find out how well it works compared with the standard care patients get when they are going to the hospital frequently. 
Part 1
Before the ePRIME system is tested, the researchers need to know about the symptoms and experiences of patients who have the usual follow up care after treatment. 
This means that the team will ask women who have completed treatment for ovarian cancer to fill in a questionnaire. The answers will tell them about:
how the services currently run
the relationship between patient and doctors, and or nurses
the patients' experiences 
patients' quality of life  during follow up
Please note Part 1 is now  closed. 
Part 2
Patients will use the ePRIME system after treatment to record their symptoms.
The researchers will compare the responses of the women in the After Study with those in the Before Study.
The aims are to find out:
how well the ePRIME system works
about the patients' experiences
Who can enter
The following bullet points list the entry conditions for this study. Talk to your doctor running the study if you are unsure about any of these. They will be able to advise you. 
You may be able to join this study if have one of the following cancers:
And all of the following must apply:
Your cancer was stage 1c to 4
You are on follow up after finishing treatment 
There is no sign of cancer on examination or tests (it is in remission) or they show the cancer has reduced (a partial remission)
You are able to read and understand English
You have access to the internet
You are at least 16 years old
You cannot join this study if you have a mental health condition or problems with your mental capacity such as a learning disability.
Trial design
There are 2 parts to this study. 
Part 1 
This part of the study looks at what is the usual care for women who have had treatment for a gynaecological cancer. The team need 60 women to join this stage. 
You fill in a questionnaire when you join the study then at:
The questions ask about your general health, how you are feeling and any side effects you might have. 
At the end of these 12 months, the team might ask you to take part in an interview about your experience of follow up after treatment. 
Please note Part 1 is now closed. 
Part 2
How long you are in this part of the study depends on when you agreed to joined. It could be 6 months or 12 months. The team will tell you how long it is when you join. 
In this part the women will use the ePRIME system. The team need 60 women to take part in this stage.
Instead of going to the hospital for a follow up appointment every 3 months, you have your bloods taken at your GP or local hospital.
Your Clinical Nurse Specialist will phone you with the blood test results and go through the ePRIME questionnaire. 
ePRIME system
The team will explain the ePRIME system to you. And what you need to do.
You are given unique log-in details to access the ePRIME online symptom questionnaire. You can complete the questionnaire on a:
computer
laptop
smart phone
tablet
You are emailed or texted every 3 months to remind you to get your blood test done and complete the questionnaire.
You can fill in the questionnaire at other times too when you:
feel unwell
have new symptoms
The questionnaire takes about 15 minutes to complete.
Bloods
You have your routine bloods done at your GP's or the local hospital. The team will give you all the necessary forms and will explain this to you.
The hospital team looking after you will see your responses and blood results. They will phone you or arrange a clinic appointment, if necessary.
You can contact your hospital team at any time for advice or to arrange a clinic appointment.
You are in the study between 6 and 12 months depending on when you joined. This is while you are being followed up and not having treatment.
After your time in the study, you continue your follow up with the doctor at the hospital. You have an appointment with them and they will tell how often they want to see you.
Paper questionnaires
You fill in a paper questionnaire at 6 months. If you are in the study for 12 months you fill it in again at the end of the study (12 months).
This will take about 30 minutes to complete. The questions will ask you:
about your quality of life 
about your general health
how many times you have contacted the hospital team for example phone calls to the nurse specialist
about other health services you have used for example GP appointments
These are posted to your home address with a stamped addressed envelope to return them.
Interview
At the end of the study you will be asked to give feedback on the study and ePRIME system. A member of the research team will interview you. 
You don't have to agree to do this. 
Hospital visits
Any interview will be arranged at a time and place convenient to you. 
Side effects
There are no side effects if you take part in this study.
How to join a clinical trial
Please note: In order to join a trial you will need to discuss it with your doctor, unless otherwise specified.
Please note - unless we state otherwise in the summary, you need to talk to your doctor about joining a trial.
Chief Investigator
Professor Galina Velikova
Supported by
Leeds Teaching Hospitals NHS Trust 
Yorkshire Cancer Research
University of Leeds
CRUK internal database number:
Please note - unless we state otherwise in the summary, you need to talk to your doctor about joining a trial.
Cara took part in a clinical trial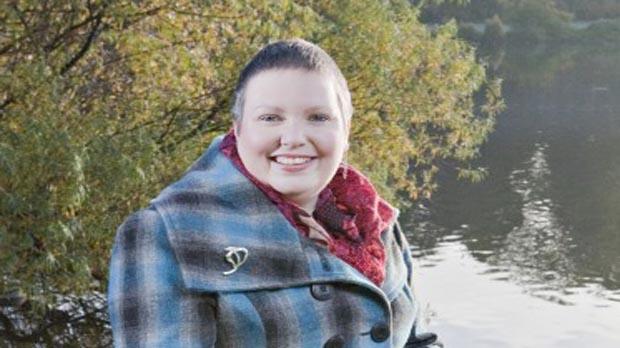 "I am glad that taking part in a trial might help others on their own cancer journey."