A study looking at non Hodgkin lymphoma in people aged 15 to 29
Coronavirus and cancer
We know it's a worrying time for people with cancer, we have information to help. If you have symptoms of cancer contact your doctor.
Please note - this trial is no longer recruiting patients. We hope to add results when they are available.
This study is looking at the number of young adults diagnosed with non Hodgkin lymphoma, the treatment they have and how successful treatment is. 
The study is open to young people who have been diagnosed between 2015 and the end of 2018. 
More about this trial
Non Hodgkin lymphoma (NHL) in young adults is rare. Doctors do not have as much information about the disease and the best way to treat it as they do for other cancers. 
By getting information for this group of people the researchers aim to
find out the numbers of older teenagers and young adults diagnosed with different types of NHL 
discover what treatments are used for the different types and how successful the treatments are- they hope this will help to design clinical trials and decide what treatments should be used in future 
establish a resource of lymphoma tissue that can be used for research 
The people whose information is used in this study will not have any direct benefit. But the information will be used to improve the treatment of NHL in young adults in the future.
Who can enter
The researchers want information on anyone 
aged between 15 to 29 
diagnosed with non Hodgkin lymphoma (NHL) between 2015 and the end of 2018
being treated in England, Scotland or Wales
They will get this information about you from one of the following 
your treatment centre, from your specialist medical team and from the pathologist who diagnosed your NHL
if you are in England details can also be sent by the Public Health England National Cancer Registration Service
Trial design
The team want to include people who were diagnosed with NHL between 2015 and the end of 2018. Talk to your doctor if are interseted in joining this study, 
Your doctor should give you a leaflet called 'Research to improve cure for non Hodgkin lymphoma in young adults'. This outlines the reason why the researchers are doing this study. It explains how your doctor will send them details about
your treatment
how successful the treatment is
how you are doing straight after treatment and up to 2 years after your diagnosis 
The researchers ask your doctor for a sample (biopsy) of your lymphoma. This sample is used to understand more about NHL in young people. You do not have an extra sample taken for this study, the researchers will use one that has already been taken as part of your routine care. 
 
The researchers hope the information from the study will be used to design better treatments for your specific type of NHL. 
All your information is kept confidential and only the researchers involved in the study can access it. 
If your details are sent to the researchers they will let you know how the study is going and what they have learnt by sending you a newsletter every year. They also send you a summary of their findings when the study has finished. 
You do not have to agree to have your details passed to the study team if you don't want to. Any details the study team have about you will be removed from their records if you don't wish to take part.
Hospital visits
There are no hospital visits associated with this study.
Side effects
There are no side effects associated with this study.
How to join a clinical trial
Please note: In order to join a trial you will need to discuss it with your doctor, unless otherwise specified.
Please note - unless we state otherwise in the summary, you need to talk to your doctor about joining a trial.
Supported by
Elimination of Leukaemia Fund
Experimental Cancer Medicine Centre (ECMC)
Guy's and St Thomas' Hospital Foundation Trust
NIHR Clinical Research Network: Cancer
CRUK internal database number:
Please note - unless we state otherwise in the summary, you need to talk to your doctor about joining a trial.
Around 1 in 5 people take part in clinical trials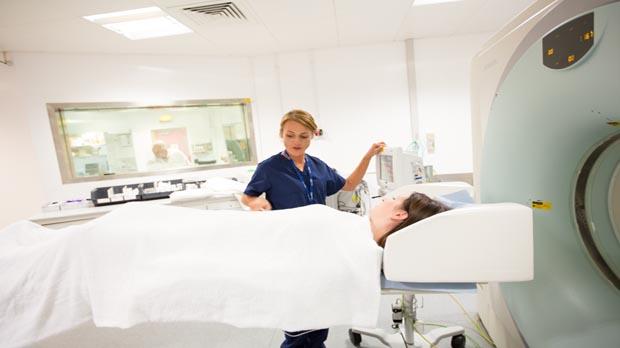 Around 1 in 5 people diagnosed with cancer in the UK take part in a clinical trial.