A study looking at an app to help women with their exercises after breast cancer surgery (Shore-C)
This study looked at developing and using a mobile phone application (app) after breast cancer surgery.
More about this trial
Some women with breast cancer also have cancer in the lymph nodes

 in their armpit. They might have surgery to remove the cancer in their breast as well as some, or all of the lymph nodes in their armpit. Or, they might have surgery followed by radiotherapy to their armpit.
Breast cancer surgery and particularly treatment to the armpit can cause side effects. For example, the arm or hand might be painful, or feel tight or numb. Some women might develop swelling of the arm. This is called lymphoedema. This can affect movement of the arm if it gets very bad.
It is important that women do exercises following their surgery to try to reduce the risk of developing these problems. But some find it difficult to continue exercises when they go home from hospital. They might not do them as much, or may stop them altogether.
Researchers thought developing an app for mobile phones and tablets might help women to do their exercises. The app could show them what to do amd remind them to do the exercises.
The aims of this study were to:
involve women in the design of an app that they could use after surgery
check that women could use the app
see if women found it useful
assess its impact on daily life, for example whether the app encouraged exercise and improved arm movement and quality of life
Summary of results
The study team found the app (called bWell) was a promising way to support women with breast cancer. But they say it needs to be tested in a larger group of women.
The study was done in 2 parts. Part 1 was to design and do some early testing of the app. 9 women took part.
Part 2 was to get feedback from women who had used the app for 8 weeks after surgery. 3 women took part in this testing.
In part 1, the research team held focus groups with women who had breast cancer. This was to look at the app design and how best to encourage women to do the exercises. These women said the app should include:
video demonstrations
reminders
information specific to their needs
ways to track exercise and progress
The researchers then moved on to developing the app. A physiotherapist

 helped design the arm and shoulder exercise programme. A woman with breast cancer demonstrated the exercises on video.
The exercises were in 3 stages. These were:
easy exercises to start 1 day after surgery
intermediate exercises to start 1 week after surgery
longer term exercises to strengthen and stretch muscles – these included exercises with light weights
Each exercise stage would take about 15 minutes to complete.
In the early testing, the women found the app acceptable. They said:
it was easy to navigate
the information was clear
they would recommend it to other women
The study team say the bWell app was acceptable to the few women who used it. But it needs more testing with a larger group of women to check how useful it is compared to standard care.
We have based this summary on information from the research team. The information they sent us has been reviewed by independent specialists (peer reviewed

) and published in a medical journal. The figures we quote above were provided by the trial team who did the research. We have not analysed the data ourselves.
How to join a clinical trial
Please note: In order to join a trial you will need to discuss it with your doctor, unless otherwise specified.
Please note - unless we state otherwise in the summary, you need to talk to your doctor about joining a trial.
Supported by
Breast Cancer Campaign
NIHR Clinical Research Network: Cancer
University of Sussex
CRUK internal database number:
Please note - unless we state otherwise in the summary, you need to talk to your doctor about joining a trial.
Caroline took part in a clinical trial for breast cancer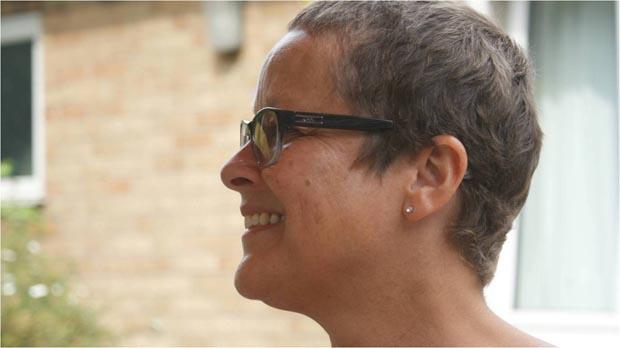 "I had treatment last year and I want to give something back."