A study looking at capecitabine chemotherapy doses in advanced breast or bowel cancer (DATACAP)
Cancer type:
Bowel (colorectal) cancer
This study looked at using a mobile phone programme to check on people's side effects when they were taking a chemotherapy drug called capecitabine. The researchers hoped this would help doctors manage side effects better, and decide when they could safely increase someone's dose to help treat their cancer.
Researchers always need to weigh up the benefits of treatment against how it affects people's quality of life

. Doctors want to be able to give the highest dose of capecitabine that they can, without causing too many bad side effects.
The researchers in this trial wanted to see if there was a way of safely increasing the dose of capecitabine for people who were doing well. They looked at people who were taking capecitabine for either breast cancer or bowel cancer that had spread to another part of the body. They checked to see how they were getting on with text messages twice a day. From this the doctor could change their dose either by text or at the clinic, depending on the side effects the person reported.
This study aimed to develop a system to manage side effects and adjust chemotherapy

doses so that each person could have the highest dose possible to treat their cancer.
Summary of results
The researchers found that it was possible to safely change the dose by keeping a check on the side effects of capecitabine using a mobile phone application. They say that the instant side effect record from the application might help people to have the best dose possible to treat their cancer.
26 people took part in this small study. They were each given a mobile phone with the application loaded onto it.  Everybody completed a side effect questionnaire, temperature and dose diary twice a day, using the application. The phone sent this information to a secure central database.
The computer analysed all the information each time someone filled in their diary and if necessary,
Sent a text message to people with advice on how to manage their side effects
Sent a message straight away to people who shouldn't take their next dose
Alerted the study nurse to get in touch if somebody reported a severe side effect or a high temperature reading with what to do next
The researchers looked at all the information they had collected. They found that
People completed the mobile phone diary  just over 9 out of 10 (92.6%) times
12 people had  a severe side effect that had to be managed
In 8 people the dose of capecitabine was increased
In 8 people the dose of capecitabine was decreased
Overall, the average dose that people took was just below the usual capecitabine dose
The health care professionals and people who took part said they felt reassured by the new system
The study nurses said it was a practical system and they felt confident that peoples' side effects were managed quickly
The study team concluded that it is possible to use a mobile phone application to check on treatment side effects. And to change people's capecitabine dose so they can have the best dose possible to treat their cancer.
We have based this summary on information from the team who ran the trial. The information they sent us has been reviewed by independent specialists (peer reviewed

) and published in a medical journal. The figures we quote above were provided by the trial team. We have not analysed the data ourselves.
How to join a clinical trial
Please note: In order to join a trial you will need to discuss it with your doctor, unless otherwise specified.
Please note - unless we state otherwise in the summary, you need to talk to your doctor about joining a trial.
Supported by
NIHR Oxford Biomedical Research Centre
Oncology Clinical Trials Office (OCTO)
University of Oxford
Vodafone UK Foundation
CRUK internal database number:
Please note - unless we state otherwise in the summary, you need to talk to your doctor about joining a trial.
Around 1 in 5 people take part in clinical trials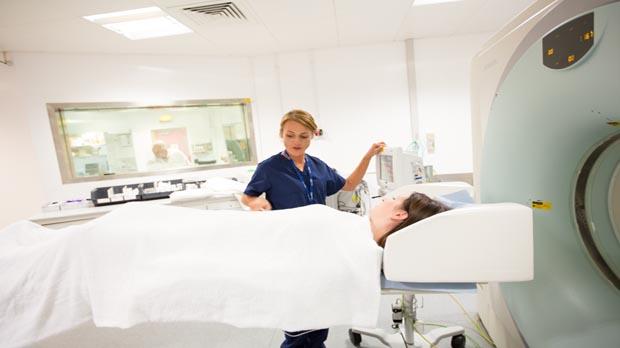 Around 1 in 5 people diagnosed with cancer in the UK take part in a clinical trial.